Part II of our exclusive annual outlook with Wall Street's legendary number one economist, Evercore ISI's Ed Hyman. This year he is joined by another WEALTHTRACK exclusive, New York Life's Vice Chairman and Chief Investment Officer, John Kim. They will discuss the striking differences between the U.S. economy since the financial crisis and the slow, uneven rebound in the rest of the world and what they mean for global economies and markets.
WEALTHTRACK Episode #1130; Originally Broadcast on January 16, 2015
Listen to the audio only version here:
Hyman & Kim: Exclusive New Year Outlook, Part Two
Explore This Episode
We have compiled additional information and content related to this episode.
[tabcontent]
[tab]
ED HYMAN
Chairman, Evercore ISI
JOHN KIM
Vice Chairman, New York Life Insurance Company
[/tab]
[tab]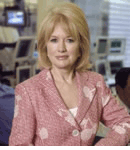 Last week, in part one of our exclusive outlook with Wall Street's star economist and Evercore ISI Chairman Ed Hyman and New York Life Insurance Company's influential Vice Chairman and Chief Investment Officer, John Kim, they both told us they would be surprised if we don't have a financial crisis sometime soon and that we might already be in one.  They were both concerned about the dislocations occurring from the unprecedented bout of global central bank easing occurring, as well as the rapid decline in energy prices. John Kim told us that going into this year, New York Life was "reining in our risk posture" across the board, in equities and bonds and adding to alternative investments that hedge market risk.
We had our conversation before today's Swiss National Bank surprise decision to drop the franc's cap against the euro, allowing it to appreciate against the Eurozone's currency, which it did big time. At one point during today's trading, the Swiss currency rose 41% against the Euro. This is the kind of unforeseen, market shaking event that Hyman and Kim were talking about.
This week, in part two of our TV exclusive with them, we discuss the very different economic path the U.S. is on, one of solid, sustainable recovery vs. the uneven and fragile course experienced by most of the rest of the world.
Can the U.S. go it alone? Will it be dragged down by other weaker economies? What are their views on China, Japan, Europe and other markets? Are there opportunities being created by these global dislocations? We will find out.
If you can't join us for the show on public television this week, you can always watch it on our website, WealthTrack.com over the weekend.  You'll also find our exclusive online EXTRA interviews with Hyman and Kim there discussing the end of the commodity super cycle and why Kim is adding more alternative investments to portfolios.
Have a great weekend and make the week ahead a profitable and productive one.
Best Regards,
Consuelo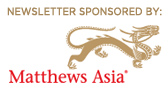 [/tab]
[tab]

CONSIDER ADDING A LITTLE ENERGY TO YOUR PORTFOLIO
Morningstar Energy Favorite
Vanguard Energy ETF (VDE)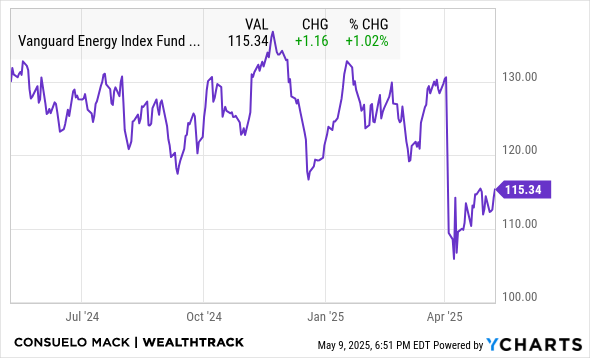 [/tab]
[tab]
No Bookshelf titles this week.
[/tab]
[tab]

KIM: LONG TERM OIL PROSPECTS?
iShares MSCI Global Energy Producers (FILL)
Price: $19.86 on 1/14
52-week range: $19.80 – $30.01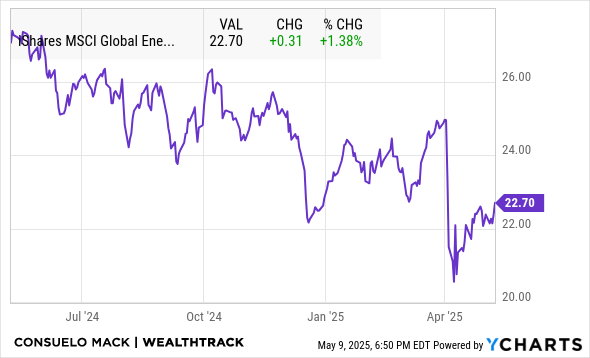 HYMAN: CONSUMER SPENDING
Consider buying retail company stocks
[/tab]
[tab]
Vanguard Energy ETF (VDE)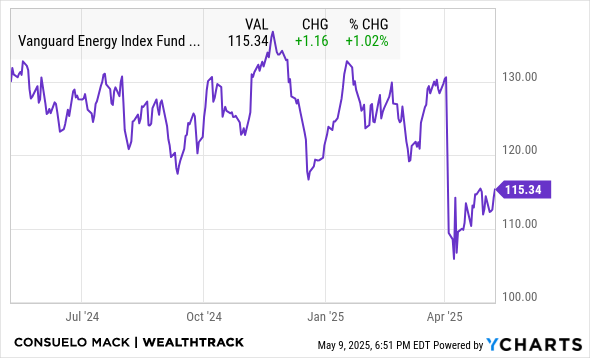 iShares MSCI Global Energy Producers (FILL)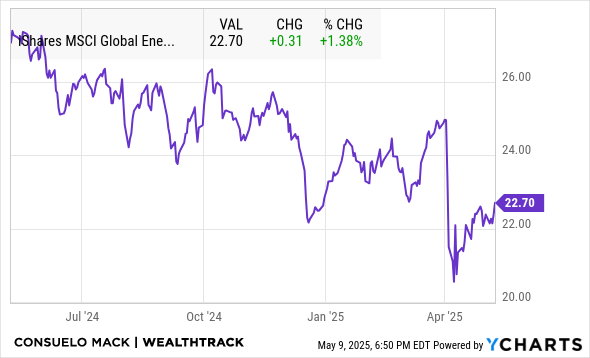 [/tab]
[tab]
PREMIUM subscribers have access to this transcript here.
You can also purchase and download this transcript safely and securely with your credit card or PayPal account for $4.99. You will need the free Adobe Acrobat Reader (Mac/Win) or Preview (Mac) to view and print the transcript.
[/tab]
[tab]
[post-content id=12401 show_title="true" show_date="true" show_excerpt="true" show_image="true" ]
[post-content id=8779 show_title="true" show_date="true" show_excerpt="true" show_image="true" ]
[post-content id=8727 show_title="true" show_date="true" show_excerpt="true" show_image="true" ]
[post-content id=3070 show_title="true" show_date="true" show_excerpt="true" show_image="true" ]
[post-content id=2969 show_title="true" show_date="true" show_excerpt="true" show_image="true" ]
[post-content id=11090 show_title="true" show_date="true" show_excerpt="true" show_image="true" ]
[post-content id=10787 show_title="true" show_date="true" show_excerpt="true" show_image="true" ]
[/tab]
[tab]
No WEB EXTRA this week.[/tab]
[/tabcontent] [/tabs]