A rare interview with T. Rowe Price's David Giroux. The two-time winner of Morningstar's Allocation Fund Manager of the Year award explains how he manages market risk.

WEALTHTRACK Episode #1441; Originally Broadcast on March 30, 2018
Listen to the audio only version here:


[learn_more caption="Learn More from WEALTHTRACK Guests…"] From WEALTHTRACK Archives: Recent Guests Warning of Market Risks
---
Recent Episode About Factor Investing With Expert Matthew Peron, Former Head of Global Equity, Northern Trust Asset Management:

[/learn_more]
Explore This Episode
We have compiled additional information and content related to this episode.
[tabcontent]
[tab]
DAVID GIROUX
Portfolio Manager & Chairman of Investment Advisory Committee,
T. Rowe Price Capital Appreciation Fund
[/tab]
[tab]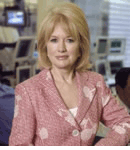 We are in for a rare treat this week.  A two timeMorningstar Manager of the Year awardee is making his first appearance on WEALTHTRACK at a time when he is in the midst of repositioning his mutual fund for more challenging times ahead.
He is David Giroux, portfolio manager and Chairman of the Investment Advisory Committee of T. Rowe Price Capital Appreciation Fund which is a Morningstar gold medalist and carries a five-star rating. Giroux was namedMorningstar's Allocation and Alternatives Fund Manager of the Year in 2017, the second time he was so honored. The first was in 2012 for the inaugural Morningstar Allocation Fund Manager of the Year Award.
Morningstar cited Giroux's "savvy allocation decisions and disciplined approach" which have "paved the way to the fund's 9.2% annualized gain during his tenure, which began in 2006." That performance was 3.6 percentage points a year better than its typical category peer. But as you will discover in a moment, beating a benchmark or category is not what Giroux and his capital appreciation fund team are all about, although it is one of the reasons the fund had to close to new investors in 2014.
The fund has three goals: Generate strong risk-adjusted returns annually; Preserve shareholder capital over the intermediate term (i.e., 3 years); and Generate equity-like returns with less risk than that of the overall market over a full market cycle (i.e., normally five years). So far, during Giroux's tenure, those goals have been achieved.
He will explain how he plans to achieve them in the future, especially given the high valuations in the stock and bond markets.
As always, this week's program is available to our PREMIUM subscribers right now.  And in our exclusive EXTRA feature Giroux will tell us about joining T. Rowe Price right out of college and never looking back.
Thank you for watching. Have a joyous Easter and Passover and make the week ahead a profitable and a productive one.
Best regards,
Consuelo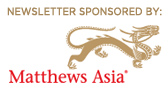 [/tab]
[tab]

START TO BUILD SOME MORE DEFENSIVE POSITIONS IN YOUR PORTFOLIO
GIROUX'S DEFENSIVE ADDITIONS
To equity positions:
Utilities
Other less economically sensitive stocks
To fixed income positions:
Longer term Treasury bonds
[/tab]
[tab]
No Bookshelf titles this week.
[/tab]
[tab]

TEN YEAR VIEW
Own utilities
Business improving over time
Longer term story 'very very' positive
[/tab]
Amazon.com, Inc. (AMZN)

Becton, Dickinson and Company (BDX)

Marsh & McLennan Companies, Inc. (MMC)

Danaher Corporation (DHR)

Eversource Energy (ES)

DTE Energy Co. (DTE)

XLU – Utilities Select Sector SPDR® ETF

[/tab]
[tab]
This transcript will be available soon. More information regarding WEALTHTRACK transcripts can be found here
[/tab]
[tab]This is the first appearance of David Giroux on WEALTHTRACK.
[/tab]
[tab]
FORTUITOUS CHOICE
Award-winning fund manager David Giroux has been at T. Rowe Price since graduating from Hillsdale College, a small, Midwestern liberal arts college in 1998.
It was a fortuitous choice for him and the firm.

[/tab]
[/tabcontent] [/tabs]