Several years ago when other investors were buying U.S. Treasuries for their safety and liquidity, Templeton Global Bond Fund's award-winning manager, Michael Hasenstab was an early seller, a bearish position he maintains to this day. Famous for looking for bargains where others flee, Hasenstab is looking for opportunities in the Ukraine, Korea, and Malaysia with the thinking, "we have the whole world to choose from."
WEALTHTRACK Episode #1051; Originally Broadcast on June 13, 2014
Listen to the audio only version here:
Michael Hasenstab
Explore This Episode
We have compiled additional information and content related to this episode.
[tabcontent]
[tab]
MICHAEL HASENSTAB
Portfolio Manager,
Templeton Global Bond Fund
[/tab]
[tab]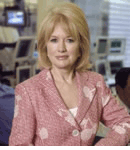 Macro matters again, at least short-term. The picture on the front page of this morning's
The Wall Street Journal showing Iraqi soldiers fleeing Islamist militants, less than 100 miles from Baghdad certainly caught my attention.  It also hit the markets.  Stock prices fell, oil and gold prices rose and investors fled to U.S. Treasuries for safety.  The yield on the 10-year Treasury note fell to 2.586%.
The eruption of conflicts all over the world: the Middle East, Africa and Eastern Europe is unsettling and dangerous to most of us. However, to contrarian minded investors looking for bargains it presents opportunities.
This week's Great Investor guest is one of them. He is Michael Hasenstab, portfolio manager of the Templeton Global Bond Fund since late 2001.  Over the past decade the fund has delivered 9.3% average annualized returns, which puts it in the top 1% of all global bond funds tracked by Morningstar.  Hasenstab was Morningstar's Fixed-Income Fund Manager of the Year in 2010 and has won numerous other awards over the years.
How does a global bond fund deliver those kinds of equity-like returns over the long term, especially in a low interest rate environment?  Hasenstab's strategy is to avoid those low interest rate countries and invest in currencies and debt of faster growing, sometimes troubled emerging markets.
Known for making sizable and prolonged contrarian investments, Hasenstab is acting true to form today.  At a time when many investors are fleeing emerging markets, he is investing in them.  When much of the world is concerned about deflation, he is worried about inflation.  As the Federal Reserve finishes its quantitative easing policy, Hasenstab is convinced another central bank, the Bank of Japan will more than fill the void and flood the world with inflationary liquidity.  And at a time when much of the investment community is worried about how much China is slowing, he is encouraged by how much it is growing.
Another differentiator, while other investors were buying U.S. Treasuries for their safety and liquidity several years ago, Hasenstab was an early seller, a bearish position he maintains to this day.  It's a stance I will ask him about.  We will also discuss where he is finding the best values in government bonds and currencies.  It turns out they are not necessarily found in the same country.
This weekend we are introducing a new topic in our WEALTHTRACK Women series on our website. Our women financial advisors will discuss the role prenups should play in financial planning.
Have a great Father's Day weekend and make the week ahead a profitable and a productive one!
Best regards,
Consuelo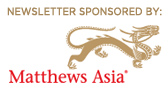 [/tab]
[tab]
Don't Be Afraid To Be A Patient Investor
[/tab]
[tab]
No Bookshelf titles this week.
[/tab]
[tab]
Global Contrarian Opportunity
Ukrainian Government Debt
 Attractive Yield
 Diversification
[/tab]
[tab]No stock mentions in this episode.[/tab]
[tab]This transcript is available here. 
[/tab]
[tab]
April 29, 2011
Great Investor Michael Hasenstab, Morningstar's 2010 Fixed-Income Manager of the Year. Although only 37 years old, Hasenstab has shepherded the Templeton Global Bond Fund through ten years of market and competition beating performance. Consuelo asks Hasenstab why he is avoiding the U.S. and focusing on emerging market currencies and debt.

[/tab]
[tab]
Looking In All The Right Places
Many global investors research and travel the world aboard the World Wide Web and depend on analysts in faraway places. Templeton Global Bond Fund Portfolio Manager, Michael Hasenstab believes nothing beats being there himself. He explains why he is traveling more than ever.

[/tab]
[/tabcontent] [/tabs]