Epoch Investment Partners' Bill Priest searches for yield in a wide universe; Brown Brothers Harriman's Tim Hartch keeps a narrow focus. Find out where these two global investors with world class track records are seeing opportunities now.
WEALTHTRACK Episode #948; Originally Broadcast on May 25, 2013
Explore This Episode
Listen to the audio only version here:
Tim Hartch & Bill Priest
We have compiled additional information and content related to this episode.
[wptabs mode="horizontal"]
[wptabtitle]Guest Info[/wptabtitle]
[wptabcontent]
TIM HARTCH
Partner & Co-head of Domestic Equity Team, Brown Brothers Harriman
Portfolio Manager, BBH Core Select Fund
BILL PRIEST
CEO & Co-CIO, Epoch Investment Partners
Portfolio Manager, Mainstay Epoch Global Equity Yield Fund
[/wptabcontent]
[wptabtitle] Newsletter[/wptabtitle]
[wptabcontent]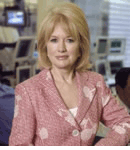 Two top-ranked Washington analysts, who worked together for years at ISI Group, are basically on the same page about Fed policy and its impact. In notes to clients this morning following yesterday's congressional testimony by Federal Reserve Chairman Ben Bernanke, both The Scowcroft Group's Tom Gallagher and Cornerstone Macro's Andy Laperriere reiterated their views that, conditions permitting, the Fed would start reducing its open-ended QE bond purchases starting around September. Both analysts agreed that it will be "disruptive to markets only temporarily" in Gallagher's words (a theory that played out with Wednesday's 235 point intraday swing in the Dow, ending with an 80 point loss!) and that it would not mean a "wholesale change in the outlook for either the bond market or stock market" in Laperriere's view. Both agree that fundamentals trump Fed policy right now and the fundamentals look decent enough to insure economic growth without inflation inducing overheating.
We try to take a long-term view on WEALTHTRACK and occasionally we stretch that definition far beyond normal boundaries, especially when we find a chart that tells a compelling story. The one we will share in this week's program comes from famed Yale economist Robert Shiller. It shows the "real" total return, that's with the effects of inflation removed and interest and dividends reinvested, of U.S. government bonds compared to stocks from 1871 to 2013. Wait till you see it. Stocks have won hands down over the last century. We will discuss why.
Another issue we will discuss with a convincing visual, this one from independent research firm Bianco Research, is how closely the stock market's performance has been tied to Fed policy since the financial crisis. Talk about a close correlation! We can only hope that with the economy improving the link between the Fed and the market is weakening.
We have two global stock investors joining us this week. Each has an impressive track record, but there are some marked difference in how they get there. Timothy Hartch is a partner in Brown Brothers Harriman, a nearly 200 year old privately held investment firm serving institutions and high net worth individuals. Hartch is co-manager of the firm's large cap Core Select Equity portfolios including the five star-rated, BBH Core Select Fund which he has run since 2005 and for which he was nominated for Morningstar's Domestic-Stock Fund Manager of the Year award in 2012. He also co-manages the new BBH Global Core Select Fund.
Bill Priest is Chief Executive Officer, Co-Chief Investment Officer and portfolio manager of Epoch Investment Partners, which was named Institutional Investor's 2012 Global Equity Manager of the Year. He is portfolio manager for its Global Equity Investment Strategies. One of his funds, the five star-rated, MainStay Epoch Global Equity Yield Fund, ranks in the top 10% of its fund category for its 3 and 5 year performance. MainStay is a sponsor of WEALTHTRACK, but as you can tell, Bill more than deserves a seat at the table.
They both also joined us for a short WEB EXTRA conversation for our website, to talk about what they are doing with their personal portfolios. If you are a PREMIUM subscriber, who signed up to view the show in advance of its first broadcast, we have a new vendor. You should have received an email from TinyPass. Please check your email for a note from "service@tinypass.com" with the subject line: "You've been given access to "WealthTrackPremium". This email will have instructions on how to access WEALTHTRACK PREMIUM on the new site. If you have a current subscription and did not receive a notification please let us know through the contact form on the new site.
We have received many positive comments about our new revamped website which we really appreciate. We want to keep improving, so please send us your comments and suggestions. We have a small but dedicated staff here so be patient with us. The improvements will be gradual, but they will be made.
I hope you have a lovely and meaningful Memorial Day weekend. Take a moment to reflect with gratitude the enormous sacrifice generations of soldiers have made for all of us. As always, make the week ahead a profitable and a productive one.
Best regards,
Consuelo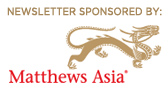 [/wptabcontent]
[wptabtitle]Action Point[/wptabtitle]
[wptabcontent][post-content id=5746 content=yes][/wptabcontent]
[wptabtitle]One Investment[/wptabtitle]
[wptabcontent]
HARTCH ONE INVESTMENT
DENTSPLY International (XRAY)
Price: $41.51 on 5/23/13
52-week range: $35.04 – $44.21

Henry Schein, Inc. (HSIC)
Price: $95.69 on 5/23/13
52-week range: $71.97 – $97.09

"First, there are demographics working in their favor. As people get older, they need more dental work, and also there is a rising standard of care outside in emerging markets. So that's first, demographics. The second is pricing. Most healthcare you're facing cut backs from the government, a reimbursement is challenged in the U.S. and Europe and Japan, and unlike most parts of healthcare, the dental industry actually has private pay. Most people pay out of pocket, or they have private insurance. And they're sheltered then from that reimbursement pressure, and historically they've been able to pass through inflationary pricing onto their customer, so a second big benefit. And then a third specific to our criteria is we look for businesses that have a loyal customer base. And dentists tend to be solo practitioners, or small group practice, and small businesses tend to be very loyal to their key suppliers, and so they trust their distributors and their key suppliers of their key brands and products that they use. So it's a very stable, attractive industry… you know, you have to be careful in terms of valuation, but we think it's a very long-term growth opportunity in the dental market."
– Tim Hartch
PRIEST ONE INVESTMENT
CVS Caremark Corp. (CVS)
Price: $58.33 on 5/23/13
52-week range: $43.30 – $60.66

"It's the largest firm of its type. It's got about a 21% market share. They really get capital allocation. They pay out 100% of their free cash flow every year. We think they'll generate something in the area of $5.50 of free cash flow in a couple of years, and if you take the same multiple times that, you'd produce a stock around $80."
– Bill Priest
[/wptabcontent]
[wptabtitle]Transcript[/wptabtitle]
[wptabcontent]WEALTHTRACK transcripts are now included in WEALTHTRACK PREMIUM subscriptions.  Click here to view this transcript or log in to WEALTHTRACK PREMIUM.
You can also purchase and download this transcript safely and securely with your credit card or PayPal account for $4.99. You will need the free Adobe Acrobat Reader (Mac/Win) or Preview (Mac) to view and print the transcript. [/wptabcontent]
[wptabtitle]Bookshelf[/wptabtitle]
[wptabcontent]No books available.[/wptabcontent]
[wptabtitle]Purchase DVD[/wptabtitle]
[wptabcontent]Please check back for availability.[/wptabcontent]
[wptabtitle]Archive[/wptabtitle]
[wptabcontent]December 31, 2010
Epoch Investment Partners William Priest has created a new paradigm for picking stocks, enabling him to beat markets and competitors with less risk. He'll explain how and where he is doing it.
[bliptv id="iIdDgpjPfgA"]
[/wptabcontent]
[/wptabs]
WEB EXTRA: Two Pros' Personal Portfolios