What it takes to beat passive index investing with Simon Hallett, Co-CIO of top growth firm Harding Loevner.

WEALTHTRACK Episode #1442; Originally Broadcast on April 06, 2018
Listen to the audio only version here:


Explore This Episode
We have compiled additional information and content related to this episode.
[learn_more caption="Lean More…"] For more about U. S. Fund Flows for 2017 read Morningstar's report click here.
---
RIDING A MARKET MELT-UP THEN COPING WITH THE MELT-DOWN WITH LEGENDARY INVESTOR, JEREMY GRANTHAM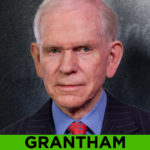 Are we in the final "melt-up" stage of the record-breaking bull market? Legendary value investor Jeremy Grantham makes the case and shares strategies to participate.
WATCH NOW…
---
Michael Mauboussin on the "Paradox of Skill" from the WEALTHTRACK archives:

---
See Simon Halletts previous appearance on WEALTHTRACK below under the "Video Archive" tab.
[/learn_more]
SIMON HALLETT
Co-Chief Investment Officer,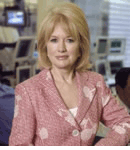 Talk to any active money manager and they will tell you their biggest competitive threat is the trend to passive investing. The nine-year bull market has made index investing profitable and seemingly risk-free. A record $684.6 billion dollars flowed into U.S. mutual funds and ETFs in 2017 with $692 billion going to passive funds and nearly $7 billion leaving actively managed ones.
But there's another competitive threat to active managers that is less talked about. It's called the "paradox of skill". Financial thought leader and former WEALTHTRACK guest, Michael Mauboussin wrote about it in his fascinating book, Your Money and Your Brain: How the New Science of Neuroeconomics Can Help Make You Rich
. The Success Equation: Untangling Skill and Luck in Business, Sports, and Investing.  It turns out professional investors and their computers have become so skilled at gathering and analyzing market data and spotting price discrepancies that as Mauboussin told us in a WEALTHTRACK interview: "…skills become more uniform. There's less variance or difference between the best and the worst." The paradox of skill is that as investors become better, luck plays a more important role in performance results, especially over the short term.
How does an active manager maintain an edge over passive investing and more skilled competitors?  That's what we will discuss with this week's guest. He is Simon Hallett, Co-Chief Investment Officer of Harding Loevner, a global money manager which has concentrated on buying high-quality growth companies since its inception in 1989.  Hallett, who joined the firm in 1991 as a portfolio manager, gave up those duties when he assumed the CIO role in 2012. He is now sharing the title.
With $65 billion in assets under management, the firm's core business is institutional and 25% of its clients are overseas. It also runs several mutual funds includingGlobal Equity, Emerging Markets, and International Equity.  All three have earned Morningstar's Silver Medalist analyst rating.
As usual, this week's program is available to ourPREMIUM subscribers immediately.  In our exclusiveEXTRA feature, Hallett will discuss his investment in a professional, English soccer team, Plymouth Argyle.
Thank you for watching. Have a great weekend, and make the week ahead a profitable and a productive one.
Best regards,
READ JASON ZWEIG'S BOOK: YOUR MONEY AND YOUR BRAIN: HOW THE NEW SCIENCE OF NEUROECONOMICS CAN HELP MAKE YOU RICH
"Our investing brains often drive us to do things that make no logical sense— but make perfect emotional sense. That does not make us irrational. It makes us human."
– Jason Zweig
The Success Equation: Untangling Skill and Luck in Business, Sports, and Investing
Your Money and Your Brain: How the New Science of Neuroeconomics Can Help Make You Rich
NEGLECTED ASSET CLASS
Buy international small-cap companies
Neglected by Wall Street analysts
Benefitting from e-commerce globally
Linde AG ADR (LNEGY)
AIA Group Ltd (Hong Kong Stock Exchange)
This transcript will be available soon. More information regarding
WEALTHTRACK
transcripts can be found
here
HALLETT: GLOBAL SEARCH FOR GROWTH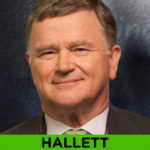 A rare interview with early global growth investor, Simon Hallett, Chief Investment Officer of Harding Loevner, manager of five highly-rated mutual funds.
WATCH NOW…
INVESTMENT FROM THE HEART
Harding Loevner's Simon Hallett is maniacal about the firm's rigorous, disciplined and consistent approach to stock analysis in deciding which companies to invest in for the long term. However when it came to making a substantial personal investment in Plymouth Argyle, a professional English soccer team those rules did not apply.


Tagged with: episode_1442