In an exclusive interview, top-ranked portfolio strategist François Trahan explains the changing market leadership and why it's predictable.

WEALTHTRACK Episode #1452; Originally Broadcast on June 15, 2018
Listen to the audio only version here:


Explore This Episode
We have compiled additional information and content related to this episode.
[tabcontent]
[tab]
FRANÇOIS TRAHAN
Co-Founder, Co-Head Portfolio Strategy,
[/tab]
[tab]Market leadership is changing.  And according to this week's exclusive WEALTHTRACK guest, even in this unpredictable world, the changes are predictable.
 
We'll be joined by Francois Trahan, Co-Founder, Partner and Co-Head of Portfolio Strategy at Cornerstone Macro, a leading macroeconomic, strategy and policy research firm. Trahan was voted to Institutional Investor magazine's All-America Research Team Hall of Fame for Portfolio Strategy in 2016.  He has been ranked number one in the category for 8 of the last 10 years.
 
Among the many economic statistics Trahan follows, one of his favorites is considered to be one of the most reliable leading indicators for assessing the state of the economy. It is the Purchasing Manager's Index (PMI), a monthly survey of the people who buy supplies for the nation's manufacturers.
 
A reading above 50 signifies expansion and a reading below 50 signifies contraction.
After its recent peak, just over 60 in February, the PMI has zig zagged lower but is still at historically high levels well above 50.
 
So why is Trahan telling clients it is signaling an important change and it's time to shift investment strategy? We'll find out.
 
If you'd like to see the show before it airs on television it is available to our PREMIUMsubscribers right now.  We also have an EXTRAinterview with Trahan about the importance of keeping an open mind!  You'll find it exclusively on our website. 
 
WEALTHTRACK is also available online. If you are unable to join us for the show on television, you can watch it on our website, WealthTrack.com, or by subscribing to our YouTube Channel.   You can find the WEALTHTRACK podcast on TuneIn, Stitcher, and SoundCloud, as well as iTunes. Find out more on the WEALTHTRACK Podcast page.
 
As always, thank you for watching. Have a great Father's Day weekend and make the week ahead a profitable and a productive one.
 
Best regards,
 
Consuelo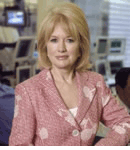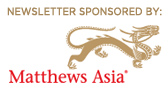 [/tab]
[tab]

PREPARE YOURSELF PSYCHOLOGICALLY FOR CHANGE IN MARKET BEHAVIOR AND LEADERSHIP
The stock market is a leading indicator
Has led economy
The economy now seems to be leading the markets
SANE AND SAFE STRATEGY
Broad diversification
Regular rebalancing
Trimming biggest outperformers
Adding to the laggards
[/tab]
[tab]
No Bookshelf titles this week.
[/tab]
[tab]

TRAHAN: FOCUS ON GROWTH
Growth is outperforming value
Growth is scarce
[/tab]
[tab]
No stock mentions in this episode.[/tab]
[tab]
This transcript will be available soon. More information regarding WEALTHTRACK transcripts can be found here
[/tab]
[tab]Françios Trahan from the WEALTHTRACK Archives:

Can't see the archive? Click here.
[/tab]
[tab]
OPEN-MINDED STRATEGY
Francois Trahan has been voted the number one portfolio strategist on Wall Street for 8 of the last 10 years and inducted into the Institutional Investor All-America Research Team Hall of Fame for portfolio strategy,  but he freely admits to making frequent mistakes along the way.  His antidote? Keeping an open mind.
[/tab]
[/tabcontent] [/tabs]