The U.S. stock market has been one of the strongest performers in the world since the financial crisis, but some question if its days of market leadership are numbered. This week's guest is starting to look in battered down international markets. Gregg Fisher, a top rated financial advisor explains the diversification benefits of small company foreign stocks and international real estate.
WEALTHTRACK Episode #1118; Originally Broadcast on October 24, 2014
Listen to the audio only version here:
Gregg Fisher
Explore This Episode
We have compiled additional information and content related to this episode.
GREGG FISHER
Founder & Chief Investment Officer, Gerstein Fisher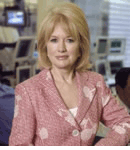 Talk to just about any CEO of an American corporation and they will tell you their first responsibility is to the shareholders, who are the true owners of the company. One of their top, if not the top priority is to maximize shareholder value. Not everyone agrees with that sentiment, but that's a topic we will tackle next week on WEALTHTRACK
Major U.S. corporations take their mission very seriously.  According to a recent article in Bloomberg, companies in the Standard and Poor's 500 index, the who's who of corporate America are poised to spend $914 billion on share buybacks and dividends this year, that's about 95% of earnings.
Money returned to stockholders in the form of dividends and buybacks actually exceeded profits in the first quarter of this year and might have done so again in the third quarter.
Those policies have paid off for shareholders. According to Bloomberg, stocks with the most buybacks have gained more than 300% since the March '09 bottom, far exceeding the very strong returns of the overall market.
The pressure is only increasing to continue those types of stock boosting policies.  Activist hedge funds have amassed war chests of more than $111 billion to invest in companies and pressure them to act.
For many reasons the U.S. stock market has been one of the strongest performers in the world since the financial crisis.  But many question whether its days of market leadership are numbered.
This week's WEALTHTRACK guest is one of those and is starting to look in battered down international markets for opportunities. He is also constantly adjusting his funds' and his clients' portfolios as conditions change.
He is Gregg Fisher, Founder and Chief Investment Officer of the independent investment management and advisory firm Gerstein Fisher,  which he launched in 1993. It now has over $3 billion dollars under management. He has been named one of Barron's Top 100 Financial Advisors, among other distinctions.
Fisher is portfolio manager of three funds, including the 4-star rated Gerstein Fisher Multi-Factor Growth Equity fund which he launched in 2010. It is in the top quartile of its large growth category for the last three years. 
Among the topics we will cover this week are his multi-factor approach and why he is investing in foreign small company stocks and one other frequently overlooked sector. 
In this week's EXTRA feature, available on our website www.wealthtrack.com, Fisher
has some specific advice for millennials. He also shares his perspective on the sudden departure of bond legend, Bill Gross from PIMCO.  
Also, follow us on our YouTube Channel by clicking on this subscribe button on the WEALTHTRACK YouTube page.
Have a great weekend and make the week ahead a profitable and productive one.
Best regards,
Consuelo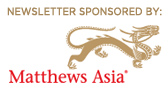 CONSIDER BUYING AN INTERNATIONAL REAL ESTATE INVESTMENT TRUST OR REIT
A MORNINGSTAR FAVORITE:
Vanguard Global ex-US Real Estate ETF (VNQI)

No Bookshelf titles this week.

RARELY OWNED
Buy global real estate securities
– Adds diversification to portfolios
No stock mentions in this episode.
PREMIUM subscribers have access to this transcript here.
You can also purchase and download this transcript safely and securely with your credit card or PayPal account for $4.99. You will need the free Adobe Acrobat Reader (Mac/Win) or Preview (Mac) to view and print the transcript.
GREGG FISHER: PORTFOLIO WITHDRAWAL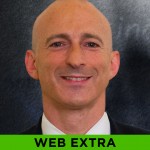 One of the biggest questions retirees have is how much money they can afford to take out of their next egg every year without running out.
Gerstein Fisher, the financial advisory firm of WEALTHTRACK guest, Gregg Fisher recently did some research on that question, especially the widely recommended 4% annual withdrawal rate. They agreed to share it with our audience.
OVERLOOKED OPPORTUNITIES IN GLOBAL REAL ESTATE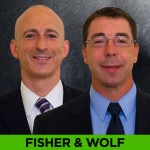 Demand for commercial and residential real estate in the developing world is exploding as an estimated one billion people move to cities over the next decade. This new "consuming class" could contribute $20 trillion a year to the global economy, according to McKinsey. A major beneficiary is expected to be the real estate industry. This week's guests say global real estate is a huge investment opportunity overlooked by the vast majority of individual investors.

WATCH NOW…
ACTIVELY MANAGED FUNDS VS. PASSIVE INDEX FUNDS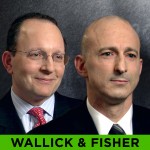 Two seasoned investment pros argue the case for and against actively managed funds versus passive index funds.
In a surprising twist, Vanguard principal Daniel Wallick presents the active management case while award-winning financial advisor Gregg Fisher defends the passive approach.

WATCH NOW…
MILLENNIAL ADVICE
More than two decades ago a then twenty-something Gregg Fisher started his investment management and advisory firm, Gerstein Fisher to help his contemporaries and others manage their financial lives. Now a Barron's Top 100 Financial Advisor with more than $3 billion under management he has some specific advice for millennials.
He also shared his perspective on the sudden departure of bond legend, Bill Gross from PIMCO and bond investing in general.


Tagged with: episode_1118