In an exclusive interview, great value investor Joel Greenblatt reveals his two secrets to investment success.

WEALTHTRACK Episode #1542; Originally Broadcast on April 05, 2019
Listen to the audio-only version here:


LEARN MORE…
---
Legendary value investor Joel Greenblatt and his longtime investment partner Robert Goldstein have a superb long-term track record as hedge fund managers but discovered that many of their investors couldn't tolerate the volatility that came with it.  They set out to find a strategy that not only makes sense but is also one that investors can live with.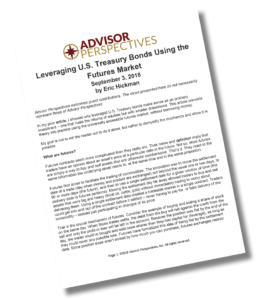 Download the paper. [.pdf]
---
Explore This Episode
We have compiled additional information and content related to this episode.
[tabcontent]
[tab]
JOEL GREENBLATT
Co-Founder & Co-Portfolio Manager,
[/tab]
[tab]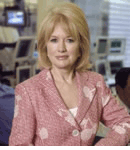 We have an exclusive interview with great value investor and financial thought leader Joel Greenblatt this week. He is living proof that active management can still work really well.
Greenblatt is Managing Principal and Co-Chief Investment Officer of Gotham Asset Management which he founded in 2009 and where he co-manages hedge funds and several hedge fund-like mutual funds utilizing long/short strategies. His early claim to investment fame was at his predecessor firm, Gotham Capital where he co-managed an extremely concentrated hedge fund with 34% annualized returns over ten years before he closed it to outside investors because he realized its volatility was too difficult for even sophisticated investors to handle.
His behavioral insight that the best investment strategy is one that both makes sense and that you can stick with led to the creation of the Gotham Index Plus fund in 2015. Index Plus combines index investing tied to the S&P 500 with actively managed long/short strategies where the fund owns, goes long the S&P stocks selling at the biggest discount to Gotham's estimate of their value, recently 262 of them, and sells short the companies Gotham estimates are trading at the greatest premium, recently 236 names.  Gotham Index Plus has beaten the market and its sizableMorningstar Large Cap Blend category by wide margins since inception.
The proposition that active management still works can be made on a case by case basis in the highly competitive stock mutual fund business, but it doesn't hold up in general.  Morningstar's latest Active/Passive Barometer report found that just 38% of active U.S. stock funds survived and outperformed their average passive peers in 2018, down from 46% in 2017.  Active value funds saw the biggest decline, with only 26% beating the passive value competition. The longer term record is even worse. Only 24% of all active funds topped their average passive rival over the 10-year period ending December 2018.
In Greenblatt's opinion: the investment flows to passive will continue, but there is a silver lining to this trend, which he will explain.
In this week's exclusive EXTRA feature, Greenblatt discusses why he is dedicated to disrupting  the public school system in New York City with charter schools so children from low income families can achieve at the same level as wealthier children.
If you are unable to join us for the show on television, you can watch it on our website over the weekend.  If you'd like to see it earlier, it is available to our PREMIUMsubscribers right now.
If you would prefer to take WEALTHTRACK with you on your commute or travels, you can now find the WEALTHTRACK podcast on TuneIn, Stitcherand SoundCloud, as well as iTunes and Spotify.
Thank you for watching.  Have a great weekend and make the week ahead a profitable and a productive one.
Best regards,
Consuelo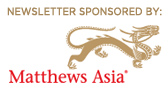 [/tab]
[tab]

INVEST WITH FUNDS AND FIRMS THAT ARE COMMITTED TO PATIENT INVESTING
Short-term oriented world
Investors under pressure to fire underperforming funds and hire outperforming funds
Most investment managers and firms don't have patience, ability or desire to stick with long-term strategy
[/tab]
[tab]
[one_third]

---
The Little Book That Still Beats the Market

[/one_third]
---
[one_third]

---
The Big Secret for the Small Investor: A New Route to Long-Term Investment Success

[/one_third]
---
[one_third_last]

---
Astroball: The New Way to Win It All
[/one_third_last]
[/tab]
[tab]

OWN VANGUARD VALUE ETF (VTV)
Underperformed for a long time
Relative bargain to the S&P 500
Good long-term play
[/tab]
[tab]
No stock mentions in this episode.[/tab]
[tab]
This transcript is available here. More information regarding WEALTHTRACK transcripts can be found here
[/tab]
[tab]Joel Greenblatt from the WEALTHTRACK Archives:

If the archive episodes do not appear here, please turn off, or whitelist this site, in your ad blocker extension.
[/tab]
[tab]
EDUCATION DISRUPTOR
Great value investor, Joel Greenblatt has been a major supporter of the Success Academy charter schools in New York City for years. He is on a mission to disrupt the public school system in New York City.

[/tab]
[/tabcontent] [/tabs]