In recent years, having a home bias has paid off for investors- American stock markets have outperformed other developed markets and trounced the losses in many emerging markets- but will it continue to do so? Two global investment pros, David Darst of Morgan Stanley and Peter Langerman of the Mutual Global Discovery Fund, will discuss where you can find the highest quality businesses at bargain basement prices.
WEALTHTRACK Episode #1008; Originally Broadcast on August 16, 2013
Listen to the audio only version here:
Peter Langerman & David Darst
Explore This Episode
We have compiled additional information and content related to this episode.
[wptabs mode="horizontal"]
[wptabtitle]Guest Info[/wptabtitle]
[wptabcontent]DAVID DARST
Chief Investment Strategist, Morgan Stanley Wealth Management
PETER LANGERMAN
Chairman, President, CEO, Franklin Mutual Advisers, LLC[/wptabcontent]
[wptabtitle] Newsletter[/wptabtitle]
[wptabcontent]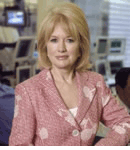 Despite the market sell off yesterday, this has been a great time to be a U.S. investor. Over the last couple of years American stock markets have outperformed the gains in other developed markets, including Europe, and have trounced the losses experienced in many emerging markets. Having a home bias has paid off, but will it continue to do so? If history is any guide the answer is no!
According to a study of the performance of 12 different global asset classes over the last decade by wealth management firm, Gerstein Fisher, one year's winners are rarely next year's victors. Last year's winning category, global real estate investment trusts has dropped out of the top three performers this year.  Gold, the number one asset class in 2010 and 2011 is near the bottom of the list so far this year.
Speaking of gold, it was just reported on Bloomberg that long time gold bull and hedge fund manager, John Paulson cut his gold positions by more than half. According to Bloomberg, "Paulson & Co., the largest investor in SPDR Gold Trust, the biggest exchange-traded product for the metal, pared its stake to 10.2 million shares in the three months ended June 30 from 21.8 million at the end of the first quarter…" The price of gold plummeted 23% in the second quarter. It's down 19% year to date, but according to Bloomberg the "metal has climbed 15% from a 34-month low of $1,179.40 on June 28th." Now that's volatility! I am reminded of the late Peter Bernstein's view of gold. The superb financial thinker and journalist told us to view gold primarily as a hedge against disaster, not an investment. He told us its expensive, you hope you don't need it, but when you do it holds its value while most other assets plunge. That view certainly makes sense to us.
Back to historical asset performance, the move into emerging markets, which was so rewarding in 7 out of the last 10 years, is now lagging badly. Gerstein Fisher's conclusion: It is nearly impossible to pick winning asset classes in advance, and in fact broad global diversification is the best long term strategy, having beaten U.S. focused investing pretty consistently over the last 10 and 15 year periods.
Global investment trends and strategies are our focus on this week's WEALTHTRACK with two global investment pros. Peter Langerman is the Chairman, President and CEO of Franklin Mutual Advisers where he oversees the value-oriented Mutual Series Funds. He is Co-Portfolio Manager of several of them including Mutual Global Discovery and Mutual Shares. Financial Thought Leader David Darst is aWEALTHTRACK regular. He is Chief Investment Strategist of Morgan Stanley Wealth Management with responsibility for asset allocation and investment strategy. He is also the author of seven books, including a wonderful primer on the art and science of asset allocation titled, The Little Book That Saves Your Assets.
In our WEALTHTRACK EXTRA feature, we will talk to both guests about what they are doing in their personal portfolios. Also, if you are a PREMIUM subscriber, be sure to check out our new comment feature on the PREMIUM page. We look forward to hearing from you.
Have a great weekend and make the week ahead a profitable and a productive one.
Best regards,
Consuelo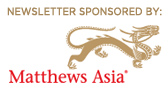 [/wptabcontent]
[wptabtitle]Action Point[/wptabtitle]
[wptabcontent][post-content id=7314 content=yes][/wptabcontent]
[wptabtitle]One Investment[/wptabtitle]
[wptabcontent]DARST: "GOOD PLACE TO PUT SOME MONEY"
Apple Inc. (AAPL)
Price: $497.91 on 8/15/13
52-week range: $385.10 – $705.07
Johnson & Johnson
Price: $89.55 on 8/15/13
52-week range: $66.85 – $94.42
"I think you want to own Apple. We talked about Apple. Another one that we've mentioned in the past which is Johnson & Johnson, and they have only 20 percent of their sales are to emerging markets. So we see the emerging markets as a great growth area for Johnson & Johnson. Their product suite, they've got the drugs. They've got the consumer products, and they have the medical devices which Peter mentioned earlier is an area that's been under a cloud, but we think they've done a very good job of managing that business. So gross margin expansion, new CEO, Alex Gorsky, came in a year ago April, so April 2012 he came in, and he's restructured the company and delivering shareholder value.  Made a new 52-week high as you know, but the thing still yields almost three percent, 2.9 percent, so Johnson & Johnson, but Apple and Johnson & Johnson. Put those in your portfolio."

-David Darst
LANGERMAN: NICE UPSIDE, LIMITED DOWNSIDE
Metro AG (MEO)
Price: $29.14 on 8/15/13
52-week range: $20.12 – $29.86
"It trades in Europe, but it's got this combination of internal restructuring, new CEO in a spot globally that people are negative on, this euro focus that I think they will be able to take advantage of. The stock had a bit of a run because people have started to believe in the story. It's still got a long way to go, so I think that's the kind of name, limited down side we think, nice up side, a lot of different dynamics, a lot of different things that they control that will make for a very successful investment here."

– Peter Langerman
[/wptabcontent]
[wptabtitle]Transcript[/wptabtitle]
[wptabcontent]This transcript is available to WEALTHTRACK Premium subscribers here.
You can also purchase and download this transcript safely and securely with your credit card or PayPal account for $4.99. You will need the free Adobe Acrobat Reader (Mac/Win) or Preview (Mac) to view and print the transcript.
[/wptabcontent]
[wptabtitle]Bookshelf[/wptabtitle]
[wptabcontent]
| | |
| --- | --- |
| David Darst recommends: | [amazon-product alink="0000FF" bordercolor="000000″ height="240″ tracking_id="wealt-20″]1607965704[/amazon-product] |
| Peter Langerman recommends: |  [amazon-product alink="0000FF" bordercolor="000000″ height="240″ tracking_id="wealt-20″]0773538631[/amazon-product] |
[/wptabcontent]
[/wptabs]
WEB EXTRA: Diversifying With the Pros