Why 5-star fund manager, Gregg Fisher uses a multi-factor approach in his portfolios to outperform the market.

WEALTHTRACK Episode #1248; Originally Broadcast on May 20, 2016
Listen to the audio only version here:
Explore This Episode
We have compiled additional information and content related to this episode.
[tabcontent]
[tab]
GREGG FISHER
[/tab]
[tab]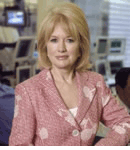 May 19, 2016
Dear WEALTHTRACK Subscriber,
In a slow growth, low return world professional investors are looking for every possible competitive advantage to increase returns, outperform the markets and beat the competition.
If you are running a multi-billion dollar pension or endowment fund even small gains can add up to big numbers.  Harvard Management Company , which oversees Harvard University's $37.6 billion dollar endowment, just overhauled its strategies and announced a new investment approach to improve performance.
According to Pensions & Investments magazine it is "deemed the flexible indeterminate factor-based asset allocation" approach  "…incorporating elements from modern portfolio theory, factor- based investing, the reference portfolio approach and best-ideas investing."
It sounds like it would take an advanced degree from Harvard to figure out what all of that means, and whether it will achieve the desired results is yet to be determined. However it does incorporate approaches that have been around for years and have been extensively researched in academia.
Modern portfolio theory, basically that the markets are efficient, has been with us since the 1970's. Best-ideas essentially means picking active managers with the best  investment ideas and factor-based investing, popularly called smart beta, looks for certain characteristics that have historically outperformed market indexes.
Once the domain of institutional investors these approaches are coming to Main Street. This week's guest, Gregg Fisher has been recognized for his work in doing just that.  Fisher is Founder and Chief Investment Officer of the independent investment management and advisory firm, Gerstein Fisher which he started in 1993 and now has over $3 billion dollars under management. He has been named one of Barron's Top 100 Financial Advisors for the last 5 years.
Fisher is also the Portfolio Manager of 3 mutual funds recognized as leaders in their categories by Morningstar. They all carry the "multi-factor" title, which he trademarked for use in mutual funds. They are 4-star rated Gerstein Fisher Multi-Factor Growth Equity Fund, and two 5-star rated funds: Gerstein Fisher Multi-Factor International Growth Equity and Gerstein Fisher Multi-Factor Global Real Estate Securities.
On this week's show, Fisher will explain what multi-factor investing means at Gerstein Fisher, what role it plays in portfolios and how to apply it.
If you can't join us for the show on public television this week, you can always watch it on our website over the weekend.  Plus, in our web exclusive EXTRA, Fisher shares some leadership lessons he has learned from the Young Presidents' Organization and various management experts. Also please connect with us via the Contact Us link on our website, anytime.  We welcome your feedback and suggestions.
Thanks for watching. Have a great weekend and make the week ahead a profitable and a productive one.
Best Regards,
Consuelo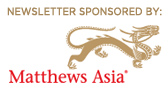 [/tab]
[tab]

TAKE SMALL STEPS TO INCREASE YOUR INVESTMENT RETURNS
Biggest Financial Wealth Robbers:
Losses
Inflation
Taxes
Expenses
Wealth Builders:
Own Stocks – the one asset class that has historically beaten inflation

Own companies with track records of dividend increases

Review fees: Are you getting your money's worth from financial advisors and money managers?
Pay attention to tax consequences

Maximize contributions to tax-deferred accounts
Put highest taxed investments in tax deferred accounts
Consider municipal bonds
Avoid high-turnover funds
[/tab]
[tab]
No Bookshelf titles this week.
[/tab]
[tab]

FISHER: UNDERRATED INTERNATIONAL INVESTING
Build a diversified portfolio of either emerging markets or developed non-U.S. stocks
[/tab]
[tab]No stock mentions in this episode.[/tab]
[tab]This transcript will be available soon. More information regarding WEALTHTRACK transcripts can be found here
[/tab]
[tab] Gregg Fisher from the WEALTHTRACK Archives:

[/tab]
[tab]
LEADERSHIP LESSONS
Gerstein Fisher's Gregg Fisher has spent most of his professional career as a portfolio manager, but as founder and head of a successful and growing independent investment advisory firm he has also had to acquire management skills.  He joined the Young Presidents' Organization,  a global network of chief executives and business leaders who achieved those positions before the age of 45 and connected with top management experts.

[/tab]
[/tabcontent] [/tabs]