Emerging markets have substantially underperformed the U.S. stock market over the last two years. There is one area however where emerging markets, particularly those in Asia, South America and China continue to shine: demand for luxury goods. Bain & Company reports that the so called "HENRYs" (High Earnings, Not Rich Yet) consumers in those markets are becoming a "new baby boom sized generation" for luxury goods. That is the sweet spot for this week's Great Investor guest, David Winters. Winters is the Portfolio Manager of the value-oriented Wintergreen Fund which he founded in 2005. Since inception this go anywhere, invest in anything fund has outperformed the market and its mutual fund category.
WEALTHTRACK Episode #1004; Originally Broadcast on July 19, 2013
Listen to the audio only version here:
David Winters
Explore This Episode
We have compiled additional information and content related to this episode.
[wptabs mode="horizontal"]
[wptabtitle]Guest Info[/wptabtitle]
[wptabcontent]
DAVID WINTERS

Portfolio Manager, Wintergreen Fund
[/wptabcontent]
[wptabtitle] Newsletter[/wptabtitle]
[wptabcontent]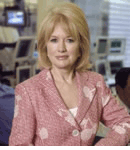 Available Soon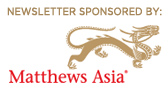 [/wptabcontent]
[wptabtitle]Action Point[/wptabtitle]
[wptabcontent][post-content id=6827 content=yes][/wptabcontent]
[wptabtitle]One Investment[/wptabtitle]
[wptabcontent]
PRODUCTS THAT THE WORLD NEEDS
Nestle SA ADR (NSRGY)
Price: $67.03 on 7/18/13
52-week range: $58.20 to $73.90
"Nestlé's become controversial because they're growing a little slower. You know, they own L'Oreal. People don't know what's going to happen. But it has a three, three-and-a-half percent yield. They sell products that the world needs. And I was in Indonesia, in all these little places. Nestle products everywhere. You know? And I think that you could own Nestle, put it in your back pocket, or your safety deposit box, and come back in ten years, and it'll be worth more."
– David Winters
[/wptabcontent]
[wptabtitle]Transcript[/wptabtitle]
[wptabcontent]This transcript is available to WEALTHTRACK Premium subscribers here.  Alternately, you can purchase and download this transcript safely and securely with your credit card or PayPal account for $4.99. You will need the free Adobe Acrobat Reader (Mac/Win) or Preview (Mac) to view and print the transcript..
[/wptabcontent]
[/wptabs]
WEB EXTRA: The key role optimism plays in investment success 
Explore Related Videos from the Archive
October 5th 2012: David Winters: The Optimist Portfolio Manager
October 29, 2010
 "Great Investor" David Winters explains why his go anywhere, invest in anything Wintergreen Fund is following the money by investing nearly 90% in stocks and 65% overseas.
[bliptv id="hs5mgoeXRwA"]
September 29, 2006
Maverick investor David Winters, who places his bets all over the world, tells us where he sees the values. Kathleen Gaffney, another global investor, but in bonds, discusses her current investment strategy for the top-rated Loomis Sayles Bond Fund. And Christie's Paul Provost discusses the latest trends in the art and collectibles markets.
 [bliptv id="hs5mg5P3EgA"]