How to invest in today's expensive and risky markets?  AQR Capital's Cliff Asness, a rare combination of Great Investor and Financial Thought Leader shares his views and strategies on the fifteenth season premiere of Consuelo Mack WEALTHTRACK

WEALTHTRACK Episode #1501; Originally Broadcast on June 22, 2018
Listen to the audio only version here:


Explore This Episode
We have compiled additional information and content related to this episode.
[tabcontent]
[tab]
CLIFF ASNESS
Founder, Managing Principal, Chief Investment Officer,
[/tab]
[tab]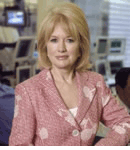 We are celebrating the launch of our Fifteenth Season on Public Television this week!  Talk about long-term investing.  We are delighted that you are here to share it with us.
Our goal when we started the show was exactly as it is now – to help our viewers build long-term financial security through disciplined, diversified investing, with advice from some of the top professionals in the business.  We are continuing that tradition this week.
One of the hallmarks of Great Investors and Financial Thought Leaders is independent thinking. In order to beat the market you have to do unconventional things. This week's guest is a prime example. He is known for his rigorous research and ability to create strategies that are either non-correlated with market behavior, i.e., they zig when the market zags, or add alpha, a performance edge over the market using more conventional strategies.
We'll be joined by Cliff Asness, Co-Founder, Managing Principal and Chief Investment Officer of AQR Capital Management, a global money management firm he launched in 1998. It now has $225 billion dollars under management in hedge funds, as well as other alternative and more traditional strategies for clients and its family of mutual funds, which it started in 2009. One of the oldest, the AQR Managed Futures Strategy Fund, which has so far achieved its goal to be non-correlated to the market is co-managed by Asness and has a Morningstar Bronze analyst rating.
AQR stands for Applied Quantitative Research.  The firm uses proprietary computer models to forecast returns for a wide variety of assets and geographies using a heavy application of old fashioned human brainpower, which it has in abundance. At last count 11 of the firm's 26 principals have doctorate degrees and 5 are current or former professors.
Asness is a PhD in Finance from the University of Chicago where he was Nobel Laureate Eugene Fama's teaching assistant for two years. He has won numerous prestigious awards for his own research including the CFA Institute'sJames R. Vertin Award in recognition of his "body of research notable for its relevance and enduring value to investment professionals".
AQR is known for its value orientation but Asness is quick to point out there are other key strategies employed.  During this week's interview, we'll discuss the four core  strategies AQR has identified over the years that can add a performance edge to portfolios.
If you miss the premiere show of our new season on air this week, you can always watch it on our website.  It's available to our PREMIUM viewers right now and to everyone else over the weekend. We also have anEXTRA interview with Asness about his research on a seldom used but highly effective ice hockey strategy that has investment applications.
Also, if you're looking to take WEALTHTRACK with you on your commute or travels, you can now find the WEALTHTRACK podcast on TuneIn, Stitcher, and SoundCloud, as well as iTunes. Find out more on the WEALTHTRACK Podcast page.
Thank you so much for watching. Have a great weekend and make the week ahead a profitable and a productive one!
Best regards,
Consuelo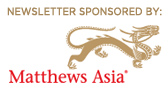 [/tab]
[tab]

CHOOSE AN INVESTMENT APPROACH SUITABLE FOR YOU AND STICK WITH IT
[/tab]
[tab]
No Bookshelf titles this week.
[/tab]
[tab]

UNDERAPPRECIATED ASSET
Own bonds for portfolio diversification
Make sure they are high quality
Avoid bond funds with lots of lower quality bonds
[/tab]
[tab]
No stock mentions in this episode.[/tab]
[tab]
This transcript is available here. More information regarding WEALTHTRACK transcripts can be found here
[/tab]
[tab]Cliff Asness from the WEALTHTRACK Archives:
If the archive episodes do not appear here, please turn off, or whitelist this site, in your ad blocker extension.
[/tab]
[tab]
CONTROVERSIAL MOVE
Financial thought leader Cliff Asness and his fellow Ph.D.'s at money management firm AQR Capital Management have been recognized for their groundbreaking research on markets and investing. Asness and a former colleague, Aaron Brown recently found an investment connection in a seldom used but highly effective ice hockey strategy.
[/tab]
[/tabcontent] [/tabs]