Key investment lessons from the financial crisis with Ariel Investments' Charlie Bobrinskoy.
WEALTHTRACK Episode #1543; Originally Broadcast on April 12, 2019
Listen to the audio only version here:

[learn_more caption="Click Here To Learn More…"]
Institutional investors are just as prone to making mistakes as individuals are. They chase hot funds, buy high, and fire underperforming ones, sell low to their detriment. Those were the findings of an influential study in 2008 that still holds up: "The Selection and Termination of Investment Management Firms by Plan Sponsors"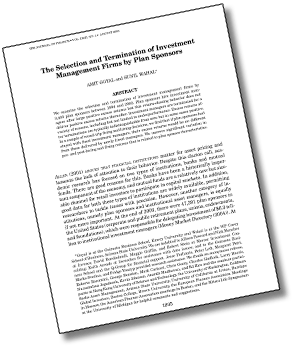 Download the report [.pdf]
By Amit Goyal and Sunil Wahal
From The Journal of Finance – Vol LXIII, No 4 – August 2008
---
[/learn_more]
Explore This Episode
We have compiled additional information and content related to this episode.
[tabcontent]
[tab]
CHARLES BOBRINSKOY
Vice Chairman, Head of Investment Group,
[/tab]
[tab]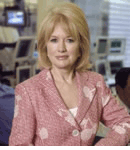 Patience is usually considered to be a virtue except when it comes to investing. Investors are notoriously impatient when the funds they are in underperform the market for a few years. The magic number seems to be three.
There was an influential study of institutional investors done over a decade ago showing how poor their hiring and firing decisions were.  Institutional investors typically fired a manager after three years of subpar performance and hired a manager after three years of exceptional performance. The only problem was the newly hired funds tended to underperform for the next several years and the fired funds would outperform.
Morningstar found that the same pattern holds true with mutual fund investors. Its conclusion: "Think twice before you ditch that laggard fund in your portfolio."
This week's guest hails from a firm where patience is still considered a virtue and whose slogan is "Slow and Steady Wins the Race" with a tortoise as its logo. He is Charles Bobrinskoy, Vice Chairman and Head of the Investment Group at Ariel Investments where he manages their focused value strategy and spearheads its thought leadership efforts.
Ariel was founded by great value investor John Rogers in 1983. The flagship Ariel Fund which Rogers launched in 1986 has beaten the market since inception and was recently ranked the number one fund in its Lipper Mid-Cap Core Funds category from the 2009 market bottom.
Ariel is known for its patient long term value approach, its contrarian strategy and its rigorous financial research, frequently partnering with faculty at the University of Chicago's Booth School of Business.
A recent Ariel report was on the lessons learned from the global financial crisis.  I asked Bobrinskoy to give us a briefing.
In this week's exclusive EXTRA feature, Bobrinskoy reveals how he got hooked on investing as a child and how parents and grandparents can do the same with their young ones.
If you are unable to join us for the show on television, you can watch it on our website over the weekend.  If you'd like to see it earlier, it is available to our PREMIUMsubscribers right now.
If you would prefer to take WEALTHTRACK with you on your commute or travels, you can now find the WEALTHTRACK podcast on TuneIn, Stitcherand SoundCloud, as well as iTunes and Spotify.
Thank you for watching.  Have a lovely weekend and make the week ahead a profitable and a productive one.
Best regards,
[tab]

Read or reread Buffett: The Making of an American Capitalist
fascinating & detailed portrait
experiences that shaped him
obsession with making money
evolution of investment approach from Benjamin Graham classes
[/tab]
[tab]

---
Buffett: The Making of an American Capitalist

[/tab]
[tab]

BOBRINSKOY: PRIVATE EQUITY RETURNS
Buy KKR & Co. Inc. (Kohlberg Kravis Roberts)
[/tab]
[tab]
Tiffany & Co. (TIF)
CBS Corporation (CBS)
KKR & Co (KKR)
CBRE Group (CBRE)
Jones Lang LaSalle Inc (JLL)
BorgWarner Inc (BWA)
The Blackstone Group (BX)
Lazard Ltd (LAZ)
Stericycle Inc (SRCL)
[/tab]
[tab]
This transcript is available here. More information regarding WEALTHTRACK transcripts can be found here
[/tab]
[tab] This is Charles Bobrinskoy's first appearance on WEALTHTRACK
[/tab]
[tab]
GRANDFATHER'S GIFT
Many top investors get bitten by the investing bug as children, frequently introduced by a parent. In Charlie Brobinskoy's case, it was a gift from his grandfather, a Russian count who had to flee the communists after the Russian revolution.

[/tab]
[/tabcontent] [/tabs]