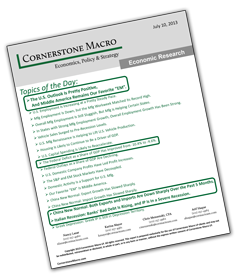 It's not what you expect!
Top-rated international economist Nancy Lazar and her team at their new macro-economics, policy and strategy firm, Cornerstone Macro call Middle America their favorite "EM."
Read about that concept, plus why they are "pretty positive" about the U.S. and concerned about China. It's all in their latest report which they are sharing with us.