5-star fund manager Michael Testorf of ClearBridge International Growth fund makes the contrarian case for overseas growth stocks.

WEALTHTRACK Episode #1515; Originally Broadcast on Month 28, 2018
Listen to the audio only version here:

Explore This Episode
We have compiled additional information and content related to this episode.
[tabcontent]
[tab]
MICHAEL TESTORF
[/tab]
[tab]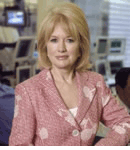 The U.S. economy is on a roll, as is the U.S. stock market, while much of the rest of the world is lagging and in some cases stalling. That's essentially been the pattern since the financial crisis erupted a decade ago.
Both the S&P 500 and the benchmark MSCI All Country World Ex-Us Index suffered roughly 60% declines in the throes of the financial crisis between late 2007 and early 2009 when they both bottomed. They then recovered together, corrected almost in lockstep in 2010 and 2011, but diverged from then on, with the U.S. market pulling away and accelerating dramatically, even after a serious correction around 2015.
If you are a value-oriented investor this recent divergence is reason enough to start looking for opportunities internationally. Or if you take a longer-term view, there are bigger macro considerations.
The U.S. economy comprises about 22% of the world's Gross Domestic Product, Europe, and the U.K. 18% and 3% respectively, Japan 6%, and Emerging Markets, including China's contribution, an estimated 38%.
However, this economic distribution is not represented in stock market values, far from it.
The U.S. dominates world stock market valuations accounting for 53% of the total, Europe and the U.K. are 16% and 5% respectively, Japan is 7% and Emerging Markets a mere 11%.  We'll show you these dramatic charts on this week's show.
There are any number of reasons for these large discrepancies in market size: the stage of development, liquidity, rule of law, or lack thereof, shareholder rights, and currency volatility to name a few.
One thing is clear. U.S. investors exposure to foreign stocks is still disproportionately low at an estimated 15% of stock portfolios. So this week we decided to explore some overseas opportunities with a top-ranked fund manager who is new to WEALTHTRACK.
We'll be joined by Michael Testorf, Portfolio Manager on the Global Growth Equity investment team at Clearbridge Investments and Co-Portfolio Manager of numerous global and international growth strategies there including the ClearBridge International Growth Fund. The fund is rated 5-star by Morningstar and is ranked in the top 3% of its category for the last five years, beating both its benchmark and category by substantial margins.
Testorf will share his views on growth stocks, and tell us where he is finding opportunities internationally.  One of those areas is electric vehicles. You can read ClearBridge's latest white paper on the subject here.
If you miss the show on Public Television, you can always watch it at your convenience online.  You can also find an EXTRA interview with Michael Testorf on our website about how he de-stresses and stays focused!
As always, thank you so much for watching.  Have a great weekend and make the week ahead a profitable and productive one.
Best regards,
Consuelo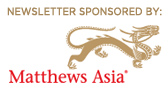 [/tab]
[tab]

REVIEW YOUR INTERNATIONAL STOCK EXPOSURE AND CONSIDER MAKING SOME MODEST ADDITIONS
International markets have lagged the U.S.
International stocks are getting cheaper:
• Pressure from rising U.S. interest rates
• Strengthening dollar
• Escalating trade tensions
[/tab]
[tab]
No Bookshelf titles this week.
[/tab]
[tab]

ENTIRE INTERNET ECOSYSTEM
Alibaba Group Holding Ltd ADR (BABA)
Price: $166.51 on 9/26/18
52-week range: $152.85 – $211.70
[/tab]
[tab]
Shopify Inc (SHOP)
Rentokil Initial PLC ADR (RTOKY)
Shiseido Co Ltd ADR (SSDOY)
Tencent Holdings Ltd ADR (TCEHY)
Alibaba Group Holding Ltd ADR (BABA)
Ping An Insurance (Group) Co. of China Ltd ADR (PNGAY)
Sociedad Quimica Y Minera De Chile SA ADR (SQM)
Umicore SA ADR (UMICY)
Aumann AG (AAG)
[/tab]
[tab]
This transcript is available here. More information regarding WEALTHTRACK transcripts can be found here
[/tab]
[tab]This is the first appearance of Michael Testorf on WEALTHTRACK
[/tab]
[tab]
MIND CLEARING ACTIVITY
Running international portfolios is an intense, high pressure job requiring extensive research about multiple topics. How does ClearBridge International Growth Funds's Michael Testorf de-stress?  Windsurfing.

[/tab]
[/tabcontent] [/tabs]