In a WEALTHTRACK exclusive,T. Rowe Price's Brian Rogers shares the investment lessons learned over a three decade career running an award winning mutual fund and a decade managing the firm and its investment strategies. Near the top of the list are why humility is so important to successful investing and why over confidence is an investor's greatest challenge.
WEALTHTRACK Episode #1340; Originally Broadcast on March 24, 2017
Listen to the audio only version here:
Explore This Episode
We have compiled additional information and content related to this episode.
[tabcontent]
[tab]
BRIAN ROGERS
Chairman, Chief Investment Officer ,
[/tab]
[tab]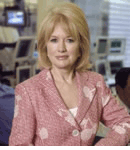 Over the years I have had the opportunity to interview some of the most successful investors in the business, including Warren Buffett.  They are all quite different, but they definitely share some personality traits. I was reminded of one of them when interviewing this week's guest and when reading Mr. Buffett's most recent letter to shareholders.
One common characteristic is optimism. The 86 year old Buffett has it in spades! If anything, he seems to be getting more upbeat with age. Here's what he says about the investment environment in America:
"Our efforts to materially increase the normalized earnings of Berkshire will be aided – as they have been throughout our managerial tenure – by America's economic dynamism. One word sums up our country's achievements: miraculous.  From a standing start 240 years ago – a span of time less than triple my days on earth – Americans have combined human ingenuity, a market system, a tide of talented and ambitious immigrants, and the rule of law to deliver abundance beyond any dreams of our forefathers."
Buffett goes on to say:
"Above all, it's our market system – an economic traffic cop ably directing capital, brains and labor – that has created America's abundance…"
"Yes, the build-up of wealth will be interrupted for short periods from time to time. It will not, however be stopped. I'll repeat what I've both said in the past and expect to say in future years: babies born in America today are the luckiest crop in history."
You can read Buffett's full letter to shareholders here.
No one alive, at least that we know of, has matched Buffett's 50 plus year investment returns, but this week's WEALTHTRACK guest, Brian Rogers, has racked up an impressive 30 year record with less than market risk, as well as shepherding a highly respected investment firm safely through some turbulent times, including the financial crisis.
Rogers was recently named Non-Executive Chairman of the Board of T. Rowe Price, a firm he joined as a portfolio manager in 1982. He has been the firm's Chairman of the Board since 2007 and Chief Investment Officer, positions he is transitioning out of.
In 2015, 30 years after launching the award winning T. Rowe Price Equity Income Fund, he handed the reins over to a Co-Portfolio Manager.  During his tenure its 10.7% annualized returns just about matched the S&P 500's 10.8% performance, but it did so with less volatility than the market, offering more protection during market declines.
Over the past 20 years, and under his leadership, over 80% of the firm's funds outperformed their benchmarks, net of fees, over multiple rolling five and ten year periods.
Rogers is a regular member of the prestigious Barron's Annual Investment Roundtable and was recently recruited to join the board overseeing Harvard's endowment, as he put it "giving back" to the university where he received his undergraduate and business degrees.
On this week's program Rogers shares some of the most important lessons he has learned from 35 years of managing money and building a firm. We started with being an optimist!
If you'd like to see the show before it airs, it is available to our PREMIUM subscribers right now.  We also have an EXTRA interview with Rogers, exclusively on our website, about his decision to retire and how important the next generation of leadership is.
Plus, WEALTHTRACK is available on a YouTube Channel.  If you are unable to join us for the show on your local public television channel, you can watch it on our website, WealthTrack.com, or by subscribing to our YouTube Channel.
Have a great weekend, and make the week ahead a profitable and a productive one.
Best Regards,
Consuelo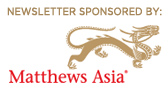 [/tab]
[tab]

ADD HUMILITY TO THE QUALITIES YOU LOOK FOR IN A MONEY MANAGER AND HIS OR HER FIRM
[/tab]
[tab]
No Bookshelf titles this week.
[/tab]
[tab]

DIVERSE LEADERS
Bristol-Myers Squibb Company (BMY)
Price: $57.23 on 3/17/17
52-week range: $46.01 – $77.12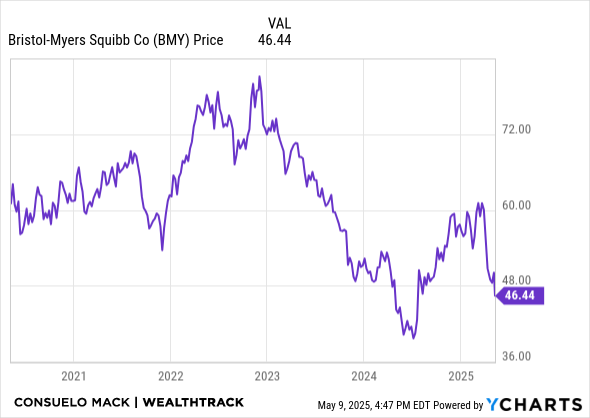 Walt Disney Co (DIS)
Price: $111.53 on 3/17/17
52-week range: $90.32 – $112.89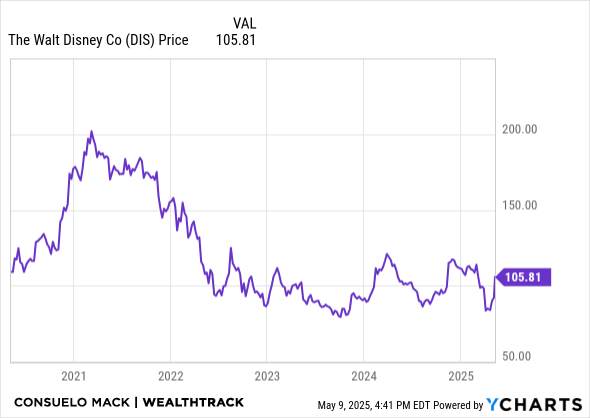 [/tab]
JPMorgan Chase (JPM)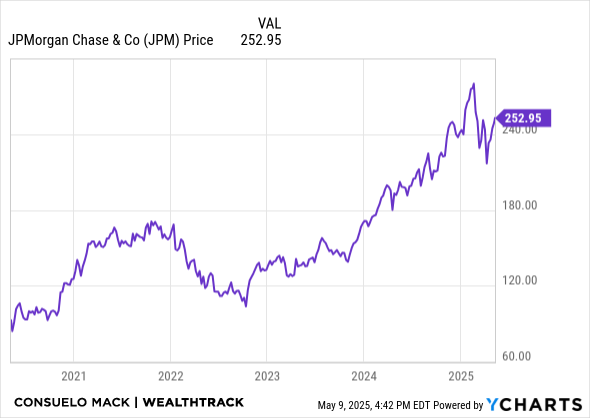 Johnson & Johnson (JNJ)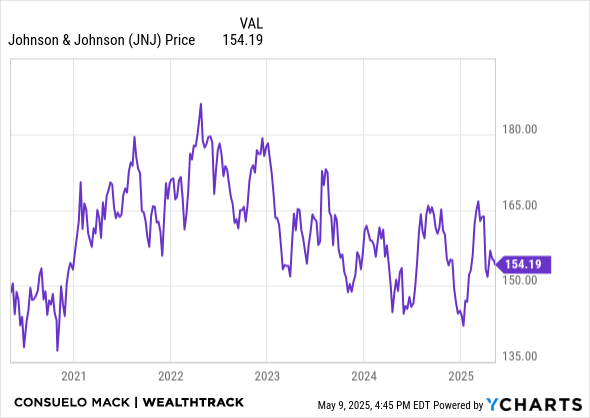 Total SA ADR (TOT)

Chevron Corp (CVX)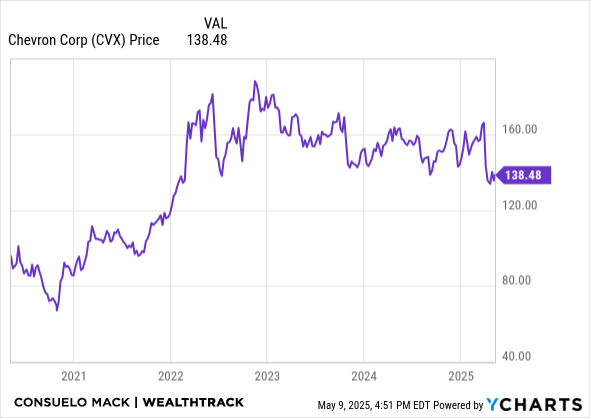 Merck & Co Inc (MRK)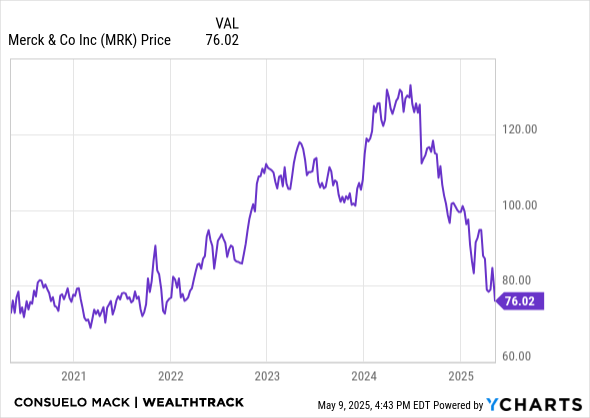 United Parcel Service Inc (UPS)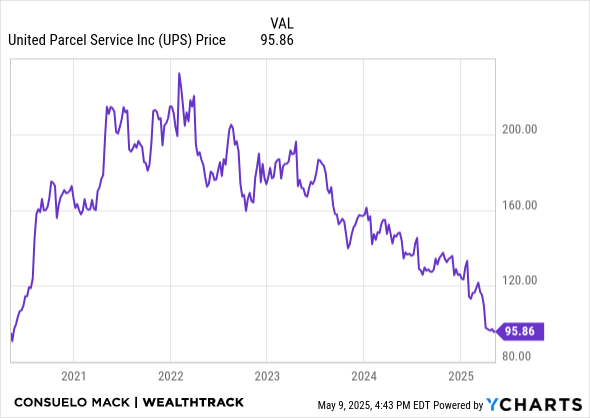 [/tab]
[tab]
WEALTHTRACK PREMIUM subscribers can access your copy here, otherwise this transcript is available here for purchase.
More information regarding WEALTHTRACK transcripts can be found here
[/tab]
[tab]Brian Rogers from the WEALTHTRACK archives:
If the archive episodes do not appear here, please turn off, or whitelist this site, in your ad blocker extension.
[/tab]
[tab]
ACTIVE RETIREMENT
Great Investor Brian Rogers joined T. Rowe Price in 1982 in his mid-twenties. 35 years later he is retiring from active management of the firm he led as Chairman and Chief Investment Officer. He explains what is behind his decision and how important the next generation of leadership is.
[/tab]
[/tabcontent] [/tabs]