[box style="info"]During second week of pledge campaigns on public television, WEALTHTRACK is revisiting one of our most informative programs. Charles Ellis discusses what to look for in the firms you place  your trust in. Watch it again.[/box]
Financial Thought Leader Charley Ellis has written sixteen books and has traveled the world giving his sage investment advice. How does he do it all? Find out in this EXTRA!
Listen to the audio only version here:
Guest Name
Explore This Episode
We have compiled additional information and content related to this episode.
[wptabs mode="horizontal"]
[wptabtitle]Guest Info[/wptabtitle]
[wptabcontent]
Charles Ellis
Founder, Greenwich Associates[/wptabcontent]
[wptabtitle] Newsletter[/wptabtitle]
[wptabcontent]<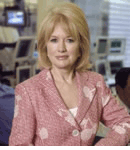 The latest monthly data shows that more investors are bailing out of their bond funds. TrimTabs Investment Research reports that outflows from bond mutual funds and exchange-traded funds reached $21.1 billion in July after losing a record $69.1 billion in June. The firm also reported that U.S. equity mutual funds and ETFs received a record $40.3 billion in July and that global equity mutual funds and ETFs took in $15.5 billion last month. As TrimTabs CEO David Santschi put it, "the 'great rotation' so many pundits have been expecting may finally be starting."
According to Bianco Research, which is tracking weekly mutual fund flows put out by the Investment Company Institute, the great rotation is not into stocks, it's into money market funds. "Of the $1 trillion plus that has flowed into bond funds since February 28, 2009, 64% went into short and intermediate funds … now it is reversing, going from bond funds back to money market funds."
According to Bianco, most of this money is risk averse and will never be put into the stock market. Only time will tell who is right.
In the meantime, there are many good reasons not to bail out of bond funds. Portfolio diversification and income for starters and despite the fact that bonds have recently been very volatile, historically they are more stable than stocks. And where's the evidence that  interest rates are going to go inexorably higher from here? As Treasury bond manager Robert Kessler told me today, inflation rates and economic growth around the world are signaling weakness not strength. So beware the herd mentality, it's rarely right.
I recommend Bill Gross' most recent Investment Outlook commentary, "Bond Wars" for a description of the weapons at the disposal of a skillful bond investor. He also did a short video titled "Bonds have a place in portfolios" which I completely agree with!
How many of you trust your investment advisors to put your interests first, ahead of their own, or their firms? How do you know which investment firms are also the best in the business and can be relied upon to deliver exceptional service and results over the long term? Do any firms put your interests first? Can any be expected to produce excellent performance over many years?  Those are key questions this week's guest has asked himself continuously over the last 40 plus years and after extensive research he has come up with some definitive and positive answers.
During the last of this summer's public television pledge weeks, we are revisiting our recent interview with Charles Ellis, the legendary financial consultant who launched Greenwich Associates in the early 1970's. It became the premiere international strategy consulting firm to leading financial services firms around the world. Ellis has spent a career trying to identify the best firms in the business. His latest book, What It Takes: Seven Secrets Of Success From The World's Greatest Professional Firms is the culmination of his 50 years of consulting work and is well worth reading.
One of our most popular programs this summer was our active versus passive debate between Vanguard's Daniel Wallick and Gerstein Fisher's Gregg Fisher. Fisher just sent us some enlightening research his firm has done on the topic. He gave us permission to share it with you in our WEALTHTRACK EXTRA feature. It will be available Friday evening. Also, if you are a PREMIUM subscriber, be sure to check out our new comment feature on the PREMIUM page. We look forward to hearing from you.
Have a great weekend and make the week ahead a profitable and a productive one.
Best regards,
Consuelo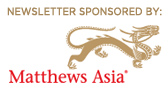 [/wptabcontent]
[wptabtitle]Bookshelf[/wptabtitle]
[wptabcontent]
[/wptabcontent]
[/wptabs]
Explore More Charlie Ellis from the Archive
December 9, 2011
Legendary financial consultant Charles Ellis. His Winning the Loser's Game is an investment classic. Now he's written a new investment primer with Princeton economist Burton Malkiel,The Elements of Investing. Financial Thought Leader Ellis offers basic rules to succeed in the financial markets.
[bliptv id="hs5mguK9NQA"]
April 2, 2010
What are the most valuable lessons individuals can learn from the financial crisis? Consuelo talks to renowned financial consultant Charles Ellis and The Wall Street Journal's highly respected personal finance columnist, Jason Zweig.
[bliptv id="hs5mgdLyVAA"]
February 1, 2008
Yale Professor Robert Shiller, the man who predicted both the tech and housing bubbles will return to WealthTrack. We'll ask him what to expect next. He'll be joined by legendary investment strategy consultant Charles Ellis who will talk about protecting your portfolio from market risk, plus dynamic fund manager Susan Byrne.
 [bliptv id="hs5mg5S8SwA"]
WEB EXTRA: In Mutual Funds, Is Active vs. Passive The Right Question?