On this week's WEALTHTRACK: Part 2 of our exclusive interview with Wall Street's top-ranked economist for a record 33 years, ISI Group's Ed Hyman. He is joined by Great Investor Dennis Stattman, long-time portfolio manager of BlackRock's Global Allocation Fund.

WEALTHTRACK Episode #930; Originally Broadcast on January 18, 2013
Listen to the audio only version here:
Ed Hyman & Dennis Stattman – Part Two
Explore This Episode
We have compiled additional information and content related to this episode.
[wptabs mode="horizontal"]
[wptabtitle]Guest Info[/wptabtitle]
[wptabcontent]Ed Hyman
Chairman, Founder
ISI Group
Dennis Stattman
Portfolio Manager
BlackRock Global Allocation Fund [/wptabcontent]
[wptabtitle] Newsletter[/wptabtitle]
[wptabcontent]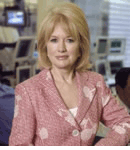 Can you feel the bullishness rising? The S&P 500 hit a five-year high of 1480.94 today. The Dow is close to one at 13596.02. Each index is about 5% within its record 2007 peak. There have been a string of positive developments which seem to be overtaking the negatives in the minds of investors. Housing starts rose in December, finishing their best year since 2008. Applications for first time jobless benefits fell last week to the lowest level in five years. After continuing their four-year exodus from stock mutual funds last year, investors are returning. According to Bloomberg, a record $3.1 billion flowed into U.S. stock mutual funds in the first week of January.
This week on WEALTHTRACK, we are presenting part two of our exclusive annual interview with Wall Street's reigning king of economists, ISI Group's Ed Hyman, who is joined by BlackRock's reigning lord of global allocation, Dennis Stattman.
Ed Hyman is the co-founder and Chairman of independent, institutional research firm ISI Group and has been rated the Street's number one economist for an unprecedented 33 years in a row.
Dennis Stattman has been running BlackRock's Global Allocation Fund since its founding in 1989. The broadly diversified, $50 billion dollar plus fund, which invests in stocks, bonds and other securities around the world, has delivered equity like returns with much less than stock market volatility since its inception.
Last week we discussed how much better the markets performed last year than they actually felt. Investors were weighed down by a series of rolling crises ranging from Europe's financial woes, to China's slowdown, to the year-end fiscal cliff drama in the U.S. Neither Hyman nor Stattman expect the crisis atmosphere to end any time soon. We have the debt ceiling, automatic spending cuts, and budget negotiations to deal with during this quarter alone! But they are both tracking some very positive trends that helped the markets strengthen last year and are continuing to provide support this year, including massive global easing, the housing recovery in the U.S. and China's economic rebound. Plus, they believe there are a couple of developments that are not on most investor radar screens that could be major, positive game changers this year. They will tell us what they are.
They will also join us on our website for our WEALTHTRACK EXTRA feature where we ask our guests a personal question or two. It's a side of our guests you rarely see!
As always, if you can't join us at the appointed hour on your local public television station, you can watch the show on our website as a podcast or streaming video. You can also find the One Investment picks of our guests and my Action Points there. For those of you who would like to see our program 48 hours in advance of the broadcast, starting with next week's interview with Financial Thought Leader, MIT professor and hedge fund manager Andrew Lo, you can subscribe to our WEALTHTRACK PREMIUM subscription service on the website.
Have a great weekend and make the week ahead a profitable and a productive one!
Best regards,
Consuelo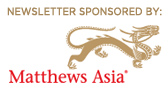 [/wptabcontent]
[wptabtitle]Action Point[/wptabtitle]
[wptabcontent][post-content id=2998 content=yes][/wptabcontent]
[wptabtitle]One Investment[/wptabtitle]
[wptabcontent]
DENNIS STATTMAN'S ONE INVESTMENT
WisdomTree Japan Hedged Equity (DXJ)
Price: $37.84 on 1/16/13
52-week range: $30.07 to $38.91
"Japanese stocks. You could buy the Wisdom Tree, a hedged Japanese equity fund, symbol DXJ, which gives you exposure to Japanese stocks with the currency hedged."
– Dennis Stattman
data by YCharts
ED HYMAN'S ONE INVESTMENT
Guggenheim China All Cap (YAO)
Price: $26.31 on 1/16/13
52-week range: $20.92 – $26.56
"I think I would pick the Shanghai Composite. It's … what, 10,000. It's really down. It's been the worst stock market in the world. It's now up about 15, 20 percent. But I think that might be a good play for 2013… ETFs would be the best play."
– Ed Hyman
data by YCharts
[/wptabcontent]
[wptabtitle]Transcript[/wptabtitle]
[wptabcontent]WEALTHTRACK transcripts are now included in WEALTHTRACK Premium subscriptions. Click here to read the transcript or subscribe.
You can also purchase and download the transcript separately safely and securely with your credit card or PayPal account. You will need the free Adobe Acrobat Reader (Mac/Win) or Preview (Mac) to view and print the transcript.
WEALTHTRACK transcripts are available individually for $4.99. Click here to purchase a copy.
[/wptabcontent]
[wptabtitle]Bookshelf[/wptabtitle]
[wptabcontent]No books available.[/wptabcontent]
[wptabtitle]Purchase DVD[/wptabtitle]
[wptabcontent]Please check back for availability.[/wptabcontent]
[wptabtitle]Archive[/wptabtitle]
[wptabcontent]There are no archive episodes for these/this guest(s).[/wptabcontent]
[/wptabs]