Ed Hyman and Bob Doll
On this week's Consuelo Mack WealthTrack, an exclusive interview with Wall Street's long time number one economist Ed Hyman and Great Investor Bob Doll. What they expect in the economy and markets in 2012 and strategies to prosper in it.
WEALTHTRACK Episode #0828; Originally Broadcast on January 06, 2012
Listen to the audio only version here: Bob Doll and Ed Hyman
Explore This Episode
We have compiled additional information and content related to this episode.
Ed Hyman
Founder
ISI Group
Bob Doll
Chief Equity Strategist
BlackRock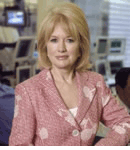 We'll see what tomorrow morning's December employment report from the Labor Department brings, but several other employment indicators are registering improvement, including today's unexpectedly strong surge in private payroll hiring from ADP- a 325,000 job increase which is the highest in more than ten years. It is one of a multiple of improving trends that Ed Hyman and his team at independent research team ISI Group have been tracking. As Ed will tell us in an exclusive television interview this week, the biggest difference he expects in the U.S. economy this year versus last is "it will be better." He will talk about how and where in detail.
Ed Hyman is a phenomenon. He is the only person institutional investors have voted as Wall Street's number one economist for 32 years running. He was just named to Institutional Investor magazine's All-America Research Team Hall of Fame. He is the co-founder and Chairman ofISI Group and we are so delighted that he appears onWealthTrack exclusively every year.
Our other guest is BlackRock's Bob Doll, who this week issued his famous "10 Predictions" list for the New Year. Bob, a long time member of WealthTrack's brain trust, is the Chief Equity Strategist at BlackRock, the world's largest asset management firm. He also oversees the firm's large cap investments and runs three highly regarded mutual funds- BlackRock's Large Cap Core, Value and Growth funds.
Bob described 2011 as "frustrating, volatile and disappointing for most investors." He got that right! We all hope it will be better! As the Financial Times reported, $6.3 trillion dollars was wiped off global stock markets in 2011, a 12.1% drop. The U.S. did put in one of the better performances, which is not saying much! Yes, the Dow was up 5.5%, but the S&P 500 was essentially flat, and the NASDAQ was lower.
The earthshaking Arab Spring movement, the real earthquake and tsunami in Japan, rising unemployment and tepid economic growth here, the string of seemingly ineffective bail out deals in Europe, failed debt reduction deals in Washington and the downgrade of U.S. debt all contributed to the worst market volatility in decades. Meanwhile corporate profits and cash levels are at record highs.
As WealthTrack Great Investor, Hersh Cohen recently wrote to his Clearbridge Advisors clients: "the biggest issue for the markets is not the jobless rate, the European debt, or the possible slowdown in China. Rather, it's the remarkable and disturbing volatility of all the financial markets that is most responsible for keeping both individuals and professional investors either very cautious, and/or out of stocks entirely."
I'll ask Ed Hyman and Bob Doll about their expectations for market volatility, investment returns and stocks in particular.
As always, if you can't join us at the appointed hour on your local public television station, you can watch the show on our website as streaming video or a podcast. You can also check out our audio only podcasts.
For those of you who would like to see our program 48 hours in advance of the broadcast, you can subscribe to ourWealthTrack PREMIUM subscription service on the website.
Have a great weekend and make the week ahead a profitable and a productive one!
Best regards,
Consuelo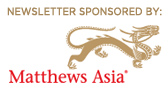 No Action Point details available for this episode. No Bookshelf titles available for this episode. No One Investment details available for this episode. No Stock mention details available for this episode. This transcript is available here.
You can also purchase and download this transcript safely and securely with your credit card or PayPal account for $4.99. You will need the free Adobe Acrobat Reader (Mac/Win) or Preview (Mac) to view and print the transcript.
BOB DOLL: BULLISH ON STOCKS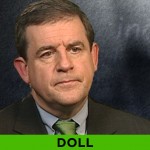 Bob Doll is a widely followed strategist and portfolio manager, an unusual combination at major Wall Street firms, who has excelled in both disciplines. We began the interview by asking Bob to step way back from the noise of the day and share his longer term views of where we are and where we are heading. My first question was why, after the worst decade since the 1930's, he is predicting that stock returns in this decade will be in the high single digits.
No WEB EXTRA available for this episode.

Tagged with: Episode-0828