Part 2 of an exclusive interview with Wall Street legends, Ed Hyman and Bill Miller! Where do both pros think there is the most money to be made this year? Hyman gives his "one free pass" for investors and Miller shares his two "no brainers."
WEALTHTRACK Episode #1030; Originally Broadcast on January 17, 2014 Listen to the audio only version here: Ed Hyman & Bill Miller
Explore This Episode
We have compiled additional information and content related to this episode.
[tabcontainer] [tabtext] Guest Info
[/tabtext] [tabtext] Newsletter
[/tabtext] [tabtext] Action Point
[/tabtext] [tabtext] Bookshelf
[/tabtext] [tabtext] One Investment
[/tabtext] [tabtext] Stock Mentions
[/tabtext] [tabtext] Transcript
[/tabtext] [tabtext] Video Archive
[/tabtext] [tabtext] Web Extra
[/tabtext] [/tabcontainer]
ED HYMAN

Chairman, ISI Group
BILL MILLER
Portfolio Manager, Legg Mason Opportunity Trust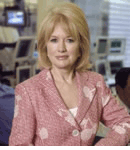 The market might be off to a tepid start in the New Year. The S&P 500 is slightly lower as of Thursday's close. The economy might be showing a few soft spots and the Federal Reserve is "tapering" its QE3 bond buying program, but this week's guests view these developments as reasons for optimism about the U.S. stock market, not pessimism. As a matter of fact, both fear a strong acceleration in economic growth more than weakness.
This week we are continuing our conversation with two Wall Street legends. Ed Hyman, Chairman of independent institutional research and money management firm, ISI Group joins us exclusively every year with his forecasts for the New Year.  Ed has been voted the number one economist by institutional investors in the Institutional Investor poll for an unprecedented 34 years running.
Bill Miller is another regular WEALTHTRACK guest, who has frequently appeared exclusively with us as well. Great Investor Miller is known for his record setting, 15-year winning streak with his former fund, Legg Mason Value Trust, which won him numerous accolades over the years. But what is less well known is his performance with his much smaller, Legg Mason Opportunity Trust fund which he launched in 1999. Opportunity Trust just completed a spectacular two-year run, up 67% last year following a 40% gain in 2012, placing it in the number two and number one slot respectively for diversified U.S. mutual funds.
Last week we talked with both Miller and Hyman about their exceptional performance last year, Ed as a forecaster and Bill as an investor. What went right and what foundation was laid for 2014. This week we discuss their forecasts for the New Year and the strategies they intend to follow. Hyman talks about this year's "free pass," the "easy shot" he sees for investors. Miller discusses his three major investment themes and how he is investing in them.
How does each explain 30 plus years of mostly staying at the top of their game? We ask them in our EXTRA feature.
Have a great weekend and make the week ahead a profitable and a productive one.
Best regards,
Consuelo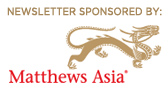 Look for Consistency, Discipline, Ceaseless Effort and Honesty from your investment professionals.
[bliptv id="iIdDg5qKHgA"]
HYMAN: "A BIG DEAL"
Amazon.com Inc. (AMZN) Price: $395.80 on 1/16/14 52-week range: $245.75 – $406.89
"I think this tech thing is really a big deal. There are two billion people on the Internet today, and in four years it'll be four billion people globally, and I'm reading the book by Bezos about Bezos on Amazon right now, and I just got a feel."
-Ed Hyman
MILLER: THREE THEMES
Own Housing, Financial and Airline stocks Financial Favorite: Citigroup Inc. (C) Price: $52.60 on 1/16/14 52-week range: $40.28 – $55.28
Airline Favorite: United Continental Holdings Inc. (UAL) Price: $47.21 on 1/16/14 52-week range: $23.62 – $47.24
"Citibank trades below tangible book value, one of the great franchises in the world. Steeped in yield curve is good for banks. The regulatory environment, we kind of know what that is. The banks have started out the year strong. Airlines have consolidated. They had a great year last year. Delta was the leader, but United Airlines has the same rough revenues. We own Delta, United and American, but it has the same rough revenues as Delta does, but Delta's got a 10 billion more market cap because United has 14,000 more employees and 500 more planes. They will get that rationalized over the next several years, so we think there's a lot more money to be made in the airlines."
– Bill Miller
PulteGroup Inc. (PHM)
Lennar Corp (LEN)
KB Home (KBH)
Taylor Morrison Home Corp (TMHC)
Apple Inc. (AAPL)
Genworth Financial (GNW)
Citigroup (C)
Amazon.com Inc (AMZN)
Delta Air Lines (DAL)
United Continental Holdings Inc. (UAL)
American Airlines Group (AAL)
here
 for
WEALTHTRACK PREMIUM
 subscribers. Alternately, you can  
purchase and download this transcript
 safely and securely with your credit card or PayPal account for $4.99. You will need the free Adobe 
Acrobat Reader
 (Mac/Win) or 
Preview
 (Mac) to view and print the transcript.
Archive episodes available on
last week episode
.
Bill Miller's Competitive Edge
Investment Legend Bill Miller recently sat down with Wall Street's number one economist Ed Hyman for an exclusive WEALTHTRACK television interview. Miller, who remains the only mutual fund manager on record to beat the market for 15 consecutive years has gone through some rough patches but he always comes back. His Legg Mason Opportunity Trust fund is once again leading the pack. It was named the number one mutual fund in 2012 and number 2 last year in The Wall Street Journal's Winners' Circle ranking of diversified U.S. stock funds. Legg Mason Opportunity Trust was up 40% in 2012 and 67% last year. Miller talks about what he sees as his competitive edge. Watch the clip here.