Donald Yacktman, President and Founder of Yacktman Asset Management runs two five-star funds. Both have beaten the markets and their peers by wide margins over the years.  This past Morningstar Stock Fund Manager of the Year explains while his approach to picking stocks has stayed the same, his current strategy is changing.
WEALTHTRACK Episode #1019; Originally Broadcast on November 01, 2013
Listen to the audio only version here:
Donald Yacktman
Explore This Episode
We have compiled additional information and content related to this episode.
[tabcontainer] [tabtext]Guest Info[/tabtext] [tabtext]Newsletter[/tabtext] [tabtext]Action Point[/tabtext] [tabtext]One Investment[/tabtext] [tabtext]Stock Mentions[/tabtext] [tabtext]Transcript[/tabtext] [tabtext]Video Archive[/tabtext] [/tabcontainer]
[tabcontent]
[tab]DONALD YACKTMAN

Portfolio Manager
The Yacktman Fund[/tab]
[tab]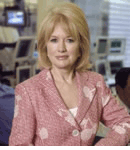 Bull or Bear? To taper, or not to taper? Despite the constant back and forth, the S&P 500 is up 160% from its 2009 12-year low. It's been a near historic high for 5 years. Former Merrill Lynch strategist turned successful money manager, Richard Bernstein told a small audience this week that this could be the greatest bull market of our generation. Recent WEALTHTRACK guest and former Merrill chief economist David Rosenberg, who now hangs his hat at Gluskin Sheff' as their chief  economist and strategist, has been getting flack for moving to a more bullish stance. For years he has been known for his prescient warnings about serious economic and market risks. He explained his shift to us on WEALTHTRACK three weeks ago. The Wall Street Journal recently covered the back lash he has gotten from some of his followers in its article "Top Bear's Bullish Tilt Has Followers Growling." 
Bernstein and Rosenberg are not alone in seeing strength where there was once weakness. Another highly respected economist and strategist Ed Yardeni recently wrote about a possible market melt-up. Yardeni pointed out that in recent weeks, "The stock market continues to make new record highs, led by stocks with above-average P/E's." If you look at market performance year-to-date, there is a big  difference among small, mid-sized and large company stocks. Small cap stocks have outdistanced midcap and both have raced ahead of large cap. Yardeni also notes that the pattern of outperformance among smaller company stocks is fairly uniform across different sectors and industries whether its energy, health care or consumer staple stocks.
This week's WEALTHTRACK guest is tracking these developments and paying particular attention to the divergence in performance. He is value investor Donald Yacktman,  President and founder of Yacktman Asset Management and co-portfolio manager of the 20-plus year old Yacktman Fund and the younger Yacktman Focused Fund. Both are rated five-star by Morningstar and have beaten the markets and their peers by wide margins over the years. Yacktman is also a past Morningstar Stock Fund Manager of the Year award winner and a finalist for Morningstar Stock Fund Manager of the Decade.
The last time I interviewed him in January of 2012, he described the values in the market as "amazing." After the big run up since then he has turned more cautious and is making some changes.
We were delighted to have taped another episode of WEALTHTRACK at the Museum of American Finance, located at 48 Wall Street. It is a must-visit destination for those interested in the amazing financial history of this country and the foundation of our phenomenal economic success.
Have a great weekend and make the week ahead a profitable and a productive one.
Best regards,
[tab]
[post-content id=8029 content=yes]
[/tab]
[tab]
YACKTMAN: "PUT IN DRAWER" INVESTMENT
Coca-Cola Co. (KO)
Price: $39.62 on 10/30/13
52-week range: $35.58 – $43.43

[/tab]
[tab]Coca-Cola Co. (KO)

News Corporation (NWSA)

Viacom Inc. Class B (VIAB)

Procter & Gamble Co. (PG)

Microsoft Corporation (MSFT)

Oracle Corporation (ORCL)

PepsiCo Inc. (PEP)

[/tab]
[tab]The transcript is available to WEALTHTRACK Premium subscribers here. You can also purchase and download this transcript safely and securely with your credit card or PayPal account for $4.99. You will need the free Adobe Acrobat Reader (Mac/Win) or Preview (Mac) to view and print the transcript.
[/tab]
[tab]
[post-content id=9325 show_title="true" show_excerpt="true" show_image="true" ]
[post-content id=9330 show_title="true" show_excerpt="true" show_image="true" ]
[/tab]
[/tabcontent] [/tabs]
WEB EXTRA: All In The Family