You won't want to miss our rare interview with the 2013 and 2008 Morningstar International Stock Fund Manager of the Year! Portfolio Manager Daniel O'Keefe explains how his Artisan International Value and Artisan Global Value funds trounce the competition and the market in both bull and bear markets.
WEALTHTRACK Episode #1032; Originally Broadcast on January 31, 2014
Listen to the audio only version here:
Daniel O'keefe
Explore This Episode
We have compiled additional information and content related to this episode.
[tabcontainer] [tabtext]Guest Info[/tabtext] [tabtext]Newsletter[/tabtext] [tabtext]Action Point[/tabtext] [tabtext]One Investment[/tabtext] [tabtext]Stock Mentions[/tabtext] [tabtext]Transcript[/tabtext] [tabtext]Video Archive[/tabtext] [tabtext]Web Extra[/tabtext] [/tabcontainer]
[tabcontent]
[tab]DANIEL O'KEEFE
Portfolio Manager
Artisan International Value Fund


Artisan Global Value Fund[/tab]
[tab]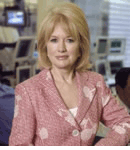 This week on WEALTHTRACK we are thinking globally for several reasons. One, the emerging markets are under stress which is reverberating through all global markets, including the U.S. The 50 some odd countries that comprise the EM universe are anything but uniform. Next week we will focus specifically on the many differences among them.
But this week we are going broader because we had an opportunity to do a rare, in-depth interview with Morningstar's recently-announced International Stock Fund Manager of the Year. As a backdrop to that discussion we wanted to take a look at how much the economic and financial dynamics of the world have changed.
We have two research studies that illustrate the shift occurring in global financial power. The first comes courtesy of independent research firm Strategas, which says we are experiencing "a key international inflection point." The contribution to global GDP from emerging economies now surpasses that of advanced economies. Emerging market nations now produce 51.1% of the world's economic output versus 48.9% from developed economies.
The second comes from T. Rowe Price which points out that the value of the world's stock markets does not reflect the new reality. The U.S. stock market accounts for a little under half of the world's market capitalization, whereas the emerging markets are around 10%. Needless to say last year's and this year's performance is not helping shift the balance.
Meanwhile U.S. stock mutual fund investors are woefully underexposed to overseas markets, including emerging markets. T. Rowe Price estimates less than 30% of stock mutual fund assets are invested abroad.
This week's guest, Daniel O'Keefe, is a dedicated global investor. He is founding partner of the Artisan Global Value team and portfolio manager, with his long-time colleague David Samra, of the Artisan International Value and Artisan Global Value funds. Both were named Morningstar International Stock Fund Manager of the Year for 2013, a bull market and 2008, a bear market. Either way it's a rare feat!
A major reason for their being honored is their superb performance. Artisan International Value has delivered 15.9% annualized returns since its 2002 launch, trouncing all of its competitors. The younger Artisan Global Value is ranked number three in its world stock category with 8.6% annualized returns since its 2007 inception. As Morningstar put it, "both funds have been less than volatile than their benchmarks and average category rivals, leading to chart topping Morningstar risk-adjusted performance."
I will talk at length with O'Keefe about his value approach and specifically how it applies to his position in Google. In our EXTRA feature this week, we will explore his career path from a philosophy major to top ranked fund manager.
In honor of Super Bowl weekend, I am also sharing an interview I did earlier this week with the President of NFL Ventures, Eric Grubman at an event held at the Museum of American Finance. What I learned about the business of the NFL was fascinating. Everything was on the table from how it can justify being a not for profit, to international expansion plans, to player concussions. The entire session will be on EXTRA this weekend.
Have a great Super Bowl weekend. Happy Chinese New Year! Make the week ahead a profitable and a productive one.
Best regards,
Consuelo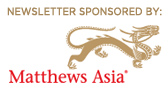 [/tab]
[tab]Pay Attention to the Morningstar Manager of the Year Awards
They identify skilled investors over multi-year periods in good and bad markets
Future Performance of Morningstar Fund Managers of the Year
By a 3-1 margin winners (in top two quintiles of fund performance) outnumber losers (in bottom two quinitles of fund performance) in next 5 & 10 year periods
[/tab]
[tab]
O'KEEFE: "VALUABLE FRANCHISE"
Royal Bank of Scotland Group PLC ADR (RBS)
Price: $11.20 on 1/29/14
52-week range: $8.12 – $12.44
"… over the last five years, RBS has been going through a very painful revolution in terms of selling off the toxic assets, de-leveraging the balance sheet, getting the capital ratios better, narrowing the focus on the organization, and today we're probably 80 to 90 percent through that process. There's still a little bit more to go, but on the other side of this process, we think a very, very valuable franchise will become apparent through very strong earnings and very high return on equities."
– Daniel O'Keefe
[/tab]
[tab]
Wal-Mart Stores Inc. (WMT)
Johnson & Johnson (JNJ)
Google Inc. (GOOG)
American Express Co (AXP)
Bank of New York Mellon Corp (BK)
ING Groep NV (ING)
Lloyds Banking Group PLC ADR (LYG)
Royal Bank of Scotland Group PLC ADR (RBS)
Mastercard Incorporated (MA)
[/tab]
[tab]This transcript is available here for WEALTHTRACK PREMIUM subscribers. You can also purchase and download this transcript safely and securely with your credit card or PayPal account for $4.99. You will need the free Adobe Acrobat Reader (Mac/Win) or Preview (Mac) to view and print the transcript.[/tab]
[tab]Archive episodes available soon.[/tab]
[tab]
Philosopher turned Great Investor!
How did Daniel O'Keefe, two time winner of Morningstar's coveted fund manager of the year award or his management of Artisan International Value fund and Artisan Global Value fund explain starting out as a philosophy major?
EXTRA, EXTRA: Eric Grubmanon & The Business of the NFL
What makes the NFL the "most lucrative sports franchise in the world"? Consuelo had a chance to sit down earlier this week with Eric Grubman, Executive Vice President of the National Football League and President of NFL Ventures at a Museum of American Finance event. They discussed everything from the Super Bowl, to fantasy football, to player injuries to the NFL's controversial not for profit status.
[/tab]
[/tabcontent] [/tabs]