The three "dirty words" of finance became taboo after the 2008 financial crisis, but this week's guest says investors need them to boost their portfolios and "clean up" in the market. Our Financial Thought Leader this week is Cliff Asness, Managing and Founding Principal of AQR Capital Management, a global investment management firm which runs hedge funds, mutual funds, and a diversified collection of investment strategies. In this rare interview, he'll discuss the tools we can use to diversify our portfolios.
WEALTHTRACK Episode #1017; Originally Broadcast on October 18, 2013
Listen to the audio only version here:
Cliff Asness
Explore This Episode
We have compiled additional information and content related to this episode.
[wptabs mode="horizontal"]
[wptabtitle]Guest Info[/wptabtitle]
[wptabcontent]
CLIFF ASNESS
Managing and Founding Principal
AQR Capital Management[/wptabcontent]
[wptabtitle] Newsletter[/wptabtitle]
[wptabcontent]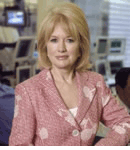 Well what did that accomplish??? The government shutdown, attempts to defund Obamacare and negotiate federal spending cuts as part of the debt-ceiling debate accomplished none of those goals, but it did confirm the validity of the law of unintended consequences. Current thinking on Wall Street is that the possible economic damage caused by the failed efforts will mean the Federal Reserve will not taper its bond purchases any time soon. That belief plus relief about avoiding a possible U.S. default provided a short term boost to the markets. The S&P 500 rose to a record, up 0.7% to 1,733.15 today. The yield on the 10-year Treasury note fell to 2.59% and gold rose 3.2%.
All the same issues will have to be revisited early next year. The debt ceiling is up for renewal again on February 7th. (for perspective on the debt-ceiling saga take a look at The Wall Street Journal's history of the last 45 increases since President Jimmy Carter's administration, many under duress in today's paper, page A4)
For this week's WEALTHTRACK, plan to find a comfortable seat because you will be  listening to a graduate level seminar on investing. It will be mostly in layman's terms, but just in case I will provide some definitions.  Our guest is a Financial Thought Leader with an academic and research bent. He Is Clifford Asness, the managing and founding principal of AQR Capital Management. AQR stands for Applied Quantitative Research.  Asness and several of his teammates are what are known as quants. I'll define that in a moment.
Asness co-founded AQR in 1998. The global investment management firm, which runs hedge funds, mutual funds and a diversified collection of investment strategies, has over $90 billion in assets under management, $13 billion of which is in mutual funds.
Asness who has a PhD in finance from the University of Chicago has received several awards for numerous financial research papers, some of which we will have on our website.
So what does a quant do? Here's how the Financial Times puts it:
"A quantitative analyst typically combines information and techniques from economic theory, accounting, statistics, computer programming, and information technology in order to identify the proper value for a financial instrument such as a stock, bond, derivative, or other security."
Luckily, Asness speaks plain English and is able to communicate on my level! He will explain why he believes stocks are expensive and will not provide the 8% annualized returns most investors expect from them. He will also discuss why everyone should include what he calls the three "dirty words" of finance in their portfolios to increase those returns.
If you are a PREMIUM subscriber, you can see both the show and our EXTRA session with Asness starting tonight. He has a great sense of humor and describes his family's "failure in personal risk control." Otherwise both the show and EXTRA will be available on our website beginning tomorrow evening.
Have a great weekend and make the week ahead a profitable and a productive one.
Best regards,
Consuelo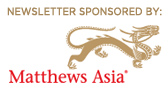 [/wptabcontent]
[wptabtitle]Action Point[/wptabtitle]
[wptabcontent][post-content id=7933 content=yes][/wptabcontent]
[wptabtitle]One Investment[/wptabtitle] [wptabcontent]ASNESS: COUNTERINTUITIVE DIVERSIFICATION
– Own bonds in your portfolio
– Expensive right now, but an essential part of portfolio diversification
[/wptabcontent]
[wptabtitle]Transcript[/wptabtitle]
[wptabcontent]This transcript is available to WEALTHTRACK Premium subscribers here. You can also purchase and download this transcript safely and securely with your credit card or PayPal account for $4.99. You will need the free Adobe Acrobat Reader (Mac/Win) or Preview (Mac) to view and print the transcript.
[/wptabcontent]
[/wptabs]
WEB EXTRA: CLIFF ASNESS: LESSONS IN RISK CONTROL
Cliff Asness from the Archives
June 22, 2010
Cliff Asness runs one of the world's largest hedge funds but he's taking his skills and strategies to Main Street with a series of new mutual funds. He explains the tools AQR Capital Management is creating to help individual investors truly diversify.
[bliptv id="hs5mgobLDQA"]
June 26, 2009
Two innovative hedge fund managers challenge conventional investment wisdom and explain why they have recently brought their hedge fund skills to the mutual fund world. MIT's Professor of Finance and portfolio manager of the ASG Global Alternatives Fund, Andrew Lo, and AQR Capital Management's Cliff Asness, portfolio manager of the recently launched AQR Diversified Arbitrage Fund discuss their investment outlook and strategies.
[bliptv id="hs5mgYzycAA"]
May 01, 2009
Two successful money managers with divergent investment styles. Robert Kessler, who specializes in U.S. Treasury securities at his firm, Kessler Investment Advisors will discuss why Treasuries still make sense. Cliff Asness, a celebrated hedge fund manager at AQR Capital Management will critique the government's responses to the financial crisis and how individuals can apply some hedge fund diversification strategies to their portfolios. Also appearing will be Jason Trennert, founder and Chief Investment Strategist at Strategas Research Partners, the highly regarded independent Wall Street research firm.
[bliptv id="hs5m_sZdAA"]