The Wall Street Journal's two top personal finance journalists, Jonathan Clements and Jason Zweig, both now at The Wall Street Journal tackle the three greatest financial challenges facing Americans.
WEALTHTRACK Episode #1041; Originally Broadcast on April 4, 2014
Listen to the audio only version here: Clements & Zweig
Explore This Episode
We have compiled additional information and content related to this episode. [tabcontent]
[tab]
JONATHAN CLEMENTS
Columnist
The Wall Street Journal Sunday
JASON ZWEIG
"The Intelligent Investor" Columnist
[/tab]
[tab]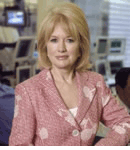 A constant theme on WEALTHTRACK in recent years is how income starved most investors are feeling. According to recent Financial Well-Being surveys of American workers done for Principal Financial Group, 63% of employees are concerned about having a financially comfortable retirement. They will need income! And 36% fear the rising costs of inflation, which of course cuts into their purchasing power big time. These fears are justified.
In the last decade, the yield on high quality short-term bonds has dropped from 2.4% to under one percent. On government bonds, including treasuries and agency bonds, yields fell from above 3% to under two percent and investment–grade corporate bond yields have fallen from four and a half percent to close to 3 percent.
And even with relatively benign inflation, the loss of purchasing power over the last decade has been significant. With annual inflation averaging less than two and a half percent, the cumulative effect is a loss of about 25% in purchasing power over the last ten years!
Low income streams and creeping inflation are just two of the major financial challenges facing American citizens. They are concerns that this week's guests have researched and written about extensively. They are columnists and authors who as of this week are both working at the Wall Street Journal.
Jonathan Clements just returned to the paper to write a weekly column for The Wall Street Journal Sunday, having spent the last five years as Director of Financial Education for Citigroup's Personal Wealth Management business. Before that Jonathan spent 18 years at the Journal where he wrote the  "Getting Going" personal finance column. He is the author of several books including The Little Book of Main Street Money.
Jason Zweig has written The "Intelligent Investor" column for the Journal since 2008. It is considered a must read by many WEALTHTRACK guests. Prior to that Jason was a Senior Writer for Money magazine. He is particularly well known for his research on the neuroscience of investing and how the brain can sabotage our financial judgment! He wrote one of the first books on the subject, titled Your Money & Your Brain. He is also the author of The Little Book of Safe Money.
On EXTRA this week, we will have an extended interview with Clements and Zweig about the fees investors are charged for financial advice. Are you getting your money's worth? They doubt it. What should you pay? They will tell us.
Also please take a look at a new section on our website that we are just introducing. It is called WEALTHTRACK WOMEN. We have interviewed a group of experienced women advisors who specialize in helping women plan their financial futures. This week we are focusing on tax advice for women in different situations, including widows, business owners and same sex couples. We will address women's financial fears, challenges and issues specifically every week on WEALTHTRACK WOMEN. We hope you get a chance to look at it and look forward to your comments.
Have a great weekend and make the week ahead a profitable and productive one!
Best Regards,
Consuelo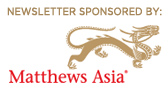 [/tab]
[tab]
Treat Your Social Security As A Bond Holding
For instance $21,000 of Social Security income a year is equal to holding a $700,000 portfolio of 10 Year Treasury bonds yielding 3 percent.
[/tab]
[tab]

Jason Zweig
Your Money and Your Brain; The Little Book of Safe Money
[/tab]
[tab]
CLEMENTS: INTERNATIONAL DIVIDENDS
WisdomTree DEFA Equity Income (DTH)
Price: $47.94 on 4/2/14 52-week range: $38.51 – $48.97
ZWEIG: INFLATION PROTECTION
TIPS, Treasury Inflation-Protected Securities.
Or I Savings Bonds
Both available at: treasurydirect.gov
[/tab]
[tab] No stock mentions in this episode.
[/tab]
[tab]
PREMIUM subscribers have access to this transcript here.
You can also purchase and download this transcript safely and securely with your credit card or PayPal account for $4.99. You will need the free Adobe Acrobat Reader (Mac/Win) or Preview (Mac) to view and print the transcript.
[/tab] [tab]
August 02, 2013
[post-content id=7145 show_title="true" show_excerpt="true" show_image="true" ]
October 3, 2008
[post-content id=9412 show_title="true" show_excerpt="true" show_image="true" ]
[/tab]
[tab]
Getting Good Financial Advice
What do you need to be aware of when you are choosing a financial advisor? What are the hidden costs? Is it better to pay a commission or a percentage of your assets? Two top personal finance journalists, Jason Zweig and Jonathan Clements, both now at The Wall Street Journal, discuss getting good financial advice.
[/tab]
[/tabcontent]
[/tabs]