All about money. How to think about if, spend it, invest it wisely and avoid losing it with Jonathan Clements, award winning author of How to Think About Money and Spencer Jakab, columnist and editor at The Wall Street Journal and author of Heads I Win, Tails I Win.

WEALTHTRACK Episode #1305; Originally Broadcast on July 21, 2016
Listen to the audio only version here:
Explore This Episode
We have compiled additional information and content related to this episode.
[tabcontent]
[tab]
Jonathan Clements
SPENCER JAKAB
Author,
Heads I Win, Tails I Win
[/tab]
[tab]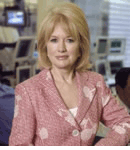 This week's show is all about money.  How to think about it, how to spend it, how to invest it wisely and how to avoid losing it!
Our guests are two highly respected financial journalists who have separately done a tremendous amount of research on these topics, given them a great deal of thought, and have recently written books on different aspects of them which complement each other.
We'll be joined by WEALTHTRACK regular, Jonathan Clements, who was the "Getting Going" personal finance columnist for The Wall Street Journal for nearly 20 years.  Clements is the author of six personal finance books, including the award winning Jonathan Clements Money Guide, now available in its 2016 edition. He has a soon to be published new book called simply How to Think About Money which has gotten strong endorsements from the likes of WEALTHTRACK guests John Bogle, Founder of Vanguard, and Charles Ellis, a Financial Thought Leader in the financial services and investment profession.  How to think about money in a more meaningful way was a prime motivation for doing this program.
Another reason came from this week's other guest, who is new to WEALTHTRACK but not to anyone who reads The Wall Street Journal. We'll be joined by Spencer Jakab, Editor and writer for the must read "Heard on the Street" column for the Journal and former writer for its daily investing column.  He has also written for other publications includingBarron's and the Financial Times.
Jakab's first book was just published – Heads I Win, Tails I Win: Why Smart Investors Fail and How to Tilt the Odds in Your Favor.  Jakab knows a great deal about "smart investors." Before becoming a financial journalist he was a top-rated stock analyst covering emerging markets at Credit Suisse.  He saw first-hand how even well-educated and trained professionals fail at investing.
We'll discuss how individual investors can avoid these mistakes, and how we should learn to think about money.
If you'd like to see the show before it airs, it is available to our PREMIUM subscribers right now.  We also have an EXTRA interviews with Clements and Jakab available exclusively on our website.
Plus, WEALTHTRACK is available on a YouTube Channel.  So if you are unable to join us for the show on television, you can watch it on our website, WealthTrack.com, or by subscribing to our YouTube Channel.
Thank you for watching.  Have a great weekend and make the week ahead a profitable and a productive one.
Best Regards,
Consuelo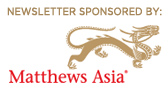 [/tab]
[tab]

Jonathan Clement's
How To Think About Money
Spencer Jakab's Heads I Win, Tails I Win
[one-half]

[/one-half]
[one-half last]

[/one-half]
[/tab]
[tab]
[one-half]

[/one-half]
[one-half last]

[/one-half]
[/tab]
[tab]

CLEMENTS: GROWTH AT A DISCOUNT
Vanguard FTSE Emerging Markets ETF (VWO)
Price: $36.72 on 7/20/16
52-week range: $27.98 – $40.03
JAKAB: TARGET-DATE DIVERSIFICATION
Buy a low cost, diversified target-date fund that regularly rebalances
[/tab]
[tab]No stock mentions in this episode.[/tab]
[tab]
WEALTHTRACK PREMIUM subscribers can access your copy here, otherwise this transcript is available here for purchase.
More information regarding WEALTHTRACK transcripts can be found here
[/tab]
[tab] This is Spencer Jakab's first appearance on WEALTHTRACK
Watch Jonathan Clements from the WEALTHTRACK Archives:

[/tab]
[tab]
CLEMENTS:  FRUGAL TRADITION
Award winning personal finance journalist Jonathan Clements has spent nearly 30 years advising readers about the virtues of saving and frugality. Author of six personal finance books, his latest, How to Think About Money encapsulates this personal and professional philosophy. It's a guiding principal that began with a Clements' family story.

 JAKAB: CAREER SWITCH
Spencer Jakab, "Heard on the Street" editor and columnist at The Wall Street Journal and author of the recently published Heads I Win, Tails I Win didn't start out as a journalist. He was a top-rated emerging markets stock analyst on Wall Street before making the switch to a far less lucrative career.

[/tab]
[/tabcontent] [/tabs]