An exclusive interview with legendary "Great Investor" Charles "Chuck" Royce. Royce pioneered investing in small company stocks with his Royce Pennsylvania Mutual Fund forty years ago this year. He'll explain why high quality small cap stocks are undervalued compared to large cap stocks right now and the advantages they offer to investors from the vantage points of portfolio diversity, international exposure and income, three characteristics normally not associated with the small cap universe.

WEALTHTRACK Episode #0833; Originally Broadcast on February 10, 2012
Listen to the audio only version here:
Charles Royce
Explore This Episode
We have compiled additional information and content related to this episode.
[tabcontent]
[tab]CHARLES ROYCE
Director of Investments, Portfolio Manager
The Royce Funds[/tab]
[tab]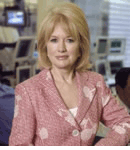 Here's where we stand:
Low short term interest rates as far as the eye can see… through late 2014, according to the Federal Reserve.
Weeks of improved economic news… weekly unemployment claims have dropped precipitously. They hit a new low for the first week in February, the sharpest decline since 1983's strong recovery, according to ISI Group.
One of the best New Year market performances in years… the S&P 500 is up 7.5% year-to-date.
More professional investors jumping on the bullish band wagon….but conviction is not widespread. New York Stock Exchange trading volume is still very low.
It should be enough to turn the head of even the most jaded investor, right? Wrong!
As a group, individual investors are not biting yet. If you look at figures from the Investment Company Institute, net flows into domestic stock funds, while better than the billions that were moving in the opposite direction recently, are either barely positive or still negative. Foreign stock funds have seen some small improvement. But the investment flow is still overwhelmingly in favor of bonds, with taxable and municipal bond funds receiving billion of dollars in new cash. That is a source of much frustration for many recent WealthTrack guests who run stock- focused mutual funds and believe stocks are more attractive than they have been in years.
This weekend's Great investor and WealthTrack exclusive is no exception. He is Charles "Chuck" Royce, founder, portfolio manager and co-chief investment officer at the Royce Funds where he pioneered small cap stock investing with his flagship Royce Pennsylvania Mutual Fund forty years ago. There are now about 30 Royce funds and Chuck either runs, co-manages or assists on more than a third of them.
Contrary to most other recent WealthTrack guests, who have been focusing on the opportunities they see in dominant, blue chip, global companies, Royce's research convinces him that high quality small cap stocks are where the best values lie. They are selling at significant discounts to their top quality large cap peers. But he also realizes that his strategy is a hard sell. The volatility that has scared investors away from stocks is even more pronounced in small caps. As Royce says, you should only invest in small caps if you believe they can deliver superior returns. The Royce Funds have, with less than market volatility over the years. I'll begin the interview by asking Royce why he feels so strongly that individual investors should not give up on stocks.
As always, if you can't join us at the appointed hour on your local public television station, you can watch the show on our website as a podcast or streaming video. You can also find the "One Investment" picks of our guests and my action points there.
For those of you who would like to see our program 48 hours in advance of the broadcast, you can subscribe to our WealthTrack PREMIUM subscription service on the website.
Have a great weekend and make the week ahead a profitable and a productive one!
Best regards,
Consuelo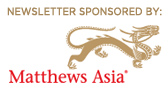 [/tab]
[tab]
Action Point available soon.
[/tab]
[tab]No Bookshelf titles for this guest.[/tab]
[tab]One Investment available soon.[/tab]
[tab]Stock mentions available soon.[/tab]
[tab]This transcript will be available soon. More information regarding WEALTHTRACK transcripts can be found here[/tab]
[tab]
Archives available soon.
[/tab]
[tab] WEB EXTRA available soon.[/tab]
[/tabcontent] [/tabs]