An exclusive interview with legendary portfolio manager Chuck Royce. The small company stock guru explains how he has beaten the market with less risk over the last 35 years and why small is still beautiful.
WEALTHTRACK Episode #0732; Originally Broadcast on February 04, 2011
Listen to the audio only version here:
Charles Royce
Explore This Episode
We have compiled additional information and content related to this episode.
[tabcontent]
[tab]CHARLES ROYCE
Director of Investments, Portfolio Manager
The Royce Funds[/tab]
[tab]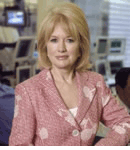 We are introducing a new feature on our website this weekend. It is our first WealthTrack app for those of you who want to see us whenever, wherever- on your iPad, any other tablet or mobile phone. I hope you check it out on our homepage, and watch our video demo for more info.
The best January in 14 years is a good way to start off the New Year, for investors in big cap stocks that is. It was the large company stocks that took over market leadership last month. The Dow gained 2.7% in January, and yes, it did close above the 12,000 mark on Tuesday, for the first time since June 19, 2008. The blue chip average is being powered by the likes of Exxon Mobil, General Electric and IBM. Each advanced more than 10% last month, boosted by better than expected sales and profits.
The economic backdrop is also improving markedly. As independent research firm, ISI Group put it on the front page of a report on Friday, "The Recovery Has Ended. The Expansion Has Begun." We won't know until tomorrow how much the expansion is affecting employment, which is a lagging indicator, but other evidence this week is encouraging. Despite tough weather conditions, consumers shopped last month. Same store sales at retailers topped expectations. Purchasing managers for manufacturers hit it out of the park in January. The Institute for Supply Management's widely followed index of manufacturing activity rose to its highest level since May of 2004, on strengthening employment and new orders. Manufacturing is also improving across the globe. And United Parcel Service, considered an economic bellwether, reported a 48% jump in fourth quarter profits and forecast record earnings for this year.
In contrast to the stellar performance of large company stocks, small company stocks struggled. The Russell 2000, which is considered to be a proxy for small cap stocks, slipped 0.3% in January. Standard & Poor's SmallCap 600 Index barely moved, edging up a mere 0.1%. If you moved up to the mid-cap range, however, you did do better. The Standard & Poor's MidCap 400 rose nearly 2%, but that's still behind its bigger S&P 500's 2.3% gain.
After a decade of out performance is small finally fading? Is big finally about to lead, as market forecasters have been predicting for several years now?
This week we have a rare treat for all of you: an exclusive television interview with investment legend, Charles "Chuck" Royce, whose name is synonymous with small company stocks. This great value investor has specialized in small company stocks since he took over his flagship, Royce Pennsylvania Mutual Fund 35 years ago. Since then, the fund has clocked an average annualized total return of nearly 15% a year, handily beating the market with less volatility. Over the last three decades, the Royce and Associates fund family has expanded to 24 micro-cap, small and mid-cap value funds, 13 of which are managed or co-managed by Royce himself, and three with his assist.
The so-called small-cap universe has more than come into its own in the three plus decades since the pioneering Royce recognized its value. There are more than 3,100 U.S. companies identified as micro-cap with market values of up to $500 million; more than 1,100 small-cap with market values between $500 million and $2.5 billion; and more than 600 companies categorized as U.S. mid-cap with stock market values between $2.5 and $15 billion. Then there are foreign small company stocks. By Royce's count, this market consists of more than 15,000 companies in the developed world alone, more than 4,300 of which are domiciled in Europe. Royce just launched three new international funds to take advantage of what he believes are exceptional opportunities overseas.
Until very recently, small has been beautiful for investors. Since the March 2008 market meltdown, the Russell 2000 has skyrocketed more than 130% and has outperformed the S&P 500 over the last three, five and ten year periods. The downside? Small company stocks come with more volatility than their large-cap brethren. According to Wilmington Trust, over the last 30 years, small-cap U.S. stocks have posted negative 12-month total returns 27.4% of the time, with swings ranging from nearly 100% higher to more than 40% lower; whereas large-cap U.S. stocks have posted negative 12-month total returns 22% of the time in a narrower range.
Chuck Royce's funds have tended to buck those trends, with significantly less than average small-cap volatility and better performance over the long term. How he has done that is one of the many topics we will discuss. You will learn a great deal about investing from this investment legend.
As always, if you miss this week's program, it will be available on our website, starting on Saturday. And don't forget, you can access it on our new WealthTrack app. For those of you interested, I will be twittering tomorrow under my name ConsueloMack. For those of you active on Facebook, thank you for contacting us on our Consuelo Mack WealthTrack page.


Have a terrific weekend and make the week ahead a profitable and a productive one!


Best regards,


Consuelo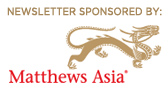 [/tab]
[tab]
Action Point available soon.
[/tab]
[tab]No Bookshelf titles for this guest.[/tab]
[tab]One Investment available soon.[/tab]
[tab]Stock mentions available soon.[/tab]
[tab]This transcript will be available soon. More information regarding WEALTHTRACK transcripts can be found here[/tab]
[tab]
Archives available soon.
[/tab]
[tab] WEB EXTRA available soon.[/tab]
[/tabcontent] [/tabs]