An exclusive interview with Financial Thought Leader Charles Ellis about "what it takes" to be the best in the business. Ellis shares fifty years of wisdom learned from advising firms and governments on where to invest, and has applied his 50 plus year of experience in his new book,  What it Takes :  Seven Secrets of Success from the World's Greatest Professional Firms.
WEALTHTRACK Episode #945; Originally Broadcast on May 03, 2013
Listen to the audio only version here:
Charles Ellis
Explore This Episode
We have compiled additional information and content related to this episode.
[wptabs mode="horizontal"]
[wptabtitle]Guest Info[/wptabtitle]
[wptabcontent]
Charles Ellis
Founder, Greenwich Associates
[/wptabcontent]
[wptabtitle] Newsletter[/wptabtitle]
[wptabcontent]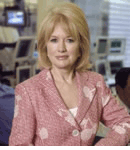 We have an exciting development to announce. After many months of hard work, WealthTrack has redesigned its website, which was launched today. Kudos to our web development team, Zak Young and Alton Christensen, WealthTrack Producer Teresa Abbate and Managing Producer Susan Weaver. We look forward to making it a source of valuable information for you in the weeks ahead. We also welcome your feedback and suggestions. Please let us know what you think.
One of our first initiatives is to give you the first report from a brand new institutional research firm. Cornerstone Macro, formed by top-rated international economist Nancy Lazar, the Street's number one strategist Francois Trahan and top-ranked Washington analysts, Andy Laperriere and Roberto Perli launched this week. All have worked at legendary research firm ISI Group, which Lazar founded with Ed Hyman three decades ago. We will share their first three research reports exclusively with you on our website.
This week's guest is another WealthTrack exclusive. How many of you trust your investment advisors to put your interests first, ahead of their own or their firms? How do you know which investment firms are also the best in the business and can be relied upon to deliver exceptional service and results over the long-term? Given the deep seated distrust most Americans have of Wall Street and the turbulent economic and market years we have been through, those questions seem almost pointless to many. Do any firms put your interests first? Can any be expected to produce excellent performance over many years?
Those are key questions this week's guest has asked himself continuously over the last 50 plus years and after extensive research he has come up with some definitive and positive answers. He is Charles Ellis, a legendary financial consultant who launched Greenwich Associates in the early 1970's, which became the premiere international strategy consulting firm to leading financial services firms around the world.
Ellis still serves as a consultant on investing to large institutional investors, government organizations and wealthy families. He has been chair of the CFA institute, an associate editor of both the Journal of Portfolio Management and the Financial Analysts Journal; he has taught advanced courses on investment management at both Harvard and Yale business schools. At Yale he was chairman of the investment committee overseeing Yale's endowment. He is also a prolific writer. Among his some 16 books is the investment classic, Winning The Losers Game, coming out in its 6th edition. He co-authored a wonderful guide to investing called The Elements Of Investing with Professor Burton Malkiel, wrote Capital, an in-depth history of Capital Group, the parent company of the American funds, and a history of Goldman Sachs called The Partnership.
Ellis' latest book is What It Takes: Seven Secrets of Success from the World's Greatest Professional Firms. It is the culmination of his 50 years of experience in international strategic consulting. The five firms he identifies as the "greatest" in their professions are McKinsey & Company in consulting, Cravath, Swaine & Moore in the law, the Mayo Clinic in healthcare, and not surprisingly, Capital Group in investment management and Goldman Sachs in investment banking. I'll begin the interview by asking Ellis how he decided those five firms were the best in their professions.
As part of the move to our new website, we have also changed the vendor managing the subscriptions. All WealthTrack Premium subscribers should have received an email from the new vendor, TinyPass. Please check your email for a note from "service@tinypass.com" with the subject line: You've been given access to "WealthTrackPremium". This email will have instructions on how to access WealthTrack Premium on the new site. If you have a current subscription and did not receive a notification, please let us know through the contact form on the new site. We will keep the older Premium site up for a little while, so you won't miss anything. As a reminder to subscribers, we will no longer be posting full WealthTrack episodes, but we will feature show previews, podcasts, transcripts, research, and other exclusive content.
Have a great weekend. And make the week ahead a profitable and a productive one!
Best regards,
Consuelo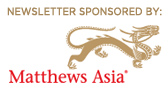 [/wptabcontent]
[wptabtitle]Action Point[/wptabtitle]
[wptabcontent][post-content id=5154 content=yes][/wptabcontent]
[wptabtitle]One Investment[/wptabtitle]
[wptabcontent]Available Soon[/wptabcontent]
[wptabtitle]Transcript[/wptabtitle]
[wptabcontent]WEALTHTRACK transcripts are included in WEALTHTRACK Premium subscriptions. Click here to read this and other transcripts, or sign up.
You can also purchase and download specific transcripts (Adobe Acrobat PDF file) safely and securely with your credit card or PayPal account ($4.99). You will need the free Adobe Acrobat Reader (Mac/Win) or Preview (Mac) software to view and print the transcript (most computers, tablets and smart phones come with this software pre-installed).  To purchase a specific transcript visit the program page and click on the "TRANSCRIPT" tab for instructions.
[/wptabcontent]
[wptabtitle]Bookshelf[/wptabtitle]
[wptabcontent]
[/wptabcontent]
[wptabtitle]Purchase DVD[/wptabtitle]
[wptabcontent]Please check back for availability.[/wptabcontent]
[wptabtitle]Archive[/wptabtitle]
[wptabcontent]
February 08, 2008
Yale Professor Robert Shiller, the man who predicted both the tech and housing bubbles, will return to WealthTrack. We'll ask him what to expect next. He'll be joined by legendary investment strategy consultant Charles Ellis who will talk about protecting your portfolio from market risk, plus dynamic fund manager Susan Byrne.
May 26, 2010
[/wptabcontent]
[/wptabs]