A WEALTHTRACK Great Investor who has made his name investing in small company stocks explains why he now favors large companies. Charlie Dreifus, the portfolio manager of the Royce Special Equity funds discusses why big is better in today's markets.
WEALTHTRACK Episode #1031; Originally Broadcast on January 24, 2014
Listen to the audio only version here:
Charles Dreifus
Explore This Episode
We have compiled additional information and content related to this episode.
[tabcontainer] [tabtext]GUEST INFO[/tabtext] [tabtext]Newsletter[/tabtext] [tabtext]Action Point[/tabtext] [tabtext]Bookshelf[/tabtext] [tabtext]One Investment[/tabtext] [tabtext]Stock Mentions[/tabtext] [tabtext]Transcript[/tabtext] [tabtext]Video Archive[/tabtext] [tabtext]Web Extra[/tabtext] [/tabcontainer] CHARLES DREIFUS
Portfolio Manager
Royce Special Equity Multi-Cap Fund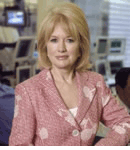 They say the best things come in small packages and that has certainly been the case in the stock market in recent years. Over the last decade small company stocks have outperformed large company ones by a significant margin, delivering 10.4 % annualized returns versus 7.1% annualized returns for large cap ones.
Since the market bottom of 2009 small caps have also led, as they did last year. The Russell 2000 index, considered the benchmark for small stocks, advanced 38.8% in 2013, whereas the widely followed S&P 500 lagged with a not too shabby 32.4% return.
Five years into a bull market where are the best values to be found? That is a question this week's guest asks himself every day. Three years ago his answer led  him to expand his long-time concentration in small company stocks to include large ones as well.
He is Great Investor Charlie Dreifus, who for the last 16 years has made his name managing the Royce Special Equity Fund,  a value oriented small and micro-cap fund that has beaten its benchmark Russell 2000 index since inception, with less than market volatility. In 2010 Dreifus launched another value fund, but this one was not in small caps and never will be. It is the Royce Special Equity Multi-Cap Fund and it is emphasizing large cap stocks right now. It has also beaten its benchmark, the Russell 1000 since its inception three years ago.
Why did Dreifus want to go big? What's his outlook now? We'll find out.
In our EXTRA feature this week, Dreifus will share the lessons learned from his mentor and life-long friend, accounting legend Abraham Briloff, who recently passed away.
Have a great weekend and make the week ahead a profitable and a productive one.
Best regards,
Consuelo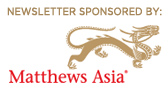 INVEST IN GROWING DIVIDEND STREAMS
Dreifus recommends:
SPDR S&P Dividend ETF (SDY)
– Holds all stocks in S&P 1500 that have raised dividends 20 consecutive years or more
Vanguard Dividend Appreciation Index ETF (VIG)
– Chooses U.S. firms that have raised dividends 10 consecutive years or more
Dividend Growth Mutual Funds recommended by Morningstar & Barron's:
Vanguard Dividend Growth Fund (VDIGX)
T. Rowe Price Dividend Growth Fund (PRDGX)
Bookshelf titles available soon
DREIFUS: DIVIDEND GROWTH
Vanguard Dividend Appreciation Index (VIG)
Price: $74.11 on 1/22/14
52-week range: $62.33 – $75.35
50 Years of Dividends
Dreifus Holdings
Royce Special Equity Multi-Cap Fund:
3M Co (MMM)
Dover Corporation (DOV)
Emerson Electric Co. (EMR)
Genuine Parts Company (GPC)
Illinois Tool Works Inc (ITW)
Johnson & Johnson (JNJ)
Parker Hannifin Corporation (PH)
Royce Special Equity Fund:
Lancaster Colony Corporation (LANC)
SPDR S&P Dividend ETF (SDY)
Vanguard Dividend Appreciation ETF (VIG)
This transcript is available 
here
 for
WEALTHTRACK PREMIUM
subscribers. Alternately, you can 
purchase and download this transcript
 safely and securely with your credit card or PayPal account for $4.99. You will need the free Adobe 
Acrobat Reader
 (Mac/Win) or 
Preview
 (Mac) to view and print the transcript.
January 1, 2010
"Great Investor" Charlie Dreifus, manager of the small company focused Royce Special Equity Fund. Dreifus was named Morningstar's Domestic-Stock Fund Manager of the Year in 2008 and was just selected as a finalist for its Domestic Equity Fund Manager of the Decade award. Dreifus will discuss how he chooses the companies he invests in and the outlook for small cap stocks.
[bliptv id="hs5mgbqxdAA"] Charlie Dreifus: Lessons From A Mentor. Watch the WEB EXTRA here.