Susan Byrne
Two veteran value investors tell us where they see the investment clouds clearing. Value investor Susan Byrne is finding companies with sound balance sheets and good cash flow that should withstand difficult times. Long-time bear Rob Arnott finally sees good values in the fixed-income markets. Find out where they see the profit opportunities.
Yale Professor Robert Shiller, the man who predicted both the tech and housing bubbles will return to WealthTrack. We'll ask him what to expect next. He'll be joined by legendary investment strategy consultant Charles Ellis who will talk about protecting your portfolio from market risk, plus dynamic fund manager Susan Byrne.
WEALTHTRACK Episode #0331; Originally Broadcast on February 1, 2008
Listen to the audio only version here:
SHILLER – BYRNE – ELLIS
Explore This Episode
We have compiled additional information and content related to this episode.
ROBERT SHILLER

Professor of Economics, Yale University Chief Economist and Co-Founder, MacroMarkets, LLC
SUSAN BYRNE

Chairman, Chief Investment Officer Westwood Holdings Group, Inc.
CHARLES ELLIS

Founder, Greenwich Associates Author, Winning the Loser's Game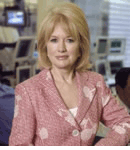 Newsletter available soon.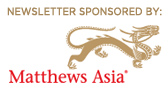 Action Point available soon.
Bookshelf titles available soon One Investment available soon. Stock mentions available soon. This transcript will be available soon. More information regarding WEALTHTRACK transcripts can be found here