Top bond manager Michael Buchanan explains why he and the award winning Western Asset Management team are finding the best opportunities in unpopular areas.

WEALTHTRACK Episode #1232; Originally Broadcast on January 29, 2016
Listen to the audio only version here:

Explore This Episode
We have compiled additional information and content related to this episode.
[tabcontent]
[tab]
MICHAEL BUCHANAN
Deputy Chief Investment Officer,
[/tab]
[tab]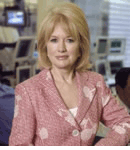 They say that markets climb a wall of worry. It is a theory that has completely broken down this year.  We certainly have a wall of worry – but as a Wall Street Journal headline put it recently "Global Investors are Running for Cover."
What is worrying investors so much that various indices in the U.S., Europe, China and Japan have hit correction territory this year alone?
Much of the angst originates overseas:
– The slowest nominal GDP growth in a decade in China, the world's second largest economy.
– Sluggishness in Europe. European Central Bank president Mario Draghi recently hinted that more monetary stimulus could be in the offing.
– Despite massive stimulus by the Bank of Japan, its economy is barely moving.
– Two BRICs, Brazil and Russia are in severe recessions, and other oil producing economies are showing financial strains from the dramatic drop in oil prices.
In comparison, the U.S. seems to be in good shape. The economy is growing slowly but steadily, unemployment is down, wages are starting to accelerate and consumer confidence is up. Even so, conversations and headlines about recession are starting to appear.
This week's guest is Michael Buchanan, Deputy Chief Investment Officer of Western Asset Management where he is a member of the 2014 Morningstar Fixed Income Manager of the Year team, which was also a nominee for 2015's award.
Buchanan is involved in the management of multiple funds, including the Western Asset Core Plus Bond Fund which is rated 5-star by Morningstar. It was cited, along with the flagship Western Asset Core Bond Fund, in the Fixed Income Manager of the Year awards.
I begin our in-depth conversation by asking Buchanan how concerned he is about the possibility of recession here in the U.S. and overseas.
If you'd like to see the show before it airs, it is available to our PREMIUM subscribers right now.  If you have comments or questions, please connect with us via Facebook or Twitter. 
Enjoy the weekend and make the week ahead a profitable and productive one.
Best Regards,
Consuelo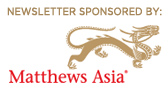 [/tab]
[tab]

USE THE MARKET'S VOLATILITY TO YOUR ADVANTAGE
REVIEW MOST NERVE RACKING POSITIONS
DECIDE TO TRIM OR SELL?
CONSIDER MAKING IRA CONTRIBUTIONS NOW WHILE ASSETS ARE CHEAPER
CONSIDER A SMALL STAKE IN A HIGH QUALITY, HIGH-YIELD BOND FUND
[/tab]
[tab]
No Bookshelf titles this week.
[/tab]
[tab]

BARGAIN BONDS
Closed-end high-yield funds
Attractive asset class
Trading at substantial discount
[/tab]
[tab]No stock mentions in this episode.[/tab]
[tab]This transcript will be available soon. More information regarding WEALTHTRACK transcripts can be found here
[/tab]
[tab]This is Michael Buchanan's first appearance on WEALTHTRACK.
[/tab]
[tab]
No WEB EXTRA this week.
[/tab]
[/tabcontent] [/tabs]