"Ignore the crowd" is the motto of this week's Great Investor guest and Fairholme Fund's Bruce Berkowitz.  Berkowitz, who rarely sits for television interviews, said on WEALTHTRACK that he had his work cut out for himself, defending Fairholme Fund's losing record last year.
Now, Bruce is back.
WEALTHTRACK Episode 916; Originally Broadcast on October 12, 2012
Listen to the audio only version here:
Bruce Berkowitz
Choose a Topic –>
Access WEALTHTRACK content by clicking on the topic you're interested in.
Newsletter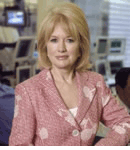 "Ignore the crowd" is the motto of this week's Great Investor guest. And The Fairholme Fund's Bruce Berkowitz has had his work cut out for himself defending it, especially in 2011.
The roar of the crowd was deafening as Berkowitz invested heavily in a handful of stocks left for dead by most investors. Fairholme's largest holding by far is AIG, the global insurer brought to its knees and then resuscitated by the U.S. government. Next is Sears Holdings, the long out of favor retailer and corporate real estate behemoth. Fairholme is the second largest shareholder after Sears chairman, Eddie Lampert. The fund's third biggest holding is Bank of America, which is still under legal assault related to its Merrill Lynch acquisition and mortgage business. The three companies account for over 50% of The Fairholme Fund's portfolio.
That concentration in then declining unloved companies freaked out shareholders, who abandoned ship in droves last year. Assets under management climbed to a high of $20.5 billion in early 2011, helped by Berkowitz being named Morningstar's first ever Domestic Equity Fund Manager of the Decade, as well as his exceptional 13.2% annualized returns for the period. Assets have fallen to the $7 billion dollar range since. One of the shareholders who has not fled is Berkowitz himself, who has much of his wealth invested in the Fairholme Funds. As with the vast majority of our Great Investors, staying with them has proven to be a profitable decision. The Fairholme Fund's 10%  annualized returns over the last decade place it in the top one percent of its large value category and have handily beaten the market.
Bruce Berkowitz is the sole owner of Fairholme Capital Management, its chief investment officer and portfolio manager of its flagship The Fairholme Fund, launched in 1999, and two much smaller and more recent ones. In addition to Manager of the Decade, Morningstar also named Berkowitz Domestic Equity Fund Manager of the Year in 2009. I'll begin the interview by asking him the obvious question, why his fund remains so concentrated in so few companies!
In our WEALTHTRACK Extra section on our website, we ask our guests for additional insights that we don't have time to include in our weekly program. This week, Berkowitz shares the investment lessons learned from a more unconventional job held in his youth and the best investment advice he ever received. For those of you who would like to see any of our future programs 48-hours in advance of the broadcast, you can subscribe to our WEALTHTRACK Premium subscription service on our website. 
Have a great weekend and make the week ahead a profitable and a productive one!
Best regards, 
Consuelo
Guest Info
Action Point
AVOID THE UNDERPERFORMANCE TRAP!
THE SOLUTION TO AVOID THE UNDERPERFORMANCE TRAP
-
Choose funds based on management, culture, long-term track records, and match their risk profile with your tolerance level…AND STICK WITH THEM!
One Investment
BERKOWITZ: DISCOUNTED ASSETS
American International Group (AIG)
Price: $35.49 on 10/10/12
52-week range: $19.96 – $36.08

"Our largest position, by far, is AIG. Rumors of AIG's death were greatly exaggerated a few years back. The government is pretty much out. You're paying 50 cents on the dollar of tangible book. The company will grow, the franchise is still there. They're back. They're back, we're back, the economy's getting back. It's happening. I know it's been a long time and people are still traumatized from the past few years. But eventually you have to get over it and take a look and see the reality of what's actually happening."

– Bruce
Transcript
WEALTHTRACK transcripts are now included in
WEALTHTRACK Premium
subscriptions.
Click Here
to read the transcript or sign up.
You can also purchase and download the transcript separately safely and securely with your credit card or PayPal account. You will need the free Adobe Acrobat Reader (Mac/Win) or Preview (Mac) to view and print the transcript.
WEALTHTRACK transcripts are available individually for $4.99. Click here to purchase a copy.
Bookshelf
Purchase DVD
This WEALTHTRACK episode is available on DVD for $17.95. You can purchase it safely and securely with your credit card. The transaction on your card will be listed as "Create Space" our fulfillment facility. Allow 4 to 6 weeks delivery.
To purchase DVD, Click here.
This video is also available on Amazon Instant Video to own or rent. Please click here for details.
Archive
September 16, 2011
Consuelo talks to Fairholme Fund's Bruce Berkowitz about his large and controversial investments in beaten down financial stocks.
August 27, 2010
"Great Investor" Bruce Berkowitz. Morningstar's Fund Manager of the Decade is raising eyebrows by investing more than half of his Fairholme Fund in beaten down financial stocks. He'll explain why he believes it will pay off.
November 30, 2009
Another installment of our 'Great Investor' series. Value manager Bruce Berkowitz, founder and lead portfolio manager of the five-star Fairholme Fund explains how he has beaten the S&P by more than 200 percent over the past decade and where he is finding value now.
June 6, 2008
Where to find the values in stocks, bonds and art with top-performing value investor, the Fairholme Fund's Bruce Berkowitz, high-yield bond guru Martin Fridson and art consultant and professor Michael Moses, of the Mei Moses Fine Art Index.

Tagged with: AIG • AIG book value vs price • Bank of America • brands owned by Sears • Bruce Berkowitz • CIT • Eddie Lampert • episode_0916 • Fairholme Fund vs S&P 500 • financial stocks in the 1990s • focused funds • Hank Greenberg • mall operator Simon • Sears Holdings • underperformance trap • Wells Fargo