"What if nothing is cheap" in today's market? In a rare interview, Brian Rogers, longtime portfolio of the T. Rowe Price Equity Income Fund, a  Morningstar favorite, tells us why he's worried about risks and "pockets of craziness" in the market and where he is finding value in an expensive world.
WEALTHTRACK Episode #1027; Originally Broadcast on December 27, 2013
Listen to the audio only version here:
Explore This Episode
We have compiled additional information and content related to this episode.
[tabcontainer] [tabtext]Guest Info[/tabtext] [tabtext]Newsletter[/tabtext] [tabtext]Action Point[/tabtext] [tabtext]One Investment[/tabtext] [tabtext]Stock Mentions[/tabtext] [tabtext]Transcript[/tabtext] [tabtext]Video Archive[/tabtext] [tabtext]Web Extra[/tabtext] [/tabcontainer] BRIAN ROGERS
Chairman & Chief Investment Officer, T. Rowe Price Group

Portfolio Manager, T. Rowe Price Equity Income Fund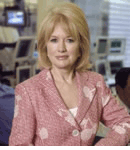 I hope you had a wonderful Christmas holiday! As we prepare for a new year, I just received one of my favorite images of 2013. It came to us courtesy of last week's guest, Jim Grant of Grant's Interest Rate Observer and his art director, John McCarthy. It's the image of Uncle Sam, finger pointed saying "I want you!" But instead of Uncle Sam commanding citizens to enlist in the army in World War I and II, it portrays Uncle Ben Bernanke directing us to invest in the U.S. stock market. It's a great image- be sure to watch for it in this week's show open!
The Fed's unprecedented stimulus policies, including buying hundreds of billions of dollars of bonds and keeping short term interest rates near zero for five years, has certainly helped boost the appeal of stocks compared to bonds and other interest bearing investments. All financial things considered, the year has been a good one for most investors. The U.S. stock market has been strong, small company stocks in particular have been outstanding performers. The economy is recovering, resuming its leadership role as an engine of world growth.
As the independent research firm Cornerstone Macro told clients recently: "The energy and manufacturing renaissance is continuing. U.S. industrial production is at record highs. Unemployment has dropped to seven percent, a five-year low and inflation remains contained." Even Washington has gotten its act together in a couple of  areas- for the first time in years Congress and the Senate reached and passed a budget, avoiding a shutdown and scaling back mandated sequester cuts. And the budget deficit is shrinking from 10% of GDP to 4%. All proving, once again, that miracles can happen!
This week's guest wears many hats that give him both a global macro view and a micro one. He is Great Investor Brian Rogers, Chairman of the highly respected investment and asset management firm T. Rowe Price as well as its Chief Investment Officer, and the long-time manager of the T. Rowe Price Equity Income Fund which he has shepherded since its 1985 launch. A Morningstar favorite, the fund has delivered consistent category beating returns over the years with less volatility than the market.
Rogers will discuss the "pockets of craziness" he is seeing in the markets and the question he and the firm are currently asking themselves: "What if nothing is cheap?" Plus in the EXTRA section on our website, Rogers describes why he has been "scared every day" about what's ahead in the financial markets.
All of us here at WEALTHTRACK wish you the happiest of New Years! We especially look forward to helping you make the year ahead a profitable and a productive one.
Best regards,
Consuelo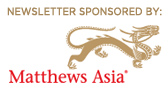 CONSIDER REBALANCING YOUR PORTFOLIO
– Trim overvalued winners
– Add to undervalued laggards
Stock Portfolio
Potential trims: U.S. stocks, especially small cap stocks
Potential adds: Emerging market stocks
Bond Portfolio
Potential trims: High yield bond winners
Potential adds: Short term Treasury notes and T-bills
High quality emerging market government and corporate bonds
ROGERS: "FEEDS THE WORLD"
DEERE & CO. (DE)
Price: $89.41 on 12/19/13
52-week range: $79.50 – $95.60
"Deere is a stock that, not unlike some of the utility stocks or telecommunication companies, is down this year. In response to that price weakness, they announced a buyback of about 25% of the company. Great dividend history, two and a half percent, maybe a little bit less than a two and a half percent dividend yield right now, and when you say long term, buy and hold, don't worry about, I think in 10, 20, 30, 40, 50 years, Deere will still be making the equipment that feeds the world. And when you say one for the long term, I think the company will be… it's been around for a long time. It's going to be around for a long time. It's under performed. It's inexpensive. It's a really high-quality company, great source of income, great source of benefiting from capital allocation and a unique franchise globally."

– Brian Rogers
JPMorgan Chase & Co (JPM)
Exxon Mobil Corporation(XOM)

Johnson & Johnson (JNJ)

Apple Inc. (AAPL)

Entergy Corp (ETR)

AT&T Inc. (T)

Deere & Co (DE)

The transcript is available to WEALTHTRACK Premium subscribers here. You can also purchase and download this transcript safely and securely with your credit card or PayPal account for $4.99. You will need the free Adobe Acrobat Reader (Mac/Win) or Preview (Mac) to view and print the transcript.
May 15, 2010
"Great Investor" Brian Rogers shares the lessons learned from the financial crisis and how he is applying them at T. Rowe Price and his Equity Income Fund.
[bliptv id="hs5mgd68CAA"]
February 14, 2009
Three investment heavy weights discuss portfolio repair and recovery. In a television exclusive, Consuelo will talk to third generation value investor Christopher Davis of the Davis Funds, T. Rowe Price's Chairman, Chief Investment Officer and long time manager of its Equity Income Fund, Brian Rogers plus high-yield corporate bond guru Martin Fridson of Fridson Investment Advisors.
[bliptv id="hs5m7OtpAA"]
BRIAN ROGERS:  "SCARED SINCE 1982"
Great Investor Brian Rogers joined T. Rowe Price in 1982. He is now its Chairman, Chief Investment Officer and since its 1985 inception the portfolio manager of the T. Rowe Price Equity Income fund, a Morningstar Analyst Favorite because of its consistent market and category beating returns delivered with less than market risk.  I asked Rogers if there is anything really worrying him about the outlook for the markets and T. Rowe Price specifically.
Watch this WEBEXTRA here.