The mutual fund industry is being buffeted by two enormous shifts: investors are deserting actively managed funds for passive ones and they are fleeing bond funds for other sources of income. What do these changes mean for investors? In their first joint television appearance, two Morningstar all-stars give us their perspective and advice.
WEALTHTRACK Episode #1021; Originally Broadcast on November 15, 2013
Listen to the audio only version here:
Christine Benz & Russel Kinnel
Explore This Episode
We have compiled additional information and content related to this episode.
[wptabs mode="horizontal"]
[wptabtitle]Guest Info[/wptabtitle]
[wptabcontent]CHRISTINE BENZ
Director of Personal Finance, Senior Columnist
Morningstar, Inc.
RUSSEL KINNEL
Director of Mutual Fund Research,  Editor of "Morningstar FundInvestor"
Morningstar, Inc.[/wptabcontent]
[wptabtitle] Newsletter[/wptabtitle]
[wptabcontent]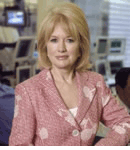 There are mighty forces shaking up the mutual fund industry. The question is: Are they temporary or are they revolutionary and depending on the answer how are they transforming the way we invest?
No headline captured the changes more perfectly than the recent dethroning of Pimco's Total Return Fund as the world's largest mutual fund, a position it has held since 2008, and its replacement by the Vanguard Total Stock Market Index Fund.
Bond king Bill Gross has become an investment legend largely because of his outstanding management of Pimco's flagship Total Return Fund which has beaten most of its bond competition over the years and has even delivered stock market like returns in various periods.
The ascendance of Vanguard's Total Stock Market Index Fund to the largest fund  throne symbolizes a new world order on two fronts. Investors are now fleeing bonds after their nearly 30-year bull market and moving into stocks, which are now in the fifth year of a bull market.  And perhaps even more earthshaking they are deserting actively managed funds in favor of mostly lower cost, passive index funds.
Vanguard of course is where index funds were created by its founder John Bogle in the early 1970's.  The Vanguard Total Stock Market Index Fund is a low cost way to mimic the performance of the entire U.S. stock market.
This week's WealthTrack guests have been following the mutual fund industry to the benefit of investors for two decades. They are Morningstar veterans who are making their first joint television appearance with us.  Christine Benz is the Director of Personal Finance and Senior Columnist for the firm where she has held many other prominent positions in her 20-year tenure there, including Director of Mutual Fund Analysis and Editor of several of its newsletters. She is also the author of 30-Minute Money Solutions: A Step-By-Step Guide To Managing Your Finances, which is a WealthTrack bookshelf pick.
Russel Kinnel is Director of Mutual Fund Research and Editor of "Morningstar Fund Investor," a monthly print newsletter for individual investors. He also oversees Morningstar's fund analyst ratings, writes the "Fund Spy" column and a monthly mutual funds column For Kiplinger's Personal Finance magazine. .
If you are a premium subscriber you can see both the show and our EXTRA section where Christine and Russ describe a great employee benefit that Morningstar offers their hard working employees:  Work for four years and earn a six-week sabbatical!    Find out how they spent their time during this extended time off and if it really contributes to their productivity and happiness in the job.  Only 5% of U.S. companies offer paid sabbaticals yet those that do say it contributes to better recruitment, retention and engagement of employees.
In the meantime, have a great weekend and make the week ahead a profitable and a productive one!
Best regards,
Consuelo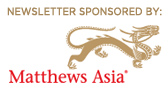 [/wptabcontent]
[wptabtitle]Action Point[/wptabtitle]
[wptabcontent][post-content id=8137 content=yes][/wptabcontent]
[wptabtitle]One Investment[/wptabtitle]
[wptabcontent]
BENZ:  GOOD INVESTOR OUTCOME
Buy a Target-Date Fund
Recommends: Vanguard Target name your retirement year fund
"I am very compelled by what we've seen from some of these target data products in terms of delivering good investor outcomes. I would say for investors who want to be very hands off, that a good target product would be a great place to start. So Vanguard's target lineup is all index-based."
– Christine Benz
[/wptabcontent]
[wptabtitle]Transcript[/wptabtitle]
[wptabcontent]This transcript is available here for WEALTHTRACK PREMIUM subscribers. You can also purchase and download this transcript safely and securely with your credit card or PayPal account for $4.99. You will need the free Adobe Acrobat Reader (Mac/Win) or Preview (Mac) to view and print the transcript.
[/wptabcontent]
[wptabtitle]Bookshelf[/wptabtitle]
[wptabcontent][amazon-product alink="0000FF" bordercolor="000000″ height="240″ tracking_id="wealt-20″]0470918136[/amazon-product][/wptabcontent]
[wptabtitle]Fund & Stock Mentions[/wptabtitle]
[wptabcontent]
Longleaf Partners (LLPFX)
Vanguard PRIMECAP Core (VPCCX)
Fidelity Tax-Free Bond (FTABX)
Royce Special Equity Multi-Cap (RSEMX)
Westwood Income Opportunity Fund (WWIAX)
Dodge & Cox International Stock Fund (DODFX)
[/wptabcontent]
[/wptabs]
WEB EXTRA: SABBATICALS PAY OFF
Christine Benz from the Archives
December 14, 2012
The tax man cometh and he will be collecting more from investors next year. How can you minimize the pain? Western Asset Management's top municipal bond investor, Robert Amodeo and Morningstar's personal finance guru Christine Benz, have some answers.
[bliptv id="hs5mg4umSAA"]