Finding rare sources of income in a low income world with Brandywine Global's Stephen Smith and Western Asset Management's John Bellows.

WEALTHTRACK Episode #1405; Originally Broadcast on July 21, 2017

Listen to the audio only version here:

Explore This Episode
We have compiled additional information and content related to this episode.
[tabcontent]
[tab]

[one-half]
JOHN BELLOWS
Research Analyst/Portfolio Manager,
[/one-half]
[one-half last]
STEPHEN SMITH
Co-Lead Portfolio Manager,
[/one-half]
[/tab]
[tab]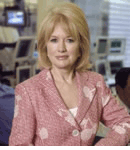 Two of the most unusual features of this now nine year old economic recovery are  intertwined: historically low interest rates and persistently subdued inflation.
First, the unprecedented scope of monetary easing and money creation that has taken place since the financial crisis has kept downward pressure on interest rates.  Leading economic research firm, Evercore ISI detailed it in a report recently headlined,  Money, Money, Money, Money!  The report describes the explosion in money supply that has occurred over the last decade.
– Japan's major money supply measure, M2 is up 35% to $9 trillion.
– China's soared an astonishing 350% to $23 trillion.
– U.S. M2 accelerated 100% to $14 trillion.
– The Eurozone's money supply advanced 50% to $13 trillion.
Cumulatively that adds up to $59 trillion, more than the annual gross domestic product of all four regions combined!
What is considered to be almost as unusual is the fact that this flood of money did not spark an explosion in inflation. The dire warnings never materialized. In fact inflation has remained remarkably subdued. It has been under the Federal Reserve's target of 2% for much of the recovery.
Another surprise to many is that economic growth has been much weaker in this expansion than in prior cycles. Nominal GDP, that's with inflation included, has actually been running at levels normally found in recessions, despite all of the unprecedented central bank policies to boost activity.
Investing during these unusual times has been challenging, but this week's bond manager guests have been successfully navigating these tricky waters.
John Bellows is a Portfolio Manager and Research Analyst at Western Asset Management. Among his many responsibilities is being a member of Western Asset's Core Plus strategy team and managing the Core Plus separate accounts. The "core" is investment grade corporate bonds, the "plus" comes from smaller positions in other riskier assets such as high yield and non-U.S. and emerging market debt.   The mutual fund equivalent is Western Asset's Core Plus fund, which is rated 5-star by Morningstar.
Stephen Smith is Co-Lead Portfolio Manager of Global Fixed Income at Brandywine Global Investment Management, which he joined in 1991 to build its bond business. He is also Co-Lead Portfolio Manager of the Legg Mason Brandywine Global Opportunities fund, which he launched in 2006. A Morningstar Fixed Income Fund Manager of the Year finalist in 2014 it has a 4-star rating and has a history of beating its bond market benchmark and its world bond category peers since inception.
Smith and his team invest in global bonds and currencies with a focus on government bonds, known in the trade as sovereign debt.
They have surprisingly similar views on the outlook for inflation and interest rates, the resiliency of the U.S. economic recovery and where to find the best opportunities for income.
If you'd like to see the show before it airs, it is available to our PREMIUM subscribers right now.  We also have an EXTRA interview with both Bellows and Smith which can be seen exclusively on our website.  Also, a reminder that WEALTHTRACK is available as a YouTube Channel, so if you are unable to join us for the show on television, you can watch it on our website, WealthTrack.com, or by subscribing to our YouTube Channel.
Have a great weekend and make the week ahead a profitable and a productive one.
Best regards,
Consuelo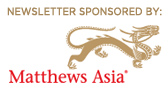 [/tab]
[tab]

OWN SOME BONDS TO DIVERSIFY YOUR PORTFOLIO
Investment grade corporate bonds and Treasury bonds have been non-correlated assets
Provide a counterweight to stock prices
[/tab]
[tab]
No Bookshelf titles this week.
[/tab]
[tab]

BELLOWS: EMERGING MARKET DEBT
Buy 10-year Mexican Government Bonds
SMITH: LONG MATURITY EMERGING MARKET BONDS
Buy 30-year Mexican Government Bonds
Buy 10-year Brazilian Government Bonds
[/tab]
[tab]No stock mentions in this episode.[/tab]
[tab]WEALTHTRACK PREMIUM subscribers can access your copy here, otherwise this transcript is available here for purchase.
More information regarding WEALTHTRACK transcripts can be found here
[/tab]
[tab]This is John Bellows first apearance. Here's Stephen Smith from the WEALTHTRACK Archives:

If the archive episodes do not appear here, please turn off, or whitelist this site, in your ad blocker extension.
[/tab]
[tab]
BOND INDEX SKEPTICS
Indexing is all the rage in stock markets but it hasn't had the same penetration in fixed income markets, at least not yet. Not surprisingly active managers, John Bellows and Stephen Smith believe passive index investing doesn't make sense in the bond world.

[/tab]
[/tabcontent] [/tabs]