Avoiding disastrous mistakes in retirement with award-winning financial planner Mark Cortazzo.
WEALTHTRACK Episode #1548; Originally Broadcast on May 17, 2019
Listen to the audio only version here:


Explore This Episode
We have compiled additional information and content related to this episode.
[tabcontent]
[tab]
MARK CORTAZZO
[/tab]
[tab]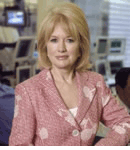 Our focus this week: The challenge facing most of us!
Nobel Prize-winning behavioral economist Richard Thaler recently called the drawing down of money in retirement "way harder" than the saving phase because of the uncertainty of how long we will live.  He is proposing adding 401(k) funds to social security to increase monthly payouts.
This week's guest, Mark Cortazzo, wholeheartedly agrees with Thaler about the difficulty of the spend-down phase and says another largely unrecognized danger is portfolio volatility, which can mean the difference between solvency and insolvency at the end of life.  He has the research to prove it.
Cortazzo is a Certified Financial Planner, Founder and Senior Partner of Macro Consulting Group, an independent wealth management firm established in 1992. Forbes recognized Cortazzo as one of America's Top Wealth Advisors and he has been named a Barron's Top Advisor for nine consecutive years, among many other recognitions. He is also a WEALTHTRACK regular.
Cortazzo has done a number of studies showing how the accumulation phase of investing assets for retirement if done regularly and systematically over many years can make just about anyone feel like a genius.  However, once the withdrawals begin, what the pros call the decumulation phase, it's a whole different ball game. What worked so well in building up a nest egg can be a disaster when taking it apart.
He will walk us through strategies to help us successfully navigate the decumulation phase, especially in periods of market volatility.
If you'd like to watch any of our programs ahead of their official broadcast they are available to our PREMIUM viewers on our website about 24 hours before. You'll also find the EXTRA interview with Mark Cortazzo about the benefits of mentoring employees and how it helps everyone else in his firm, including clients.
For everyone on the go, it's easy to take WEALTHTRACK with you! The WEALTHTRACK podcast is available on TuneIn, Stitcher, and SoundCloud as well as iTunes and Spotify.
As always, thank you for watching and make the week ahead a profitable and a productive one.
Best regards,
Consuelo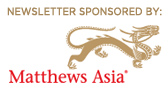 [/tab]
[tab]

TAKE ADVANTAGE OF THE INCOME, AND DEFENSIVE QUALITIES OF DIVIDEND PAYING STOCKS
Morningstar's CHRISTINE BENZ' "TANTALIZING DIVIDEND YIELDS" FUNDS:
SCHWAB U.S. DIVIDEND EQUITY ETF (SCHD)
– Morningstar Silver Analyst Rating
– Higher-yielding half of the 2500 largest U.S. stocks (excluding REITs)
– Consistent dividend payers
– Companies that score well on various profitability measures
VANGUARD EQUITY-INCOME FUND (VEIPX)
– Morningstar Silver Analyst Rating
"…run by two separate management teams plying complementary strategies."
– Christine Benz, Morningstar.com
Vanguard Equity-Income Fund management teams:
— Wellington – finds dividend paying companies inexpensive relative to their growth prospects
– Vanguard – uses a quantitative approach
VANGUARD HIGH DIVIDEND YIELD ETF (VYM)
– Morningstar Silver Analyst Rating
– Avoids big bets in traditional high-yield sectors like financials, utilities and energy stocks by the way it weights the portfolio
[/tab]
[tab]
No Bookshelf titles this week.
[/tab]
[tab]

PORTFOLIO CORNERSTONE
Balanced portfolio: 60-40% U.S. & international stocks plus bonds
Large and small caps
Includes domestic and international fixed income
[/tab]
[tab]
DIVIDEND VOLATILITY DAMPENER
MACRO Dividend Portfolio examples:
Starbucks Corp (SBUX)
Abbott Laboratories (ABT)
Cisco Systems Inc (CSCO)
Microsoft Corp (MSFT)
Union Pacific Corp (UNP)
Diageo PLC ADR (DEO)
[/tab]
[tab]
This transcript is available here. More information regarding WEALTHTRACK transcripts can be found here
[/tab]
[tab]Mark Cortazzo from the WEALTHTRACK Archives:

If the archive episodes do not appear here, please turn off, or whitelist this site, in your ad blocker extension.
[/tab]
[tab]
MENTORING BENEFITS
Certified Financial Planner, Mark Cortazzo launched his wealth advisory firm, MACRO Consulting in 1992 with a couple of employees and around $20 million in assets under management. Since then this multiyear Barron's Top Advisor firm has expanded to more than 20 employees with approximately $800 million in assets. A key component of the firm's success? Mentoring.

[/tab]
[/tabcontent] [/tabs]