The sea change in the markets. Financial Thought Leader, Andrew Lo, renowned professor of finance at MIT and hedge fund manager says the markets are more complex and challenging than ever before. He shares strategies to survive and prosper.
WEALTHTRACK Episode #931; Originally Broadcast on January 25, 2013
Listen to the audio only version here:
Andrew Lo
Explore This Episode
We have compiled additional information and content related to this episode.
[wptabs mode="horizontal"]
[wptabtitle]Guest Info[/wptabtitle]
[wptabcontent]Andrew Lo
Director, MIT Laboratory for Financial Engineering
Chairman and Chief Investment Strategist, AlphaSimplex Group [/wptabcontent]
[wptabtitle] Newsletter[/wptabtitle]
[wptabcontent]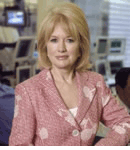 Investor spirits are definitely rising. The Dow advanced for the fifth consecutive trading day on Thursday, hitting multi-year highs for the fourth day in a row. Disappointing results from Apple, not a Dow component, kept the S&P 500 flat and depressed the Nasdaq Composite Index, but better than expected reports from other companies this week, ranging from Netflix, to Xerox to Google are adding to the optimism. Throw in a decline in weekly jobless claims to a five year low and a vote by House Republicans to extend the debt-ceiling deadline until May and you are building a case for bullishness. It remains to be seen if the vast majority of investors, professional and retail, who are underweight stocks and overweight bonds actually act on the emerging enthusiasm.
No matter which way the funds flow, this is not your grandmother's market. The days of buying a portfolio of blue chip American stocks, reinvesting the dividends and living off the proceeds in your golden years, which is what my grandmother did, are over. Life has gotten a lot more complicated.  As top rated investment strategist and former WEALTHTRACK guest Francois Trahan wrote his clients recently: "The past few years have produced some of the most challenging financial markets ever seen. Indeed, investors' economic outlook has been to the abyss and back… several times."
Given what we are still facing and will continue to face in this high speed, globally interconnected world, the abyss is never far from our minds.  And it's not just individual investors who are having a tough time navigating what's being described as the new normal. Increasing numbers of professional investors are finding it extremely difficult too. The percentage of U.S. equity funds that have outperformed their market benchmarks has been shrinking dramatically. 32% beat their benchmarks over the last five years; only 27% did over the last three and a mere 10% did in the last year.
This week's WEALTHTRACK guest has been thinking, writing, analyzing and strategizing about modern market conditions and challenges for his entire professional career.  He is noted Financial Thought Leader Andrew Lo, named one of Time magazine's 100 Most Influential People last year. Lo is a professor of finance at the MIT Sloan School Of Management, director of MIT's Laboratory For Financial Engineering, author of several books including A Non-Random  Walk Down Wall Street, author of numerous articles in finance and economic journals, editor of several journals as well, and to top it all off, Chairman and Chief Investment Strategist of AlphaSimplex Group, an investment management firm that has created a series of hedge fund-like mutual funds under the Natixis name, including his flagship Natixis ASG Global Alternatives Fund launched in 2008. The funds are "designed to help investors achieve greater diversification than traditional stock and bond funds, while actively controlling risk and liquidity." So far they have fulfilled their mission. I'll begin the interview by asking Professor Lo to describe some of the biggest changes in the markets that investors need to understand.
Professor Lo isn't just applying his analytical skills to conquering the financial markets. He and some colleagues have come up with a new approach to finding a cure for cancer. It's called cancer megafund financing and he will talk about it in this week's WEALTHTRACK EXTRA feature. It is fascinating.
As always, if you can't join us at the appointed hour on your local public television station, you can watch the show on our website as a podcast or streaming video. You can also find the One Investment picks of our guests and my Action Points there. For those of you who would like to see our program 48 hours in advance of the broadcast, you can subscribe to our WEALTHTRACK PREMIUM subscription service on the website.
Have a great weekend and make the week ahead a profitable and a productive one!
Best regards,
Consuelo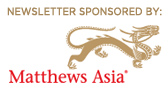 [/wptabcontent]
[wptabtitle]Action Point[/wptabtitle]
[wptabcontent][post-content id=3042 content=yes][/wptabcontent]
[wptabtitle]One Investment[/wptabtitle]
[wptabcontent]
LO: CRISIS ALPHA
A managed futures product that includes commodities & financials
"I think that for the coming years, probably some kind of managed futures product, something that involves commodities, but also financials. But that are futures contract based, so that they're betting on trends as well as dynamically readjusting their risk to take into account some of these macro factors… Managed futures has often been called crisis alpha, because they tend to do well when there are big shocks in the marketplace. Now, they didn't do well last year when the S&P was up 16%.I think managed futures may have been down five or ten percent. But that's just the point. The point is that they do well when the stock market doesn't, and so they provide a nice counterweight to the traditional stock-bond investments."
– Andrew Lo
[/wptabcontent]
[wptabtitle]Transcript[/wptabtitle]
[wptabcontent]WEALTHTRACK transcripts are now included in WEALTHTRACK Premium subscriptions. Click here to read the transcript or subscribe.
You can also purchase and download the transcript separately safely and securely with your credit card or PayPal account. You will need the free Adobe Acrobat Reader (Mac/Win) or Preview (Mac) to view and print the transcript.
WEALTHTRACK transcripts are available individually for $4.99. Click here to purchase a copy.
[/wptabcontent]
[wptabtitle]Bookshelf[/wptabtitle]
[wptabcontent]
[/wptabcontent]
[wptabtitle]Purchase DVD[/wptabtitle]
[wptabcontent]Please check back for availability.[/wptabcontent]
[wptabtitle]Archive[/wptabtitle]
[wptabcontent]There are no archive episodes for these/this guest(s).[/wptabcontent]
[/wptabs]