On this week's WEALTHTRACK, the rising appeal of muni bonds. Despite some negative headlines, top fund managers Robert Amodeo of Western Asset Management and Robert DiMella of MacKay Municipal Managers say there are opportunities to be had in munis.
Listen to the audio only version here:
AMODEO & DIMELLA
WEALTHTRACK Episode #1034; Originally Broadcast on February 14, 2014
Explore This Episode
We have compiled additional information and content related to this episode.
[tabcontent]
[tab]ROBERT AMODEO
Head of Municipals, Western Asset Management
ROBERT DIMELLA
Co-Head, MacKay Municipal Managers[/tab]
[tab]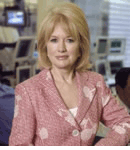 Tax payers are in for sticker shock when they prepare their 2013 tax returns. Federal taxes have gone up pretty much across the board, as have many state and local taxes. In a higher tax, income starved world the logical place to look for shelter is municipal bonds. However, munis have been hit with some nasty headlines which have caused investors to flee instead of buy.
Among the biggest and most troubling areas of concern are Detroit, which filed for bankruptcy last year; Chicago, which has suffered a credit downgrade; and Puerto Rico which has had difficulty in refinancing its debt. Puerto Rico is an especially big deal. Its $70 billion of debt outstanding, second only to California and New York, is widely held because its bond interest is triple tax free to investors.
Investors have been leaving the municipal bond market since the financial crisis for several other reasons as well.  Major municipal bond insurers like MBIA and AMBAC ran into financial difficulties, leading to a 98% decrease in the insured muni bond market. State and local governments came under financial pressure and there was a widely publicized prediction of widespread defaults by prominent analyst, Meredith Whitney which fortunately did not materialize.
This week's WEALTHTRACK guests are two municipal bond pros who believe these headline risks have created unusual opportunities in the muni market. Robert Amodeo is Head of Municipals at Western Asset Management where he oversees about $28 billion dollars of muni portfolios.  He also co-manages several of its muni funds, including Western Asset Managed Municipals Fund and Western Asset Municipal High Income Fund, which have been among the best performers in their category for the last decade. Western's muni team was named U.S. fixed income municipal manager of the year for 2011 by Institutional Investor magazine.
Robert DiMella is co-head of MacKay Municipal Managers where he oversees more than $7 billion dollars of muni assets. DiMella and his team run five municipal bond funds under the MainStay name, including MainStay Tax Free Bond Fund  which is ranked four- stars by Morningstar, and the five-star rated MainStay High Yield Municipal Bond Fund. Barron's ranked MainStay funds among their "Top 5" in the tax-exempt category in 2012.
MainStay is a WEALTHTRACK sponsor but Bob DiMella was invited this week based on his outstanding long-term track record.
Both DiMella and Amodeo are students of behavioral finance. In our EXTRA feature on our website they will explain how psychology is affecting the muni bond market right now.
We hope you will be celebrating Valentine's Day with your loved ones. Have a great President's Day weekend and make the week ahead a profitable and a productive one.
Best regards,
Consuelo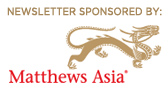 [/tab]
[tab]
Consider Owning Municipal Bond Funds
Historically low default rates
Tax free interest
Competitive yields
Offer portfolio diversification
A "non-correlated" asset
Among Morningstar's Recommendations:
Fidelity Intermediate Municipal Income Fund (FLTMX)
[/tab]
[tab]No Bookshelf titles this week.[/tab]
[tab]
DIMELLA: U.S. INFRASTRUCTURE INVESTING
Look At Tax-Exempt Revenue Bonds
Issued By Infrastructure Projects
Such As Toll Roads, Airports & Desalinization Plants
AMODEO: GROWTH & INCOME
Buy A Basket Of Pharmaceutical Companies, for example:
Johnson & Johnson (JNJ)
 Merck & Co. Inc. (MRK)
 Amgen Inc (AMGN)
[/tab]
[tab]No Stock Mentions in this episode.[/tab]
[tab] This transcript is available here. You can also purchase and download this transcript safely and securely with your credit card or PayPal account for $4.99. You will need the free Adobe Acrobat Reader (Mac/Win) or Preview (Mac) to view and print the transcript.
[/tab]
[tab]
December 14, 2012
[post-content id=2552 show_title="true" show_excerpt="true" show_image="true" ]
[/tab]
[tab]
 Irrational Behavior
Municipal bond investors fled the market in droves last year after scary headlines about bankruptcy in Detroit, credit problems in Chicago and Puerto Rico's refinancing woes. Their indiscriminate selling created opportunities for this week's guests. Muni fund portfolio managers Robert Amodeo and Robert DeMella explain why they pay so much attention to investor behavior.
[/tab]
[/tabcontent] [/tabs]