An exclusive interview with legendary value investor Joel Greenblatt on overcoming destructive investor behavior by combining passive with active strategies.

WEALTHTRACK Episode #1444; Originally Broadcast on April 29, 2018
Listen to the audio only version here:

Explore This Episode
We have compiled additional information and content related to this episode.
[learn_more caption="Click here to Learn More…"]
Legendary value investor Joel Greenblatt and his longtime investment partner Robert Goldstein have a superb long-term track record as hedge fund managers but discovered that many of their investors couldn't tolerate the volatility that came with it. They set out to find a strategy that not only makes sense but is also one that investors can live with. [pdf]
[/learn_more]
[tabcontent]
[tab]
JOEL GREENBLATT
[/tab]
[tab]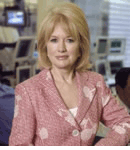 One of the biggest challenges investors face is protecting themselves from their emotions. Our natural instincts are to jump in when the market waters are fine and run for cover when conditions get rough. That very natural tendency has kept humans alive for millennia but it has destroyed many a nest egg since investing began.
How to overcome that very natural human behavior has led this week's guest to substantially change his investment style, specifically to help his shareholders not make that mistake. He and his longtime investing and business partner, Robert Goldstein have transitioned from a very successful focused and aggressive hedge fund approach to, most recently, a combination of passive and active.
He is Joel Greenblatt, a great value investor, financial thought leader and author of several bestselling books including The Little Book That Still Beats the Market, which is considered an investment classic. He is managing principal and Co-Chief Investment Officer of Gotham Asset Management which he co-founded in 2009 and where he co-manages hedge funds and several mutual funds using long/short strategies. Before that he co-managed an extremely concentrated hedge fund at Gotham Capital with 34% annualized returns over ten years.
In 2015 he co-founded the Gotham Index Plus fund  for institutional investors and recently introduced an investor class version for individuals. The fund combines index investing, tied to the S&P 500 with actively managed long/short strategies. The fund owns, goes long, the S&P stocks trading at the biggest discount to their value and sells short the companies trading at the greatest premium. The fund recently received a five-star rating from Morningstar. It has beaten the S&P 500 by three full percentage points a year, on an annualized basis since inception, making it the number one fund in its Large Blend category which includes over a thousand other funds.
As usual, this week's program is available to our PREMIUM subscribers immediately.  In our exclusive EXTRA feature, Greenblatt will describe his next big philanthropic project to encourage job creation and reduce inequality in the United States. Greenblatt does not think small!
Thank you for spending your precious time with us. Have a lovely weekend, and make the week ahead a profitable and a productive one.
Best regards,
Consuelo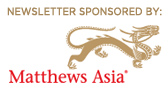 [/tab]
[tab]

CHOOSE AN INVESTMENT STRATEGY THAT MAKES SENSE FOR YOU AND ONE THAT YOU CAN ALSO STICK WITH
Figure out investment approach you can stick with through good markets and bad
Choose managers who will stay with that approach consistently
Find passive strategies that will enable you to stay invested at comfortable levels
[/tab]
[tab]

The Little Book That Still Beats the Market (Little Books. Big Profits)

[/tab]
[tab]

VALUE TILT
Buy Vanguard Value ETF (VTV)
Owns cheaper large-cap stocks
Low Fees
[/tab]
[tab]
A "long" position – Apple Inc. (AAPL)

A "short" position – Activision Blizzard, Inc (ATVI)

A "short" position – salesforce.com, inc (CRM)

[/tab]
[tab]
This transcript will be available soon. More information regarding WEALTHTRACK transcripts can be found here
[/tab]
[tab]Joel Greenblatt from the WEALTHTRACK Archives:
[post-content id=15790 show_title="true" show_date="true" show_excerpt="true" show_image="true" ]
[post-content id=12077 show_title="true" show_date="true" show_excerpt="true" show_image="true" ]
[/tab]
[tab]
INVESTING IN AMERICA
Gotham Funds' Joel Greenblatt is not only a noted value investor, he is also the author of some bestselling investment books, an adjunct professor at Columbia Business School and a major supporter of the not-for-profit Success Academy, a very successful and expanding group of charter schools serving low-income children in New York City. His next big project? Encouraging job creation in the U.S.

[/tab]
[/tabcontent] [/tabs]