Better financial advice for women with Yie-Hsin Hung, one of the most powerful women in finance.
The economic might of women is large and growing. According to research put together by New York Life Investment Management, 51% of the personal wealth in the U.S. is controlled by women – an estimated $22 trillion worth.
That number is expected to jump by 30% percent to nearly $29 trillion over the next 40 years as intergenerational wealth is handed over. Women are the key financial decision makers: 96% of women have a primary or shared responsibility for family financial decisions, yet there is a gap in how women view and handle money.
Women score lower than men on financial literacy tests, and women invest less – by one study 40% less.
Yie-Hsin Hung, is determined to change this dynamic and she is in a position to do that.

WEALTHTRACK Episode #1554; Originally Broadcast on June 28, 2019
Listen to the audio only version here:


[learn_more caption="Click Here to Learn More…"]
More on this topic at WEALTHTRACK WOMEN
---
Download the survey Yie-Hsin Hung mentioned in the program [.pdf]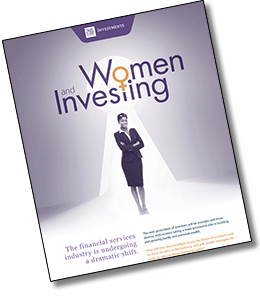 ---
MacKay Municipal interviews mentioned in this weeks episode from the WEALTHTRACK Archives:

[/learn_more]
Explore This Episode
We have compiled additional information and content related to this episode.
[tabcontent]
[tab]
YIE-HSIN HUNG
[/tab]
[tab]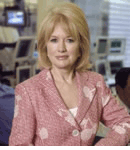 Newsletter available soon.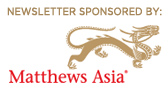 [/tab]
[tab]

PAY ATTENTION TO THE CULTURE OF THE PEOPLE AND
FIRMS YOU INVEST WITH
Certified Financial Planner (CFP)
Chartered Financial Analyst (CFA)
Certified Investment Management Associate (CIMA)
Does the advisor:
Understand & agree with your objectives?
Pay attention to your comfort levels?
Have a realistic & workable plan to achieve your goals?
Have the same values & priorities?
Emphasize long-term outcomes & investments?
[/tab]
[tab]
No Bookshelf titles this week.
[/tab]
[tab]

LIQUID HEDGE STRATEGY
Add some liquid alternatives to your portfolio
– Help dampen volatility
– Create greater diversification
[/tab]
[tab]
No stock mentions in this episode.[/tab]
[tab]
This transcript will be available soon. More information regarding WEALTHTRACK transcripts can be found here
[/tab]
[tab]This is the first appearance of Yie-Hsin Hung on WEALTHTRACK.
If the archive episodes do not appear here, please turn off, or whitelist this site, in your ad blocker extension.
[/tab]
[tab]
ENGINEERING CAREER SUCCESS
Yie-Hsin Hung, who runs the $550 million plus investment arm of New York Life has been recognized as one of the most powerful women in finance, but her college degree was in mechanical engineering.

[/tab]
[/tabcontent] [/tabs]