A WEALTHTRACK exclusive with Wall Street's number one ranked strategist. Cornerstone Macro's François Trahan explains how to make money in an increasingly volatile and difficult market.
WEALTHTRACK Episode #1252; Originally Broadcast on June 17, 2016
Listen to the audio only version here:

Explore This Episode
We have compiled additional information and content related to this episode.
[tabcontent]
[tab]
FRANÇOIS TRAHAN
Founding Partner & Investment Strategist,
[/tab]
[tab]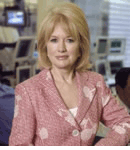 Newsletter available soon.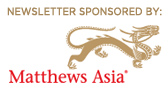 [/tab]
[tab]

ACCEPT THE FACT THAT THE MARKETS WILL FLUCTUATE
Avoid trying to time the market
Stick with your financial game plan
Stick with investment discipline that works for you financially & emotionally
Take advantage of "Mr. Market's" mood swings
Buy some stocks when cheap & sell some stocks when high
[/tab]
[tab]
No Bookshelf titles this week.
[/tab]
[tab]

WITHSTAND VIOLENT MARKET CYCLES
Focus on core holdings
Not tied to the business cycle
[/tab]
[tab]No stock mentions in this episode.[/tab]
[tab]This transcript will be available soon. More information regarding WEALTHTRACK transcripts can be found here
[/tab]
[tab] François Trahan from the WEALTHTRACK archives:

[/tab]
[tab]
SURPRISE RISK
Cornerstone Macro's Francois Trahan, Wall Street's #1 ranked portfolio strategist for the last 4 years running says there is a risk he is tracking that could take the markets by surprise this year. While everyone is focusing on deflation, he is watching inflation.

[/tab]
[/tabcontent] [/tabs]