A discussion on the opportunities that still exist in emerging markets. Investors are fleeing them but this week's guests, Teresa Kong of Matthews Asia and Peter Marber of Loomis, Sayles & Company says not all emerging markets are the same.
WEALTHTRACK Episode #1033; Originally Broadcast on February 07, 2014
Listen to the audio only version here:
Teresa Kong & Peter Marber
Explore This Episode
We have compiled additional information and content related to this episode.
[tabcontainer] [tabtext]Guest Info[/tabtext] [tabtext]Newsletter[/tabtext] [tabtext]Action Point[/tabtext] [tabtext]Bookshelf[/tabtext] [tabtext]One Investment[/tabtext] [tabtext]Transcript[/tabtext] [/tabcontainer]
[tabcontent]
[tab]TERESA KONG
Portfolio Manager,
Matthews Asia Strategic Income Fund
PETER MARBER
Head of Emerging Markets Investments,
Loomis, Sayles & Company[/tab]
[tab]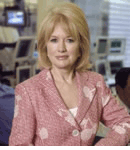 "Buy when there is blood in streets!" counseled Baron Rothschild in the 18th century.
"Buy in periods of maximum pessimism" advised Sir John Templeton in the 20th century.
Warren Buffett still recommends being "greedy when others are fearful."
All of those descriptions could apply to the emerging markets in recent weeks. Investors have been fleeing anything related to them: stocks, bonds, currencies, actively managed mutual funds, index funds and ETFs. As a wise money manager friend once told me the term emerging also seems to mean they periodically have emergencies!
China is the biggest question mark and mystery. A thought provoking column in Bloomberg titled "China, the Death Star of Emerging Markets" addresses the worst fears of a possible Chinese meltdown. While the Chinese government does everything in its power to hide its problems from public scrutiny, some of the approximately 50 or so other so called "emerging markets" are having very public fiscal, economic, monetary and policy emergencies. Turkey and Argentina top that list. Others like Singapore, Mexico and South Korea have strong fundamentals yet they get tainted by the same brush.
While investors don't seem to be differentiating among them this week's guests do and say at some point the markets will too.
Teresa Kong is Portfolio Manager at Matthews International Capital Management where she manages the firm's Asia Strategic Income Strategy. Among her responsibilities is managing Matthews Asia Strategic Income Fund which she helped launch in late 2011. Prior to joining Matthews Asia in 2010 she was head of emerging market investments at Barclays Global Investors (now known as BlackRock) where she founded the Fixed Income Emerging Markets group.
Peter Marber is Head of Emerging Markets Investments at Loomis, Sayles & Company which he joined just last year. Prior to that he was Chief Business Strategist and Senior Portfolio Manager for the emerging markets group at HSBC Global Asset Management. A professor at Columbia University, he has written several books on emerging markets and globalization including Seeing The Elephant: Understanding Globalization From Trunk To Tail.
Kong and Marber will put the current flight from emerging markets in perspective and explain where they are seeing opportunities being created by the turmoil in both the stock and bond markets. Of particular interest to both of them are the frontier markets, which they call the true emerging markets!
Have a great weekend and make the week ahead a profitable and a productive one.
Best regards,
Consuelo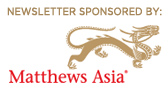 [/tab]
[tab]
FOLLOW THE ADVICE OF SIR JOHN TEMPLETON AND "BUY IN PERIODS OF MAXIMUM PESSIMISM"
Where are investors most pessimistic today?
Emerging Markets
Gold
U.S. Treasury Bonds
[/tab]
[tab][amazon-product text="Seeing the Elephant: Understanding Globalization from Trunk to Tail" tracking_id="wealt-20″ type="text"]B00245A4AU[/amazon-product][/tab]
[tab]
MARBER: "BET ON INDIA"
Buy Indian equities
The rupee- "one of the cheapest currencies in the world."
KONG: NON-CORRELATED MARKETS
Buy Asia Frontier Markets
[/tab]
[tab]
This transcript is available here. You can also purchase and download this transcript safely and securely with your credit card or PayPal account for $4.99. You will need the free Adobe Acrobat Reader (Mac/Win) or Preview (Mac) to view and print the transcript.
[/tab]
[/tabcontent] [/tabs]