Tag: episode_1533
Running out of money is the greatest retirement fear. Advice from Morningstar's Christine Benz and Wells Fargo's Fredrik Axsater on how to avoid it.
Continue Reading »
GREATEST RETIREMENT FEAR
Running out of money is the greatest retirement fear. Advice from Morningstar's Christine Benz and Wells Fargo's Fredrik Axsater on how to avoid it.


WEALTHTRACK Episode #1533; Originally Broadcast on Feburary 02, 2019
[learn_more caption="CLICK HERE TO LEARN MORE"] Wells Fargo's latest retirement study shows the prospect of living beyond 85 is causing financial stress among all generations.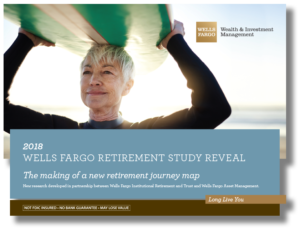 Download the study
. [pdf]
---
Morningstar's Personal Finance guru, Christine Benz has a simple and workable approach to build an all-weather retirement portfolio. She calls it the Bucket strategy.
The Investor's Guide To Setting Asset Allocation in Retirement
…and…
How Did the Bucket Strategy Work in 2018?
---
The transition years between the kids leaving home and retirement present an opportunity to do some significant catch-up in retirement savings.
Why The Empty Nest Transition Is Crucial For Retirement Success
[/learn_more]
Explore This Episode
We have compiled additional information and content related to this episode.
FREDRIK AXSATER
Executive Vice President & Head of Strategic Business Segments,
CHRISTINE BENZ
Director of Personal Finance & Senior Columnist,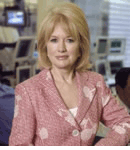 Newsletter available soon.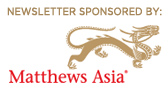 It turns out saving money is harder for us to do than earning it, and there's research to prove it.
Wall St Journal, November 28, 2018
Read the Wall Street Journal article (WSJ subscrition may be required)

---
Morningstar's 30-Minute Money Solutions: A Step-by-Step Guide to Managing Your Finances
---
Morningstar Guide to Mutual Funds: Five-Star Strategies for Success
AXSATER: AUTOPILOT INVESTING
BUY A TARGET DATE FUND
AUTOMATICALLY REBALANCES
CHOOSE ONE THAT HELPS IN DECUMULATION PHASE
BENZ: GROWTH POTENTIAL
BUY A GLOBAL EQUITY INDEX FUND OR LOW COST ACTIVELY MANAGED ONE
Stock mentions available soon. No stock mentions in this episode.
This transcript will be available soon. More information regarding
WEALTHTRACK
transcripts can be found
here
Christine Benz from the
WEALTHTRACK
Archives:
Fredrick Axsater from the WEALTHTRACK Archives:

AXSATER: INTEGRATING SAVINGS
Fredrik Axsater has been working with companies to improve financial wellness among their workers. Increasing savings is key.

BENZ: