Tag: episode_1440
SECURE RETIREMENT
How not to run out of money in retirement with leading financial advisor Mark Cortazzo.
WEALTHTRACK Episode #1440; Originally Broadcast on March 23, 2018
Explore This Episode
We have compiled additional information and content related to this episode.
MARK CORTAZZO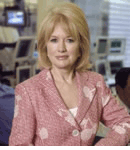 Newsletter available soon.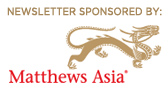 BUILD UP YOUR SAVINGS
Americans carrying record amounts of debt
The lowest savings rate in 12 years
Little room for error
Retirees need a cushion to see them through bear markets
Withdrawing principal during market declines can seriously hurt financial security
No Bookshelf titles this week.

CORTAZZO: RISING RATES INVESTMENT
FLOT
: iShares Floating Rate Bond ETF
Investment grade corporate bond portfolio
Rates adjust with interest rate fluctuations
Principal protection as rates rise
No stock mentions in this episode.
This transcript will be available soon. More information regarding
WEALTHTRACK
transcripts can be found
here
mark Cortazzo from the
WEALTHTRACK
archives:
If the archive episodes do not appear here, please turn off, or whitelist this site, in your ad blocker extension.
VAULTING EFFECT
Award-winning financial advisor Mark Cortazzo started winning accolades as a youth in a completely different arena, but he says pole vaulting has affected both his professional and personal life.