Tag: episode_1424
During public television's pledge drive we revisit the appeal of dividends with Great Investor Hersh Cohen and share his updated list of Dividend Compounders. Watch the Hersh Cohen episode again
here
.
Continue Reading »
During public television's pledge drive we revisit the appeal of dividends with Great Investor Hersh Cohen and share his updated list of Dividend Compounders. Watch the Hersh Cohen episode again
here
.
NEW THIS WEEK: LATEST DIVIDEND COMPOUNDERS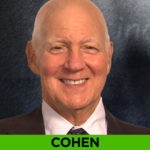 Great Investor Hersh Cohen shares his favorite list of longtime dividend growers. Download Hersh's
Latest Dividend Compounders!
 [.pdf]
---
ALSO NEW THIS WEEK: TAX IMPACT ON GIVING
The largest tax reform package in decades is already shaking up philanthropy.  The latest from Fidelity Charitable's Pamela Norley.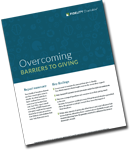 Download the report on Fidelity Charitable survey:  "Overcoming Barriers to Giving" [.pdf]