Our Great Investor guest is a maverick bond investor and a WEALTHTRACK exclusive. He is Stephen Smith, long time co-portfolio manager of the five-star rated, Brandywine Global Opportunities Bond Fund which has delivered exceptional returns over the years.
WEALTHTRACK Episode #951; Originally Broadcast on June 14, 2013
Listen to the audio only version here:
Stephen Smith
Explore This Episode
We have compiled additional information and content related to this episode. Select a tab from the box below for more.

Guest Info
Newsletter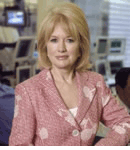 How worried are you about the bonds in your portfolio? If you have been listening to many of our
WEALTHTRACK
guests, you are probably very concerned. Several of our recent Great Investor guests have called the bond market extremely dangerous and risky. After a thirty plus year bull market in bonds, they see little upside and plenty of downside potential. Of course, they are mostly referring to the U.S. bond market, U.S. treasury securities in particular which are definitely showing signs of weakness. But this week's exclusive
WEALTHTRACK
guest has a different approach. He runs a top performing global bond fund and he says there are plenty of opportunities in the fixed income world, especially outside of the U.S.
He is Stephen Smith, long-time lead co-portfolio manager of the five-star rated Brandywine Global Opportunities Bond Fund which has delivered exceptional returns over the years. As Smith will point out, the advantages of going global have been enormous. If you thought U.S. treasuries have had a good run over the last ten years, with their  nearly 5% annualized total return, consider Australia's 12% return, or Canada's 9.7%, or Poland's 9%, or Sweden's nearly 8% performance. Among approximately 20 government or sovereign debt markets, the U.S. was near the  back of the performance pack.
Another benefit of going global is the improving credit quality among developing markets. Twenty years ago, only 2% of emerging market sovereign debt was rated investment grade, with bond ratings of triple-B or higher. The rest were not. Fast forward to now: 60% of emerging market government debt is rated investment grade. Only 40% is not. Bonds of Chile, China, Malaysia and Poland rival those of the U.S. and other developed markets.
Where is Stephen Smith finding value in global bond markets now? He says the answer begins with a question he has been asking himself for over a year. What if Fed Chairman Ben Bernanke is successful? I will ask him to explain.
We also asked Smith to answer some questions for our WEALTHTRACK EXTRA feature, which he did about his personal portfolio. True to form, this maverick investor is full of surprises! And, in case you missed it, you'll want to hear our audio podcast interview with a next generation Financial Thought Leader, Barbara Reinhard, Chief Investment Strategist of Credit Suisse Private Banking America.
Have a great Father's Day weekend and make the week ahead a profitable and a productive one!
Best regards,
Consuelo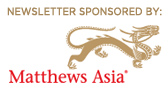 Action Point
One Investment
BECOME MORE DEFENSIVE

Reduce Corporate Bonds
Reduce U.S. Treasury Bonds
Raise Cash
Transcript
Bookshelf
Purchase DVD
Please check back for availability.
Archive
WEB EXTRA

: Great Bond Investor Exclusive 

Tagged with: Ben Bernanke • bond bull market • Brandywine Global Opportunities Bond Fund • Brazilian interest rates • corporate bonds vs. treasuries • David Rolley • developing market credit quality • episode_0951 • Lehman Brothers • Loomis Sayles Global Bond Fund • Mario Draghi • Mexican bonds • Michael Hasenstab • real estate crisis • risk averse market vs. rewarding risk market • Russian T-bills • Shinzo Abe • stephen smith • success of quantitative easing • Templeton Global Bond Fund