Smead Value Investor fund's William Smead explains why his concentrated, high quality, low turnover approach has delivered top investment performance.
WEALTHTRACK Episode #1226; Originally Broadcast on December 18, 2015
Listen to the audio only version here:

Explore This Episode
We have compiled additional information and content related to this episode.
[tabcontent]
[tab]
WILLIAM SMEAD
[/tab]
[tab]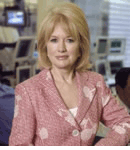 Now what? As widely expected the Fed finally raised interest rates. It was a cautious 25 basis points hike, a quarter of a percent in the benchmark federal-funds rate, with guidance of gradual increases in the future as conditions warrant.
Respected Fed analyst, Roberto Perli made some reassuring observations to Cornerstone Macro clients this morning. His "base case is for the Fed to go slow." Perli and team predict the second rate hike won't happen until April and that there might be two more after that in 2016. He notes "two or three rate hikes a year would remain bullish for equities." He says the same holds true for the bond market. The greatest threat to both would be if the Fed "starts tightening a lot faster than we think," which he deems "unlikely at the moment."
The other change might be psychological. For seven years the markets have viewed the U.S. economy as a glass half full, focusing on ongoing weaknesses instead of strengths. The Fed's analysis seems to be that the glass is now half full.  As Chairwoman Janet Yellen put it in her press conference on Wednesday, it's "an economy that is on a path of sustainable improvement."
For the rest of us, including this week's guest, it's back to the business of investing. One of the biggest debates among investors is the active versus passive debate. There are strong arguments to be made on both sides and we have certainly aired them many times on WEALTHTRACK
As we have also covered, the trend seems to be moving towards the passive side. Index based ETFs or exchange traded funds have been the beneficiary of increasing amounts of new money in recent years, particularly in U.S. stock funds.
However, the story doesn't end there. Morningstar recently tackled the topic "What factors drive investment flows?" They did find that U.S. investors strongly prefer low-cost funds and that indexed equity funds receive higher flows at the expense of active equity funds. But there are some factors where the balance shifts back to active:
– Investors show a strong preference for funds with favorable ratings from Morningstar
– 5-star U.S. equity funds attract money. Those ranked 3-star or lower suffer outflows.   
– Investors value greater continuity of management. The loss of a long-tenured manager has significantly negative consequences for flows into the fund.
– Investors seek out funds from higher-quality firms.
This week we'll hear from a guest who meets a number of these key desirable criteria.  William Smead is Founder, Chief Executive Officer and Chief Investment Officer of Smead Capital Management, where he is the Lead Portfolio Manager of the 5-star rated Smead Value Investor Fund, a large cap value fund which he launched in 2008. It now has assets of well over a billion dollars and is growing.  Over the last 5 and 3 year periods the fund has handily beaten the market and is near the very top of its Morningstar category.  He'll explain why he started a fund in the heavily researched and extremely competitive large cap space, and what he believes contributes to outperformance over the long-term.
If you'd like to see the show before it airs, it is available to our PREMIUM subscribers right now.  We also have an EXTRA interview with Smead, available exclusively on our website.  If you have comments or questions, please do connect with us via Facebook or Twitter. 
Have a great weekend, a wonderful Christmas holiday week, and make it a profitable and a productive one.
Best Regards,
Consuelo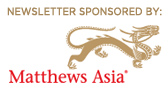 [/tab]
[tab]

HELP FUND A YOUNG PERSON'S ROTH IRA
CANNOT FUND MORE THAN YOUTH EARNED THAT YEAR
CANNOT BE MORE THAN THE MAXIMUM ANNUAL CONTRIBUTION ALLOWED
$5500 IN 2015
$5500 IN 2016
[/tab]
[tab]
No Bookshelf titles this week.
[/tab]
[tab]

BEST COMPANIES
Amgen Inc (AMGN)

Price: $161.43 on 12/4/15
52-week range:  $154.95 – $161.95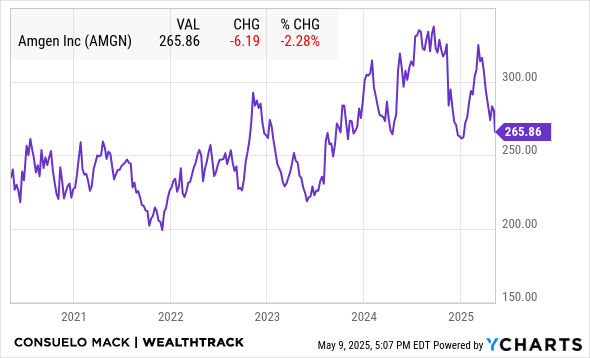 [/tab]
[tab]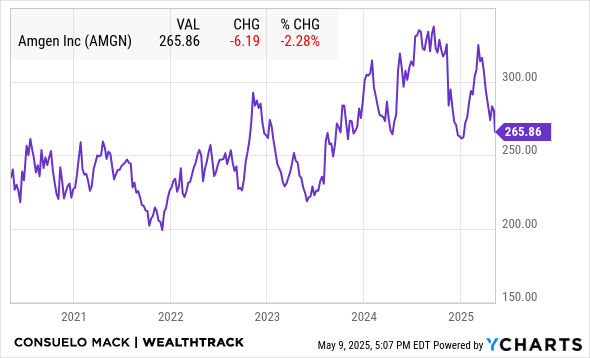 [/tab]
[tab]This transcript will be available soon. More information regarding WEALTHTRACK transcripts can be found here
[/tab]
[tab]This is William Smead's first appearance on WEALTHTRACK
[/tab]
[tab]
INVESTMENT ROLE MODEL
Top performing large cap fund manager, William Smead owns a concentrated portfolio of high quality stocks which he hardly ever trades in his five star rated Smead Value Investor Fund.
One of his top five holdings is Berkshire Hathaway Class B stock and not surprisingly he says Warren Buffett is his role model.
[/tab]
[/tabcontent] [/tabs]