The steep decline in U.S. home prices and sales is at the heart of the financial crisis. When will the housing markets stabilize? We'll ask Yale Professor of Economics Robert Shiller, the man who predicted the bursting of the housing bubble and co-created the widely followed Case-Shiller Home Price Index. Plus, we'll take the pulse of opportunities in foreign markets with global portfolio manager David Antonelli of MFS International, and discuss what to do and not to do during this market stress with The Wall Street Journal's "The Intelligent Investor" columnist Jason Zweig.
WEALTHTRACK Episode #0414 Original Broadcast: October 3, 2008

Listen to the audio only version here:
Shiller – Antonelli – Zweig
Explore This Episode
We have compiled additional information and content related to this episode.
[tabcontent]
[tab]
ROBERT SHILLER
Professor of Economics, Yale University
Author, The Subprime Solution
DAVID ANTONELLI
Chief Investment Officer, MFS International
JASON ZWEIG
Personal Finance Columnist, The Wall Street Journal
[/tab]
[tab]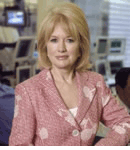 Newsletter available soon.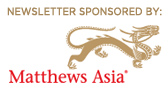 [/tab]
[tab]
[/tab]
[tab]
[/tab]
[tab]One Investment available soon.[/tab]
[tab]Stock mentions available soon.[/tab]
[tab]This transcript will be available soon. More information regarding WEALTHTRACK transcripts can be found here[/tab]
[tab]
[/tab]
[tab] [/tab]
[/tabcontent] [/tabs]