Where can you find income in a world with record low interest rates and paltry bond yields without taking on too much risk? This week's guest, Mark Freeman, has a proven track record of doing so, which is why his Westwood Income Opportunity Fund is a Morningstar favorite.
WEALTHTRACK Episode #1022; Originally Broadcast on November 22, 2013
Listen to the audio only version here:
Mark Freeman
Explore This Episode
We have compiled additional information and content related to this episode.
MARK FREEMAN
Chief Investment Officer, Senior Portfolio Manager
Westwood Holdings Group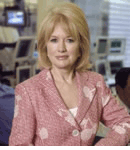 "Don't fight the Fed" is a long held investment maxim because over the years it has frequently worked. This week is a case in point. Depending upon which way the Fed winds seem to be blowing, the markets have responded. Yesterday the venerable Dow Jones Industrial Average closed above 16000 for the first time, boosted in part by a vote in the Senate Banking Committee, which agreed to send Fed Chair nominee Janet Yellen's name to the Senate for confirmation. That full Senate vote is expected to occur after a two-week Thanksgiving break.
Although reading the Fed tea leaves has never been easy, because no one has been quite sure what the Federal Reserve is going to do next, we do have a pretty good sense of where current Vice Chair Yellen stands now.
In recent testimony before the Senate Banking Committee, she has cheered the markets by saying that although progress has been made since the financial crisis and recession, "unemployment… is still too high, reflecting a labor market and economy performing far short of their potential." Wall Street's conclusion:  The Fed's unprecedented quantitative easing program of buying $85 billion dollars' worth of mortgage and treasury bonds a month is not going to slow, or in Fed lingo, "taper" anytime soon, which should keep a lid on long term interest rates.
As for short term interest rates, which the Fed has kept near zero since December of 2008, no one is even talking about when those will be raised. According to the top ranked Washington research team at Cornerstone Macro,we should be thinking a "couple of years or more" before anything happens on that front.
There is a heated debate going on about the wisdom of the central bank's policies however.  Larry Fink, the CEO of BlackRock, the world's largest money manager recently said the Fed's policy is contributing to "bubble-like markets" in both stocks and bonds as investors intensify their search for higher income and returns.
If you ask investors, especially retirees, what their top investment concerns are the answers will include income and market volatility, both caused in part by these novel Federal Reserve policies.
Finding income without taking undue risk has been a constant theme of ours on WEALTHTRACK and this week's guest has a successful track record of doing both. Mark Freeman is Chief Investment Officer at Westwood Holdings Group. He succeeded now retired "Great Investor" Susan Byrne at that job in 2012. Among his many responsibilities, he is Senior Portfolio Manager of the Westwood Income Opportunity Fund which he launched in 2005. The conservative- allocation fund is a Morningstar favorite because of its "attractive total return with moderate risk." We'll ask him where he is finding income opportunities now.
If you are a PREMIUM subscriber, you can see the show 24 hours in advance of the first public television weekend viewing, plus see our additional interview with this week's guest in the EXTRA section of our website. This week we have an endearing story from Mark Freeman about one of his childhood dreams that actually came true on WEALTHTRACK!
Have a great weekend and  a Happy Thanksgiving and Chanukah! They are coinciding this year. We hear the next time that is going to happen is about 77,000 years from now so we better enjoy this one! And of course make the week ahead a profitable and a productive one.
Best regards,
Consuelo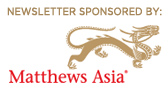 START TAKING SOME MONEY OFF THE MARKET TABLE
Several WEALTHTRACK Great Investors, like Don Yacktman and Steven Romick, are holding cash.
– They see few undervalued investments
– They own very high quality securities
Bookshelf titles available soon
FREEMAN: HEALTHCARE GROWTH
Covidien PLC (COV)
Price: $66.66 on 11/21/13
52-week range: $56.01 – $68.83

"Right now, the dividend payout ratio is about 30%. It gives you about a two percent yield. They've signaled that they'll go to 35%. The rest they can use for buybacks from there, so if you put all of those together, what we get is roughly about a 10% organic earnings growth, and then what they've also done very successfully is gone out and made small acquisitions of products that they can then utilize through their distribution system which then also adds to earnings growth. So that, kind of in a summary way, I think that gives you the characteristics of a company that would make for a long-term holding."

– Mark Freeman
Kinder Morgan Inc. (KMI)
Enterprise Products Partners LP (EPD)
Occidental Petroleum Corporation (OXY)
General Electric Co. (GE)
Covidien PLC (COV)
WEALTHTRACK
transcripts can be found
here
Mark Freeman is a new face to
WEALTHTRACK
, but his predecessor from Westwood Holdings Group, Susan Byrne appeared in Season 4 of
WEALTHTRACK
.
Two Veteran Value Investors – Susan Byrne & Rob Arnott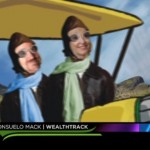 Two veteran value investors tell us where they see the investment clouds clearing. Value investor Susan Byrne is finding companies with sound balance sheets and good cash flow that should withstand difficult times. Long-time bear Rob Arnott finally sees good values in the fixed-income markets. Find out where they see the profit opportunities.
MARK FREEMAN: A CHILDHOOD DREAM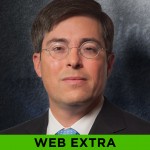 How did Mark Freeman first become interested in becoming a money manager? He says it started at a very young age when he first saw Wall  $treet Week with Louis Rukeyser on public television. Although he didn't understand it he knew he wanted to be one of the guests on that famous couch. Fast forward a couple of decades and here he is on WealthTrack, the successor to Rukeyser's now legendary weekly show. The WealthTrack team thinks Freeman can check this one off his bucket list!