How not to run out of money during retirement
Consuelo talks to two retirement experts, columnist Kim Lankford of Kiplinger's Personal Finance magazine and Chris Blunt, head of New York Life's Retirement Income Security about having a stream of income no matter how long you live.
WEALTHTRACK Episode #735; Originally Broadcast on February 25, 2011
Listen to the audio only version here:
Lankford & Blunt
Explore This Episode
We have compiled additional information and content related to this episode.
KIMBERLY LANKFORD
Contributing Editor, Kiplinger's Personal Finance
CHRISTOPHER BLUNT
Executive Vice President, Retirement Income Security New York Life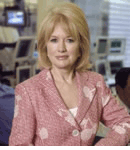 Newsletter available soon.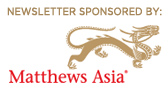 Action Point available soon.
Bookshelf titles available soon One Investment available soon. Stock mentions available soon. This transcript will be available soon. More information regarding WEALTHTRACK transcripts can be found here
Archives available Soon.
WEB EXTRA available soon.